-
search results
If you're not happy with the results, please do another search
Here's a look at my stay on Burgos Street in Makati. Featured locations include The Filling Station Restaurant, The Royal Bellagio Hotel, & Ringside Bar.
Here's a walking tour of Vientiane, Laos. I spent a lot of time at the Chokdee Cafe Belgian Beer Bar. That's the best place to eat & drink.
I've found a new place to stay in Vientiane, Laos. The Tera Hotel is excellent! New building, clean, fast WiFi, and friendly staff.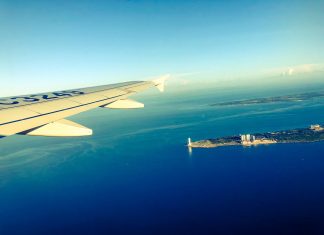 Single-use plastic is fucking up our oceans. Drastic times call for drastic measures. It's time for a world ban on single-use plastic.
If you're dating a beautiful Filipina who's from a small village in the Philippines, here's a video showing what to expect when you decide to spend a few days there.
Take a ride with us on the motorbike as we leave the village and venture through the beauty of the sugar cane fields.
If you're in Baguio, Philippines, make sure you check out Burnham Park. It's within walking distance of the Travelite Express Hotel.
I decided to cook for my Filipina on the balcony of our hotel room. Tried to make Honey Garlic Chicken Stir Fry in the old rice cooker. I decided to officially name this creation... Sweet Sloppy Chicken!
The sound of nostalgia is when you open a bottle of Coca-Cola and hear the bottle cap hit the pile below. It brings you back to the good old days in America.
The Travelite Express Hotel is a perfect place to stay in Baguio, Philippines. Next door is a great restaurant called Habibi's.
The Hop Inn is clean, safe, and the staff are SUPER friendly. I highly recommend it.
On the way back to Batangas Port from Sabang Beach, our damn pump boat broke down four times. The Captain fixed the diesel engine with a wood saw. The engine was running rough from the start. I can't recommend the Blue Penguin.
Booze cruise over to White Beach for some beach volleyball. What a great trip. Thanks to the Bikini Bar and crew for organizing this trip and putting up with my drunk ass.
Here's Day 2 at the floating bar featuring drunken high diving off the top deck. Stay tuned for Day 3's episode with beach volleyball at White Beach!