Here's how I got from the main bus terminal in Abu Dhabi to Dubai Airport Terminal 1 for $8.99 USD. It was too easy taking the bus and train.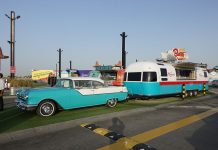 If you're driving from Abu Dhabi to Dubai, make sure to stop at the Last Exit Street Food Truck Park. Great food & drink options. Perfect place for selfies!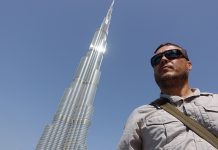 Looking for the best place to stay in Dubai? I highly recommend the InterContinental Hotel Festival City. It's located next to a mall & nice restaurants.