I love this little coffee shop. It's not exactly a shop, really. The coffee is served out of an old Volkswagen van. The seating area is open air and overlooks the city and the bay. It's more like a coffee hangout spot rather than a shop.
The view is perfect for taking selfies.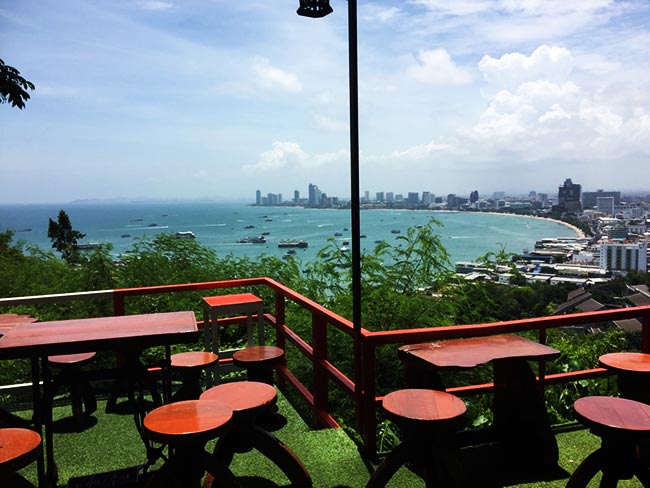 One would expect the prices to be expensive but they're not. A cappuccino is only 35 baht and it's delicious! They provide sugar and creamer at every table for your convenience. It's more of an overall experience rather than just getting a cup of coffee. If you're on holiday in Pattaya, this is one cool little place to visit.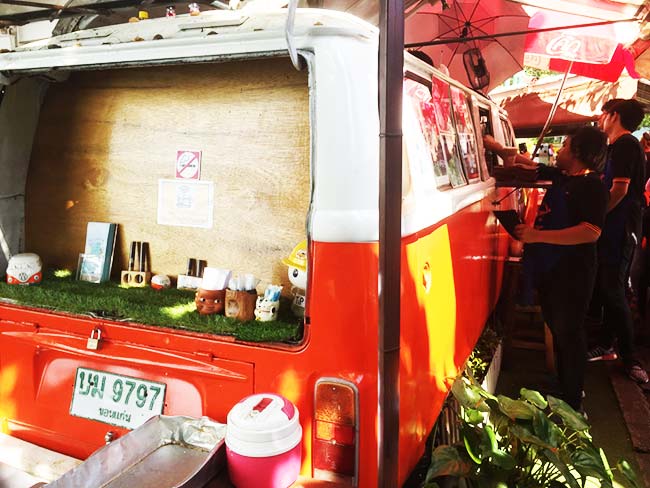 It's a good place to get away from the hustle and bustle of the city and work on your laptop for a while. There is usually a nice breeze blowing through and half of the seating area is shaded by trees.
Sometimes it does get crowded but I've never had a problem finding a seat.
When you arrive, place your order at the VW van. Take a seat and a waiter will bring the coffee to your table. Pay the waiter.
Coffee Break Pattaya – Hours of Operation
The coffee shop opens at 9 a.m. every day and closes around 7 p.m. You'd think that a coffee shop would open early, but unfortunately they don't.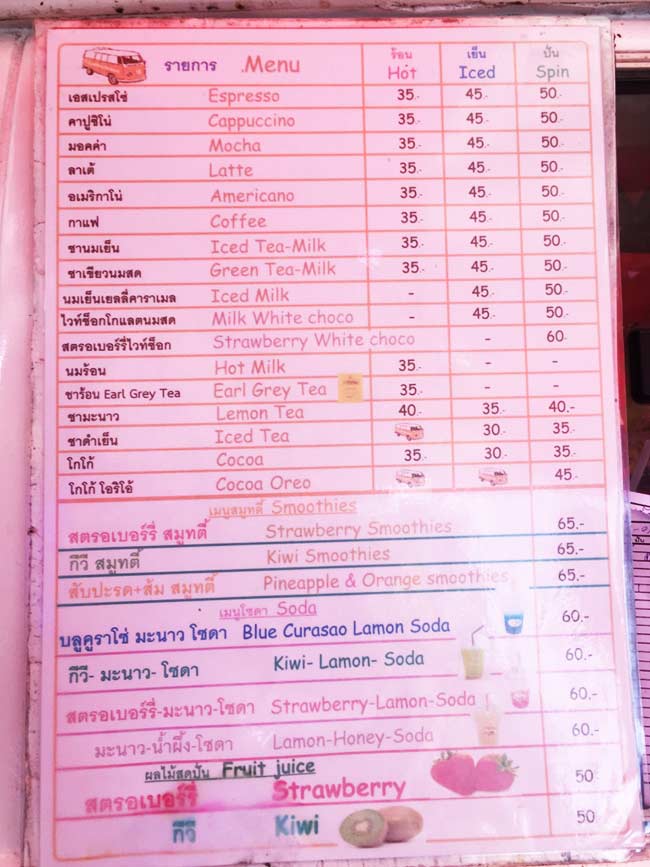 Coffee Break Pattaya – How to Get There
It's located on the top of a steep hill, so I don't recommend you try to walk there unless you're in good physical condition. Jump on a motorbike taxi and let them take you. Show them the pictures from this article and they'll know where to go. If not, tell them that you want to go to Chumphonket Udomsak Monument. Here it is written in Thai:
อนุสาวรีย์กรมหลวงชุมพรเขตอุดมศักดิ์
The coffee shop is next to this monument and the viewing area.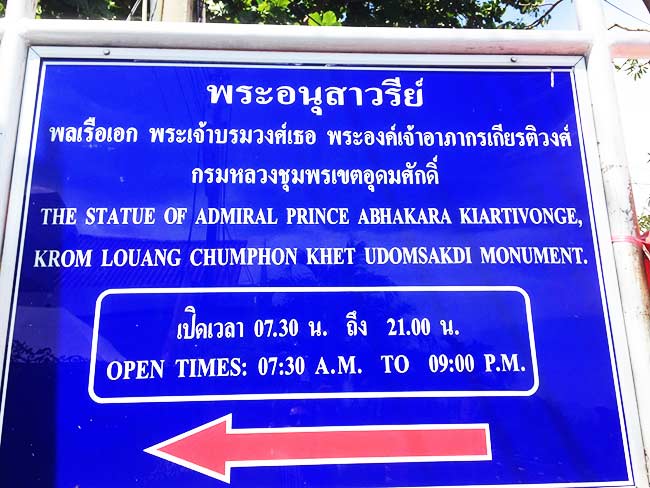 For reference, if you're looking at the big Pattaya sign from beach road, the coffee shop is to the left of that area. It's not too far from Bali Hai Pier and Walking Street. Here's the Google Map so you can see exactly where it's located.
Best Way to Book a Room in Pattaya
The best way to book a room in Pattaya and get the lowest price is through Agoda. This is the only booking site I use here in Southeast Asia and highly recommend it. Try it out and see for yourself.