Preface
I started to publish a full-length book on this subject but it's so much easier to make it into a blog post and share it for free. If you are considering online dating and meeting girls in the Philippines, you had better read this article. As a matter of fact, read every damn article you can before you make your first trip here. Learn from others who have gone before you. Opinions vary, so don't take mine as the concrete guide. I don't know it all. However, I've been dating girls here in the Philippines for several years now and have more than enough personal experience to back up my theories. I'm writing this article from the Philippines, on a beautiful white-sand beach, underneath a palm tree, with a Filipina sitting beside me contributing to this work of art.
Note that this page is also loosely translated into Japanese.
Dating Advice
Cultural Advice and Observations
Introduction
For my male readers from the West, your story may be the typical one. You know, you're a bit older, your wife divorced you and took everything, you're paying alimony and child support, and no woman in your home country will even give you the time of day. Since you've been married for two decades, you have no idea how to talk to women. Therefore, you've decided to take a look at Filipino girls. EXCELLENT choice, my friend. Girls in the Philippines are 100% better than girls from the West. However, they are not perfect and there is a huge cultural gap.
No matter how beautiful a girl is, there is a guy out there somewhere, who is tired of her crap.
If you take the time to learn a bit about the Filipino culture, the online scams, the games played, and the mistakes made by others, you'll save yourself a lot of trouble.
Let me give you a quick snapshot of who I am. I swore off of Western girls several years ago, married a Thai girl, and even wrote a book called The King's Chronicles: how to escape the wrath of American women and live like a king. I divorced my Thai wife after a few years and starting dating Filipino girls. Why? Well, the Thai culture has gotten a bit greedy. Thailand is no longer a developing nation. It's developed. It's the Beverly Hills of Southeast Asia. If you have big money, then it's ok to grab a Thai girl. If you're broke like the rest of us, you can't afford to have a Thai wife. That's another subject for another time. The bottom line is that I can't recommend for anyone to marry a Thai girl unless they are strapped—loaded–RICH. Girls in the Philippines are still reasonable and decent, as long as you know where to hunt. You don't have to be rich to have a wonderful relationship with the right Filipino woman.
Allow me to throw down some disclaimers so that my Filipina friends don't get too pissed off and disown me. Hey, this is my opinion, ladies. If you fall into the categories that I'm discussing, then tough shit. If you are one of my friends and are currently dancing on a pole in Angeles City, then you are exactly who I'm warning nice guys against. Don't worry, there are plenty of Captain Save-A-Ho's coming to Angeles City every day regardless of what I write. I'm just trying to even out the playing field. I don't judge anyone on what their chosen profession is. You know that.
My opinions here are biased to be in the best interest of the Western male who has never been to the Philippines. I'm talking about the guy who ventures to this part of the world with no damn clue as to what he's getting himself into. Listen, I may come across as an asshole at times. I merely want the poor guy who just got a divorce to realize that there are distinct differences between having a real relationship with a nice girl, being a walking ATM machine, dealing with bar girls, and getting outright scammed.
This article is alive and never finished. I will publish it when I feel there is enough content to make it worth your time. However, when ideas and issues pop into my head, I will keep adding to it. As I've already said, it's easier to write a blog post than it is to go through the formality and hassle of publishing an e-book and a paperback. I figure I can make money through a few affiliate links here and there. For example, if you're thinking about online dating, I recommend FilipinoCupid. If you click through my affiliate link, I'll get a commission when you buy a subscription. Thanks in advance if you do. I need the beer money.
Why Choose Girls in the Philippines?
Let me start out by outlining exactly why you should consider dating a Filipino girl. If you compare them to girls in the West, it's like night and day. You will be pleasantly surprised at how nice, sweet, and caring Filipino girls can be.
Now, all women, in every culture, have their share of problems and issues that cause a man trouble and heartache. I'm not saying that girls in the Philippines are perfect. But, girls in the West are obviously the absolute worst. Get away from your home country and come to the Philippines. You'll already be in a much better dating situation the minute your feet touch the ground here. In the West, the odds are always in the woman's favor. In the Philippines, the odds are stacked in the foreign guy's favor. There are millions of beautiful girls here who would love to have a foreign husband. If you go to a bar in the West, you and your buddies will be fighting over who gets to buy the one fat girl a drink. Here, there are plenty of girls who will be fighting over who gets to talk to you. Don't believe me? Put a profile on FilipinoCupid. You will have thirty emails within an hour from some of the hottest chicks you've ever seen. Don't take my word for it. See for yourself.
Most Filipino girls don't care about how old you are. Age is not really a big factor to them. It's very typical for a twenty-five-year-old Filipino girl to be married to a fifty-five-year-old foreign guy. That's the norm and no one thinks any different of it. In the West, it's damn-near impossible for a guy over forty years of age to find a decent girl. In the Philippines, you don't have to apologize because you're an "old" man. The girls don't care, so why should you? If you are over fifty, your option in the West has basically been narrowed down to dating a grandmother, sitting on the porch in a rocking chair, and just waiting to die. Wouldn't you rather be dating a hot, beautiful girl in her twenties and going out dancing every night? Life is short, my friend.
Filipino girls love to cook. Most know their way around the kitchen. They've been helping their mothers cook for a big family their entire life. They won't complain about having to cook for you. You won't have to worry about a Filipino girl telling you to do the dishes, either.
What about sex? That's the main thing you want to know about, right? Listen, there's no need to get graphic on this topic. I want this article to be tasteful, yet jagged and to the point at the same time. If you've been married to a woman in the West, you have probably been getting laid once a month if you're lucky. You're used to having to take your wife out to dinner and get her drunk on expensive wine. Then, maybe you get five minutes of her precious time in the bed before she sobers up and starts barking orders. You've listened to her complain for years about headaches, that time of the month, etc. You know, all the bullshit excuses that Western women use to keep you out of their panties. That's the norm in the West. Reject that as being normal in your life—immediately. Fuck that. Life is too short not to get laid every day. Filipino girls (Asian girls as a whole) are very different when it comes to sex. They don't look at it like they are doing you a favor. It's more of a mutual, implied act that's just part of taking care of their man. So, in brief, if you have a Filipino wife, you're getting laid every day. Enough said.
Filipino girls love children. If you're interested in having kids, there's no problem in that department, trust me. If you already have kids from your previous marriage, that's not an issue for them, either. Filipinos are big on family unity. A Filipino girl is not going to look at you negatively because you have four kids with your American wife. There's no need for you to lie and tell them that you've never had children. Just be honest.
Online Dating
This should be a book in itself. I've been doing the online dating thing since around 1995 back when it was really scary to meet someone on the Internet. These days, it's the norm. If you're looking to meet a Filipino girl, there are several sites that focus on this region such as FilipinoCupid and DateInAsia. I've met girls from both of these sites. DateInAsia is free, but they put ads on all the pages. It's incredibly slow because the page has to refresh every time you do anything so that they can get credit for an advertisement page view. DateInAsia is ok, but I recommend FilipinoCupid. It's free to create a profile on FilipinoCupid and browse, but you have to buy a subscription in order to message anyone. When you do message someone, there is no latency (wait time) when you hit send. Their servers and messaging systems are very fast and almost immediate. If you're trying to chat with three or four chicks at the same time, it's no problem on FilipinoCupid. Yeah, it costs money. Yes, I make a commission off of referring people to the service. Regardless, I like it the best.
The other thing about FilipinoCupid is that since it is a paid service, it weeds out a lot of the competition. Girls on DateInAsia get bombarded with messages and interests because anybody can chat on there for free. All the broke dicks, scam artists, and locals are trying to chat the girls. The girls don't take the messages as serious. Now, if they know you actually paid money to be able to chat them, that carries a bit more weight. They know that a guy with a paid subscription is more serious and financially stable than some cheap asshole with his free profile on DateInAsia. Just my opinion.
So here's what you do. Go on FilipinoCupid and create a free profile. Put a few nice pictures of yourself on there and fill out the basic information. Don't use your actual date of birth, but put something close to the year you were born. Don't obsess over all the check boxes and questions. Nobody really puts any effort into that part anyway. When I look at a girl's profile, I look at her picture and the text description. That's it. It takes too much time to put accurate info in all those damn profile questions. The girls hardly ever take that part serious. I find that most of the information from the questions is bullshit, inaccurate and a waste of time. FilipinoCupid needs to eliminate that part because it's useless. Just look at the pics and the text she wrote.
Once you get your basic profile created, start to browse around. Begin by searching the age bracket that you're interested in. This will allow you to get going, feel out the site, and understand how everything works. You can read my theory on what geographical locations of the Philippines you should consider and which ones you should avoid in a following chapter.
Browse for free until you get comfortable with the site. Once you get the hang of everything, it's time to get serious. Put your money where your mouth is. Man up, buy a subscription, and start sending messages. You can't score (no pun intended) unless you're in the game. Unless you get a paid subscription, you're doing nothing more than looking at pictures of pretty girls. You can do that on Facebook. For the price of taking an American chick out to dinner, you can connect with beautiful girls all day long for a few months.
Online Dating Scams
The scams are plentiful. Scammers have nothing to do but sit around and figure out new ways to get your money. It's a lucrative business, because they are posing as beautiful girls and have a plethora of easy prey to target. They target you, the lonely foreigner who is recently divorced and starving for some attention. They know exactly how to pull your heart strings and get you to send some money via Western Union even though you've never met. In reality, you just sent a hundred bucks to a 35-year-old man in Nigeria.
Do not send money to anyone you meet online! Simple. Nothing else needs to be said. I don't give a damn about how much you think you "know" her already because you skyped. Do not send money to anyone!
I don't text chat for more than five minutes with any girl. After five minutes, I tell her to go to Skype and video. If she cannot immediately make a skype account and chat, I block her. Listen, these girls know the progression. You meet on FilipinoCupid and then you start skyping. That's the way it works. They know they need a skype account. They should already have one set up. Her cousin was the one who coached her on how to set up the dating profile so the cousin should have helped her set up the skype account, too.
If a girl says that she doesn't have a camera, that's a real possibility. Tell her to go to a comm shop that has a camera. If she says there are no shops that have cameras and asks you to send some money so she can buy one, it's a scam. Block her. Do not send money to any girl to purchase a webcam! It's a scam! You're sending money to a dude in Nigeria.
One of the easiest ways to spot a fake profile on FilipinoCupid is when the profile pictures look professional. If the girl looks like she went to Glamour Shots or hired a professional photographer, it's a scam. Girls here do not have the money to pay for professional photographs. That's reality. Most of them don't even have a cell phone with a camera on it! Grainy photos taken in low light with a cinder block wall for a background? Those are real chicks. A girl who looks like a supermodel is not real. That's a Nigerian guy who ripped the photo off of Vanity Fair Magazine's website. Just use some common sense when you look at the girl's profile.
DO NOT SEND NAKED PICS OF YOURSELF TO ANYONE! Listen, I don't say that to judge you or try to police the way you live your life. To each his own. The reason I say that is because it's often a scam and a way for you to get blackmailed. Guys sometimes think they are talking to a pretty girl and that she's getting freaky by asking for the photos. So, they send a dick pic like a dumbass. In reality, it's a scam artist who intends to use the images to extort money from you. Only engage in that type of activity if you've already met the girl in person and know she is genuine (if that's your flavor).
Watch Out for the Ladyboys!
If you are chatting with a girl and she is way too accommodating to everything you say, it is probably a ladyboy. If you meet a girl, chat for five minutes, ask her to go to Boracay for a week with you, and she agrees? That quick? It's a ladyboy. Hey, I'm not judging you if that's what you are looking for. To each his own. But, most guys are not looking for ladyboys and end up getting the surprise of their lives. Overly aggressive, overly agreeable to your requests, and chomping at the bit to meet you right now, are all indicators of ladyboys. If you're not sure, just ask them if they are a ladyboy. Most of the time I've asked in the past, they will tell you that yes, they are in fact a ladyboy. Now, there are some unscrupulous ladyboys out there who will obviously try to deceive you. Pay attention or you could be in for a shock.
What Area of the Philippines Should You Focus On?
There are over 7,107 islands in the Philippines. For every island you go to, the culture is slightly different in some way. Many local dialects and languages are spoken here. Attitudes are different. So, what do you select for your geographical search on FilipinoCupid?
I've traveled from Luzon to Mindanao and several places in between. I've formed an opinion about where to look for good girls. This is going to piss off a lot of Filipinas who are friends, but it has to be said.
It's easier for me to detail the geographical area that I think you should avoid. Maybe you are not going to follow my advice on this and that's fine. But, I can tell you that I'm not going to chase girls in these areas.
The entire island of Luzon. Avoid it. Don't look for girls in Manila. Don't even think about looking for girls in Angeles City or Subic Bay. To play it safe, stay away from the ENTIRE island of Luzon. Wow. I know that's a shocking and biased opinion. That's too bad because I'm entitled to an opinion just like everyone else. Now, let me qualify my argument.
Manila is a big city. It's one of the shittiest cities in the world. It's overcrowded, the traffic is terrible, there are way too many people, and most of the poor live in horrendous conditions. Therefore, the level of poverty and desperation is high. Many of the girls I've dated were just too deep into survival mode because of how they are forced to live. That survival instinct makes them focus on one thing. That thing is money. They can only think about how they can get that money out of your pocket so they can give it to their families. Again, it's heart breaking. I love them all. But, I'm not rich. I can't save even one of them. So, to think that they're really into you because of who you are or because you are a nice guy is always questionable with these girls. You can never really know.
Angeles City is one of the sex tourism hot spots of the world. It has been since the U.S. military established Clark Airbase there. Yes, the Americans are largely responsible for most of these types of locations around the globe. If an American military base pops up, a huge prostitution trade is born. The same goes for Subic Bay, which is a former navy base for the United States. If you meet a girl within 100 miles of either Angeles City or Subic Bay, you are in for trouble. Is that being stereotypical? Hell yes it is, but for damn good reason. Most of the girls from this region are tainted because they have a cousin who is married to a foreigner, and therefore the girl has a lot of money. Or, they have a cousin who works in Angeles City as a hooker and therefore, the girl has a lot of money. The girls in this region are looking to get to the same level. You can't blame them for this. When money and benefits are dangled in front of your face, you're going to want a piece of the pie as well.
Do yourself a favor and hunt anywhere in the Philippines but Luzon. For reference, Luzon is the big island that Manila, Angeles City, and Subic Bay are located on. I could just list those three cities, but the collateral damage has already been done. The bad attitudes have spilled over and spread.
Try to find a province girl. That basically means a girl from out in the country. A village girl. A girl from a small island. One who doesn't have electricity or running water in her house. One with dark brown skin. One who washes clothes by hand in the river and knows how to kill a chicken. A girl like this is used to being poor, but she is happy nonetheless. She doesn't live in horrible conditions, even though she has no material possessions.
Province girls make better girlfriends and wives because they are appreciative of what you do for them. They are nowhere near as material-minded as the city girls.
Let me be clear on something. If you meet a girl while she's dancing on a pole in Angeles City and she tells you she's from the province, that doesn't qualify her as a nice girl. She's already tainted. She's still a hooker. She's ruined. She will never be the nice-little-province girl that she was, right up until the moment her cousin talked her into going to Angeles so she could get rich. Let her go back to her pole and don't try to play Captain Save-a-Ho. She'll take all your money and break your heart.
I recommend Leyte and Samar if I had to pinpoint a location for you to focus on. Tell them that Marcos sent you.
Do your own research. Put Angeles City in your search criteria on FilipinoCupid and chat with a few girls from there. Bet you a dollar you will end up chatting with some bar girls and hookers. You can tell by the conversation.
First Dates – What to Expect
I don't even know where to start to try and cover this topic. Let's fast forward to the part where you've met a Filipina online, you've flown all the way to the Philippines, and you're trying to meet her for the first time.
Many girls will tell you that you have to meet the family before she can go out with you. They will want you to come to their home, do the meet and greet, and then go out on the date. Don't do it. You will end up wasting all of your time if you give in to the pressure. Kindly explain to the girl that you want to meet her first, to see if you like one another. Assure her that if everything goes ok on the first date, then you will make plans to meet her family.
The next thing she is going to ask is if it is ok to bring her cousin, sister, or auntie on the date. Let her bring one of her female cousins. Make sure that she is clear on the fact that you want her to bring only one cousin. I say this out of experience. If you merely tell her it's ok to bring someone, she will bring three cousins, two aunties, and four kids. You will end up forking out a hundred bucks and never even get to talk to the girl. It's happened to me on so many occasions that I had to adopt some extreme measures to prevent from going broke. If a girl shows up with unauthorized guests, I leave. Right then and there.
It's very easy to get caught up into thinking that you have to accommodate 100% of the girl's culture. I did that in the beginning. I finally realized that it wasn't fair to me. Now, I tell every girl this:
"Hey, our cultures are very different. Everything has to be 50/50. I'm American. I'm not Filipino. If you want someone to conform to all of your customs, then you need to find a local guy down on the basketball courts."
I'm quite ok with explaining to her and her family that I'm not from the Philippines and therefore do not expect me to be Filipino. Once you break it down to them and are firm on it, they'll start to understand and respect your position. Most guys are weak and conform. Your girl's friend, who is dating a Western guy, has probably tainted her with stories about what the 87-year-old guy did when they first met. Screw that.
If you tell a Filipina in Manila to meet you for dinner at 7:00 pm, she will not show up until around 9:30 pm. Here's what will happen. You agree to meet at a set time, via texting back and forth. She says that she is on her way to the bus station, so you go to the restaurant to wait. At 7:30 pm, when she doesn't show, you start texting her. You get no reply. You keep texting and calling until around 8:30 pm, get pissed off and decide to leave. As soon as you take a shower and get settled in your bed at the hotel, you receive a text from the girl, asking where you are. Let me explain what happened.
Forward thinking is not a strong point of Filipino girls. They don't think ahead at all. So if you tell them to meet at 7:00 pm, they will head to the bus station at around 6:30. They don't stop to think about the fact that traffic in Manila is absolutely terrible. It's the worst in the world. That damn bus ride will end up taking three hours just to get from one side of Manila to the other.
The other issue is their communications. I'm talking about their cell phones. Every Filipina I've ever dated has two things in common. Their battery is always dead on their cell phone and they never have any load (minutes). So, when your girl gets on the bus to come meet you, she has no load to text you. Thirty minutes later the battery will go dead. When she gets to the mall she will have to borrow someone's phone to send you a text. That's when you're already back at your hotel, madder than a smashed cat.
Most girls here are not rocking iPhones. They're still sporting the old Nokia handset that only does talk and text. Many of them will have a phone with a cracked screen and keys that don't work. I was trying to set up a date with a girl one time and she would never respond to the question I asked via text message. She would respond with something totally off topic. We finally ended up meeting in person and she admitted that the reason for that was because her screen was cracked and she could only see a few characters of the message. She had to guess about what I was asking. She was too shy to tell me that her phone was broken.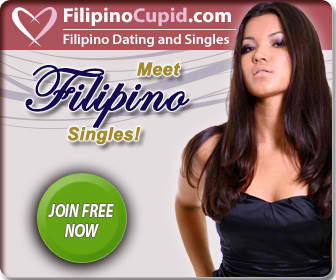 When the girl and her cousin do finally show up at the agreed upon location, they may be too shy to walk into the restaurant. You will have to get up from your table and meet them outside.
What do you talk about? The easiest topic is family. Focus on discussing her family and she will be happy. It will also allow you to figure out exactly what you're dealing with. Maybe you've already covered it during months of Skyping, but use the topic of her family as the ice breaker.
When it's time for them to leave and head back home, make sure you give them money for transportation. Pay the transportation to get there and back, because chances are they borrowed the money to be able to meet you. It's only fair, no matter how great or terrible the date went.
If you really like the girl and want to see her again the next day, go to 7-11 and buy some load for her phone. Or, you can just share some of the load from your cell phone. Remember that if you don't supply her with cell phone load, you're not getting any texts back from her. It's not because she doesn't want to text you, it's because she doesn't have the means. Don't be cheap.
Do Not Fall in Love with Bar Girls, Strippers, or Hookers
You stop in a gogo bar in Angeles City, Subic Bay, or Manila. There is one of the most beautiful girls you've ever laid eyes on, dancing on a pole. You buy her a drink and strike up the conversation. She tells you that she's from a small village in the province. She had a local guy for a boyfriend. She got pregnant and Tonyo ran away. She had no money to take care of her baby. Her cousin was working in Angeles City and told her to come up there. She has only been working in the bar for two months and misses her family so much. She hates working in the bar and just wants to go home. She can't go home because she has to support everyone.
A tear rolls down your cheek.
Suddenly, you become…
CAPTAIN SAVE-A-HO! TO THE RESCUE!
Say the words Captain Save-A-Ho the same way he says Captain Caveman. You'll suddenly realize how fucking stupid you sound at that moment.
You tell her that if she will be your girl, she will never have to dance on a pole again. You will send her home and Western Union money to her every month. You spend two or three days with the girl before you have to return to your shitty life in the U.S. You start sending her money every month so she can take care of the baby and stay in the village.
Now back to reality, motherfucker. That bitch used that line on three other guys the same day you met her. She already has four suckers sending her money every month. The suckers think they are boyfriends. The girl calls them sponsors. Want to be a sponsor? A jackass who pays for it all? Stay the hell away from bar girls, strippers, and hookers. Make damn sure you don't fall in love with one and get married.
This advice is not specific to the Philippines. You can apply this same advice anywhere in the world. I'm not picking on Filipinas or singling them out. I'm singling out hookers. A hooker's job is to hook and to get your money, by any means necessary. She doesn't give a damn about you, your life in the U.S., your hobbies, what you think, the type of music you like, etc. She gives a damn about that cash in your wallet.
Stay away from the hookers. Get on FilipinoCupid and find a nice girl from the province.
Past Boyfriends – What are Filipinas Used To?
Let's start out by discussing the Filipina who has had a Filipino boyfriend before. I'll paint you a picture of him. Now, this theory doesn't apply to every male in the Philippines. That's being stereotypical. But, the type of boyfriend I'm going to describe fits damn-near every girl's situation who I've dated in the Philippines. This especially applies to the girls who have a child and have never been married.
I'm referring to their boyfriend from the barangay (community) who I call Tonyo (pronounced Tun-Yoh). They all have a Tonyo in their past. How do I know this? Experience.
I always joke with the single moms when I ask them about where their baby's father is. Most of them will say that the baby's father is dead. When I first came here, I believed that story. But after about twelve girls told me that their boyfriend was dead, I started to realize it was a bullshit story. He ain't dead. Where is he?
He's in the next barangay on the basketball courts. He's very easy to spot. He's got no shirt, no shoes, and no job. He likes to play basketball every day. He loves to drink Emperador brandy, Red Horse beer, and cheap Tanduay rum. His favorite thing to do is make babies and run away. His fucking name is Tonyo.
They all burst out in laughter when I explain that to them. Why? Because they know I'm right on the money. Tonyo has already pulled a hit and run and made a baby. Now, here you (the foreign guy) come to pick up Tonyo's scraps and help the poor girl raise the kid. There's some good to Tonyo, though. You never have to worry about him interfering in your life or asserting his rights as the father. Tonyo's too busy playing basketball.
The second type of Filipina is the one who has already had a foreign boyfriend. Usually, they've had some rich German guy, 87 years old, who gave them money like it grew on a tree. They are used to the free money, never having to be romantic, and being catered to while chilling by the pool at the Marriott.
Conclusion? The Filipina who has had a foreign guy before is worse than the girl with the kid by Tonyo. The first question I ask any Filipina is whether or not she has already dated a foreign guy. If she says yes, then I move on. She is scratched off my list of potentials, permanently. I'm not competing with her past lavish lifestyle provided by the rich fucker from Europe. I'm the king. I don't compete with anyone. You will do better with the single mom, if you don't mind helping out with the kid. It's not really a big deal over here because you don't have to beg grandma to babysit. It's implied. Therefore, if you want to spend some time with Ms. Single Mom, the kid can stay at home with the family.
Personally, for me, the best girl is the one with no kids and no previous foreign boyfriend. That's really what you need to look for in my honest opinion.
Culture of Marriage and Divorce – A Warning
Divorce here in the Philippines is not common like it is in the West. Once a girl gets married, that's usually it. They stay married. If the couple can't get along, they just separate because it's too expensive and too much of a pain in the ass to go through the annulment process. That's what you need to remember. It's very important to understand this concept because your freedom may depend on it.
If you are dating a girl in her twenties, chances are she's never been married. Do some checking and make sure she's still single. If you are dating a girl in her thirties and up, there's a better chance that she's gotten hitched. That's obvious because she's had more years to date.
You had better do enough research on the girl to make 100% sure she doesn't have a husband somewhere. Adultery is still prosecuted here. If you get caught screwing a married woman, you will go to jail! All her husband has to do is go to the barangay and file a complaint. It doesn't even matter if they've been separated for years. Once he files the complaint, the police will arrest you (the foreigner) and your girlfriend (the man's wife) and put you both in jail. That's how it works here. It will cost you a ton of money to get out of it. Often, money is the name of the game. Think about it. If a man finds out his wife is dating a rich foreigner, he loves it. It's an opportunity to get paid.
The moral of the story is to NEVER date a Filipino woman who is married. That's stupid anyway because there are millions of beautiful Filipinas here to choose from. If you get caught with a married woman here, you've got to be the dumbest man in the history of men. You've been warned, my friend.
Lazy-Ass Brothers
This ties in to other chapters. Lazy-ass brothers are the Tonyos I've been talking about already. They've got no job and do nothing but sleep around the house all day. They sit back and wait for their sisters to make some money and buy them a bottle of Tanduay so they can get drunk. I can't stand lazy-ass brothers. During the initial interview of a potential girlfriend, I always inquire as to how many brothers she has, how old they are, and if they have a job or go to school. If they are older and are employed, that's great! If they are younger and in school, that's ok. If they are older and have no job, that's the end of my conversation with the girl. Sorry, but I'm not rich. I am not going to support grown-ass men with no ambition in life. I'm not buying these idiots free booze. Hell no. I won't give them one peso. The relationship is doomed from the start because I'm firm on that.
Listen, I don't care about how much you think you love a girl. If she has a house full of Tonyos, you need to run away and never look back. I realize that there aren't a lot of jobs here, especially in the slums or way out in the province. But, if you're too damn lazy to get up and help around the house, take out the trash, and pull your own fucking weight, then you're nothing more than a Tonyo. You're useless.
Dreams of Filipino Girls
In my travels and experiences with girls in the Philippines, I have come to the conclusion that they all have one of two basic dreams.
Now, settle down if you are a Filipina who is a doctor, engineer, or lawyer and you've made something of your life. I'm not talking about you there, little darling. I'm talking about the chicks who are trolling the online dating sites looking for Western guys like the king here.
Manila girls have a dream of building their family a new home. Many of them live in shitty conditions in the slums. When I say shitty conditions, you have no idea unless you've been there. Ghettos in the United States do not compare to the slums and the squatter areas of Manila. It's heart breaking. Regardless, the girls from Manila want to build their family a new home. There. That's it. That's their dream.
The girls from the province dream about opening up a small Sari-Sari store (local convenience store) in their village and staying with the family. That's it. Simple.
There are three ways in which they can achieve these dreams without working for 40 years. Number one is to go work abroad. There are millions of Filipino workers who get paid pennies on the dollar (compared to the locals), working in various countries around the world at McDonalds, KFC, and various other fast-food joints. It's basically the modern-day, English-speaking slave trade. There. I said it. A Filipino girl can go abroad and make $500 U.S. dollars a month. That's over twice what she could make here in the Philippines. The second way is for her to break down and go to Angeles City or Manila and become a stripper / bar girl / hooker. She can make that money quick. The third way is for her to get online and land a foreign guy to marry. Any one of these three options will help her achieve her dreams in a timely fashion.
How to Use the Comfort Room at Your Filipina's Home
Listen, I respect and understand that every culture has its differences. Some of the differences are perceived as good and others are perceived as bad by outsiders. I'm not being judgmental as I elaborate on the topic of this paragraph. I live in this region of the world and have traveled to many countries outside of the West. If I had to list one of the biggest differences between Western culture and most other parts of the world, it has to be the conditions of the restrooms. In the West, we are used to a restroom being clean, with ample toilet paper, soap, clean towels, paper towels, a poop fan, and a nice shower, sink, and toilet. There is no water on the floor. Maybe it smells like some type of potpourri or air freshener.
When you leave the West, the concept of a restroom takes on a whole different atmosphere. In many cultures, it seems as if the restroom didn't have any effort put into its design or construction. Maybe there is a squat toilet with a bucket of water next to it. Sometimes there is a real toilet, but it has no toilet seat and you have to flush it with a pail of water. There is not a roll of shit paper in sight, no towels, and no soap. The floor is always wet because the entire room doubles as the shower. Sometimes there is an inch of water on the floor. So, how do you as the foreign guy navigate the shitty restroom issue when you visit your girlfriend's home out in the village?
Well, if you're the type of guy who is used to staying at a Marriott or the Hilton, try to find a hotel near your girl's home. That way, you don't have to spend the night there. You can take a dump before you venture to her house, visit for a few hours, and then make it back to the hotel before dark. If you only have to take a piss, it shouldn't be that big of an issue. Out in the province, it's easier to piss behind a tree than to have to navigate the family CR (here in the Philippines, a restroom is called the comfort room or CR for short). Too easy. So, I guess this method would be referred to as avoiding the issue altogether.
What if there are no hotels nearby and you have to stay at the family home? What if you get a sudden onset of the runs and have to go? This is where being prepared really pays off. The obvious safeguard is to make sure you always have a roll of shit paper in your backpack with you.
In addition, make sure you've got a bar of soap, a bottle of water, and a small towel. If you run out of shit paper, you can go to plan B. With the combination of these items, you can successfully take a dump in the harshest of conditions.
Most toilets here don't have the automatic flush feature. You have to use the little pail that's floating in the trash can full of water. Just pour two or three pails of water in the toilet and it should do the trick. You also use this pail of water to wash your ass. It may sound complicated but just imagine that the pail of water is a shower. Pour some water down your crack and hand wash your ass with the soap. Yep, just like taking a shower without a wash cloth. Your hand becomes the washcloth. Then wash your hands with the soap. Either air dry or towel off with the small towel you've packed.
The trick for me is that I take off all my clothes and hang them on a nail or something. That way, I don't come out of there looking like I fell in a swimming pool. Trust me, if you try to wash your ass with your pants down at your ankles, you're going to fuck it up. You'll have a combination of water and shit all over yourself. As Westerners, we are not coordinated enough to wash our asses with our trousers, shoes, and socks on. Speaking of shoes and socks, you will typically take off your shoes when you enter a home here in the Philippines. Do yourself a favor and take off your socks as well. When you go to the restroom, there will usually be an old pair of flip flops that are community property, sitting outside the door. They will probably be pretty nasty, but slip your feet in there and use them. The floor may be much worse than the sandals.
So, here it is again, step by step: Get naked. Take a dump. Pour three pails of water in the toilet to make it flush. Hand wash your ass with soap and water. Wash your hands with soap and water. Air dry. Put your clothes back on. Success! You can do it.
Why bring the bottle of water? Well, if there's no water in the big trashcan, you're prepared. If your girl lives in an area where there are a lot of brownouts, once the electricity goes out, so does the water pump. Out in the province, people still pull water from wells by hand, using a bucket on a rope. So, there's always a chance that the trashcan will be bone dry. If you're rolling with a couple of bottles of water from 7-11 then you're good to go. My girlfriend is from a small village out in the province. There is no running water at her home. Someone has to physically carry buckets of water to the CR and keep it stocked. If the water bucket is empty, I don't really want to make a big deal so that someone has to fetch water just so the foreign guy can drop a deuce.
Don't Forget the Pasalubong
The concept of pasalubong is basically that if you travel, you are supposed to bring back gifts for the family. Pasalubong can be something as small as bringing everyone in the family a piece of chocolate. Pasalubong applies to you, the foreign guy, and your Filipina as well. Keep this in mind and help her out with the concept. For example, if a girl meets you in Manila and you send her back home by herself, make sure that she has some type of pasalubong in her suitcase to give her family. It's really in your best interest because the family will start to look forward to her leaving and spending time with you! What a great cultural concept that can work in your favor.
If the girl has a big family (which most of them do), it's too easy to snag a couple of bags of the mini chocolate bars at the duty free shop in the airport. That way, all the cousins, brothers, sisters, aunties, uncles, grandma, grandpa, and various neighbors can share in the excitement. If your girl has a smaller family, then consider a bit more personal bag of gifts.
Most of the time, if you bring a bag of chocolate, it will be gone so fast that your girlfriend probably won't get a piece. Save a whole bag of chocolate for her back at your hotel room.
When you first meet a girl on FilipinoCupid, ask her what pasalubong means. She will laugh.
The Ate / Kuya Factor – Who's in Charge?
This is a little bit of psychology and philosophy combined. It's deep. Keep reading because this is important.
In the Philippines, the ate (prounounced Ah-Tay) is the oldest daughter in the family. If she is the oldest child, then she is in charge of the younger siblings. The ate almost rules with the power of a parent. When she tells the younger brothers and sisters what to do, they do it. Now, if the ate has an older brother, her power is limited significantly as compared to being the oldest child. She is still the ate, but only to siblings younger than her.
The oldest male child is known as the kuya (pronounced as coo-yah). The kuya is very respected and has the authority similar to the parents.
Why does this even matter? Well, you have to take it into consideration based upon your own personality. For example, if you are used to calling the shots in your household (like me), then you may clash if your girlfriend is the oldest child and the ate. She has grown up telling others what to do. She is used to being in charge. Therefore, it may cause a power struggle.
If your girl is one of the younger siblings, and her oldest sibling is a male, then she is used to taking orders from the kuya (a man). You will probably get along ok.
If the girl is one of the younger siblings, and her oldest sibling is a female (the ate), then she has grown up taking orders from a woman. She may have the perception that women are the ones who are in charge. You may clash with her view of what is normal.
Now, if your personality is laid back and you don't care who is in charge, or if you are used to being bossed around by your ex-wife, then it really doesn't matter.
What finally worked for me is a girl who has several older brothers, who are all EMPLOYED. She is used to taking orders from the kuya and has grown up in an environment where everybody works hard for their money.
The Ate / Kuya Factor – Who Has to Support the Family?
Listen to this. If your girl is the oldest child in the family (the ate), it is her inherent responsibility to bring home the bacon. The pressure is upon her shoulders to go out and earn a paycheck to support everyone. It's just the way it is here, especially among the poorer families. If you end up dating a girl who is the oldest child, realize that her main mission in life is to make money and give it to her parents. If you cannot accept that, then move on to the next girl. If you don't have the money to help support her entire family, then pick another one. The girl will be so damn stressed every minute of every day unless you make her some type of promise to send money to her family every month, just like a car payment. I'm sorry, but I cannot recommend that anyone date a girl if she is the oldest sibling. There's too much contractual bullshit involved that's not in your (the Western guy) best interest. If you are a rich man, then it's not a factor. Just be prepared to shell out a few hundred bucks every month to the family and everyone is happy.
Get Ready for Karaoke
As I sit here on my front patio of my little room, I'm listening to two different Karaoke singers about a half a block over. Karaoke is huge in the Philippines. Everyone loves to sing karaoke. Often, karaoke will go on until two in the morning. Don't even think about complaining because it's just the way it is here. Most of the karaoke venues have a karaoke machine in the front of the room that costs around 5 pesos for two songs. Karaoke in the Philippines is not a huge exciting production like I'm used to in America. Basically, the singer will sit at his/her table and sing from there. They just pass the microphone around. It's kind of boring from my standpoint. In the states, you have to stand up in front of the room and feel the pressure of performing. Here, not so much. Just sit at your table with your friends and the microphone will come to you. Often, it's hard to pick out exactly who the heck is singing. The karaoke machine will play a 1990's type video behind the lyrics. The videos all look like they were filmed in south Florida and will remind you of a corny infomercial.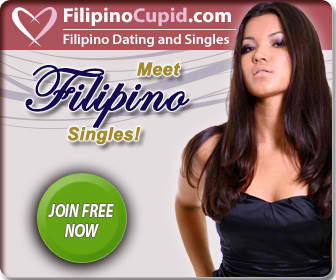 Want to know why most Filipinas are great singers? It's because they've been practicing every night since they were eight years old. You will really be impressed with their singing skills and talent.
Here's the part that I don't exactly enjoy. It's their selection of music. Throughout the Philippines, whether you are at a karaoke bar or in a taxi cab, you will feel like you are either in an elevator or your dentist's chair. They love the soft rock, 80's and 90's music that hardly anyone in America listens to unless they're getting a root canal. I've explained to my girlfriend that if she tries to sing the same songs at a bar in America, the DJ will never call her to the microphone.
It's a bit depressing. When I'm trying to enjoy a cold beer, I can't take Celine Dion. I can't stand Whitney Houston's I will Always Love You. It makes me want to start sawing on my wrists with a butter knife.
I love taking my Filipina to sing karaoke because it makes her happy. However, it's three hours of the most sleepy music you can imagine. I sit there and hope that maybe, just maybe, someone will crank out some ACDC, Guns N Roses, or Creedence. It never happens. The only way to deal with it is to get staggering drunk and hope for a brownout.
Conclusions
Listen, I love the Philippines. It's a wonderful country. I love and respect the culture, although I don't love everything about it. I've learned a lot about this place and learn more every day I spend here.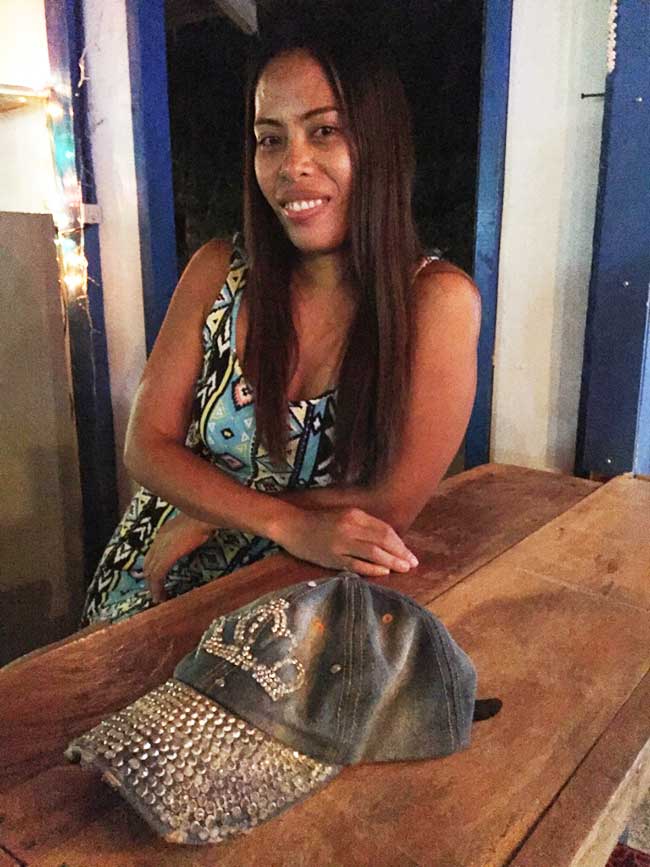 Maybe none of the things I've talked about apply to your situation or your experience in dating girls in the Philippines. However, there are enough foreigners that come over here and lose their ass because they are temporarily blinded by beauty. If you've never been to the Philippines and are planning your first trip, just don't lose your mind and fall in love with the first girl you see. You will end up losing all of your money. It happens every day here. Use the same common sense when it comes to your finances that you would use when dealing with women in your home country and you'll be fine. If you try to play Captain Save-A-Ho to an Angeles City bar girl, get ready to lose everything you've got. Good luck my friend.
If you successfully meet a girl on FilipinoCupid, drop me a line and let me know how it went. I'll be glad to include your story on this page for others to learn from.