The Thin Briefcase by Saddleback Leather is a great piece of gear for the world traveler. The darn thing comes with a 100-year warranty!
Be sure to read my review on the Thin Briefcase when you get a chance.
*Click on any of the photos to see the product page and current price.
A Sandy Beach in the Philippines on a Hot Day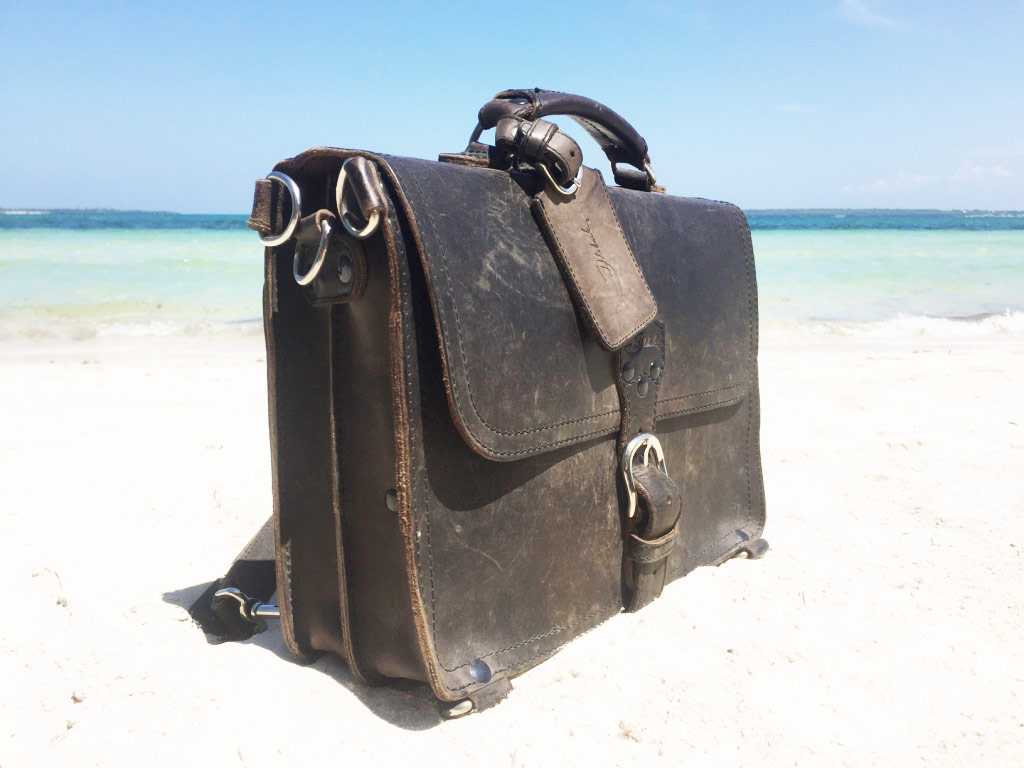 My MacBook Air stayed cool inside the Thin Briefcase while I was soaking up the rays. Leather is a great insulator and protects your electronics from the heat.
Riding on the Motorbike – Philippines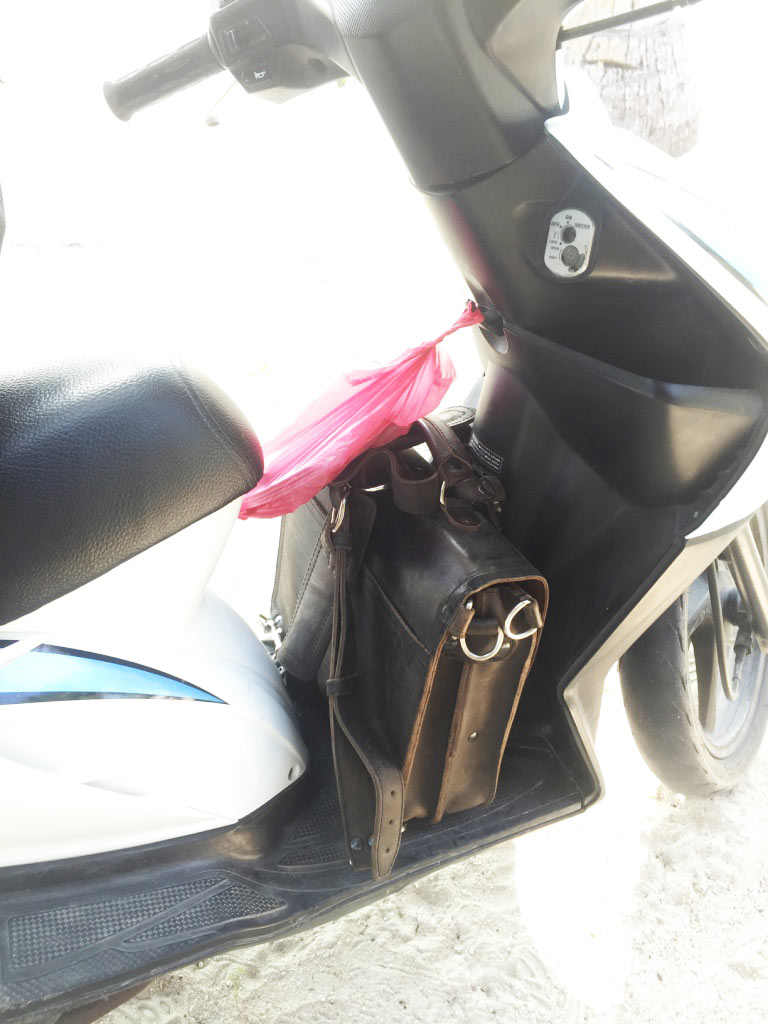 The Thin Briefcase fit perfect on this little motorbike.
Riding an Elephant in Thailand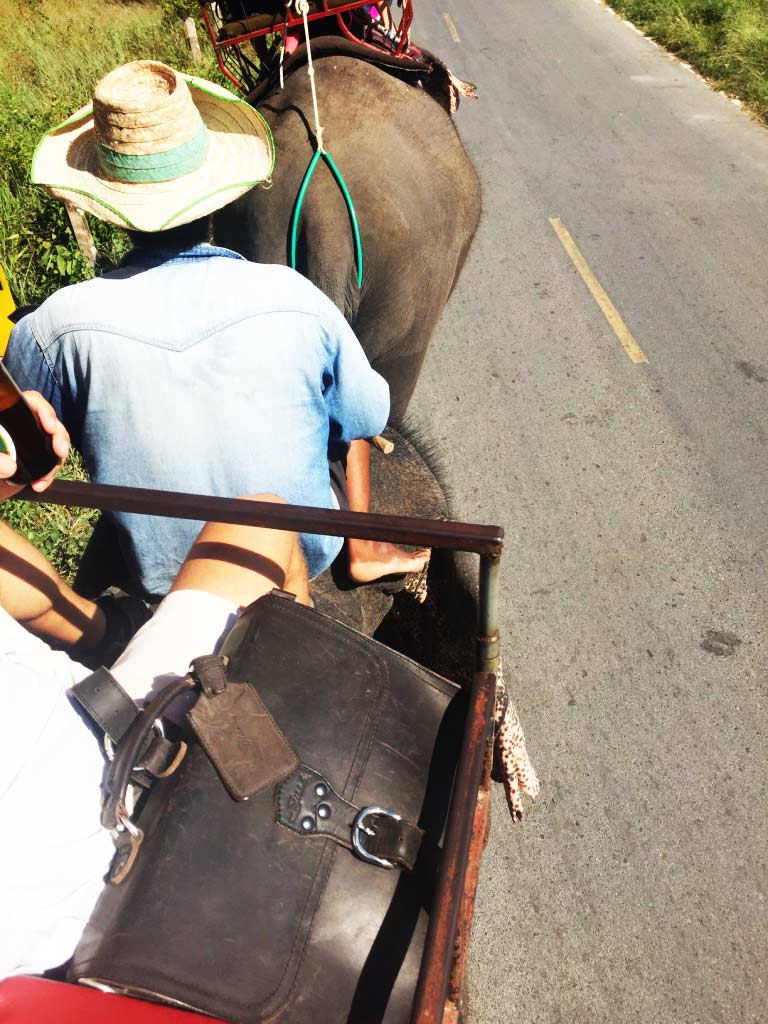 Elephants are a big part of Thai culture & history.
Riding on a Small Pump Boat – Philippines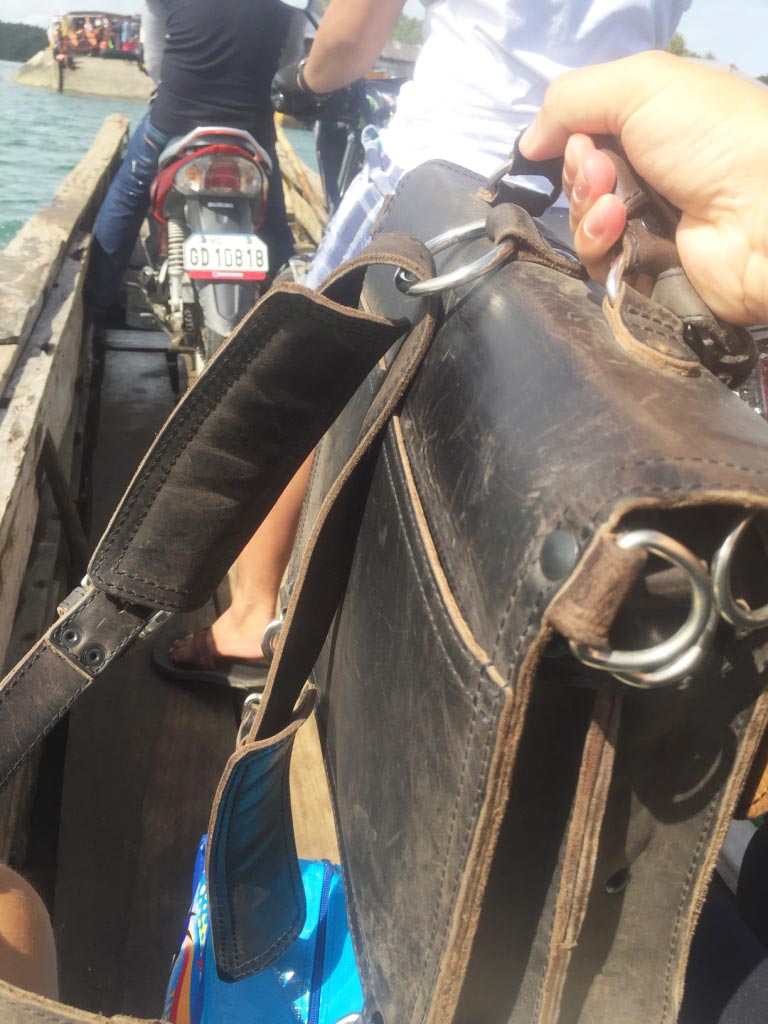 These small boats carry people, motorbikes, and anything else you can wrestle on board.
Secured with the Strap While I Swim – Philippines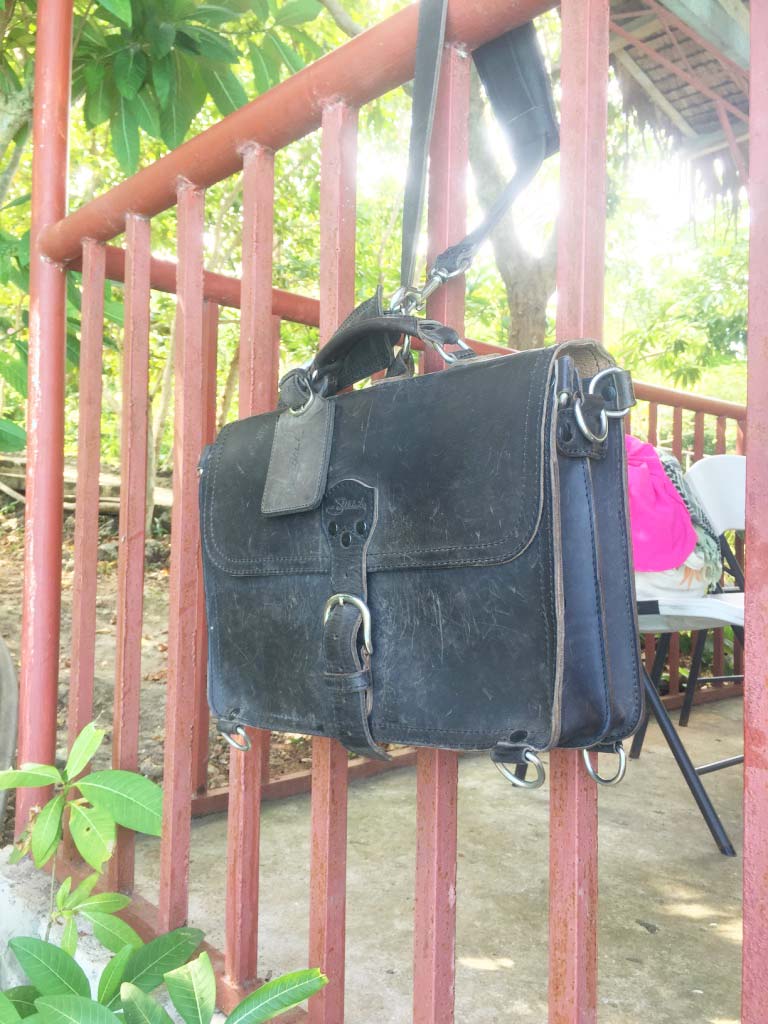 Use the shoulder strap and lash the bag to a fixed object for security.
Perfect Fit for the Cramped Van – Philippines Travel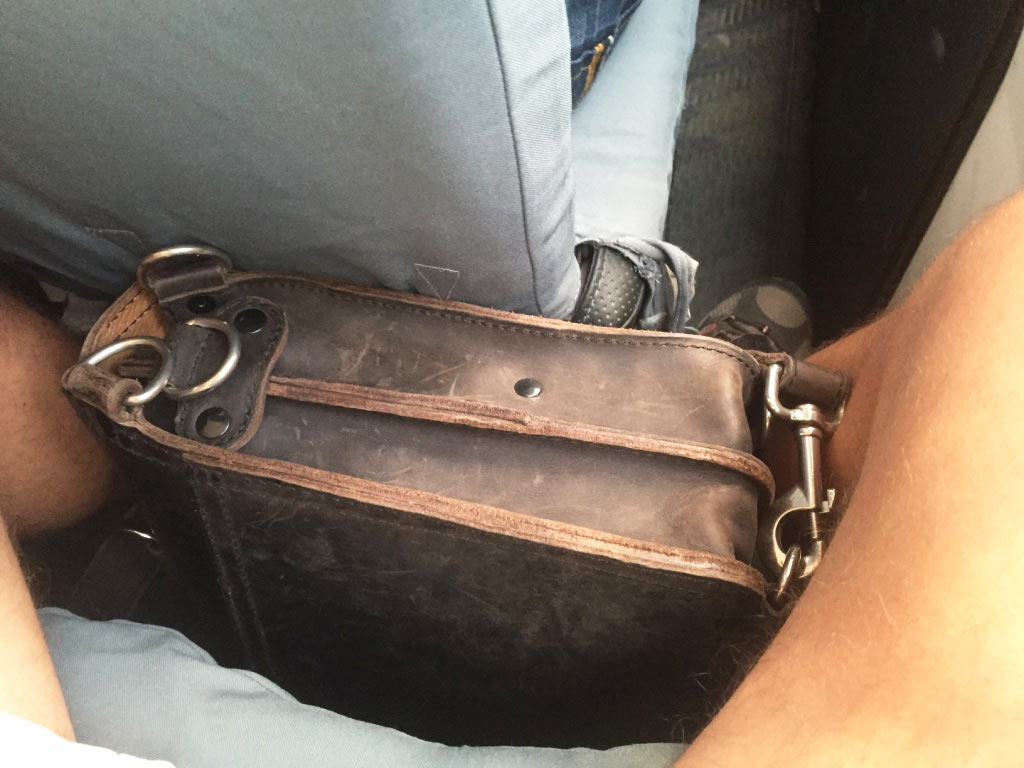 The Thin Briefcase fit perfect between the seats during this packed-out van ride.
Cave Exploring – Philippines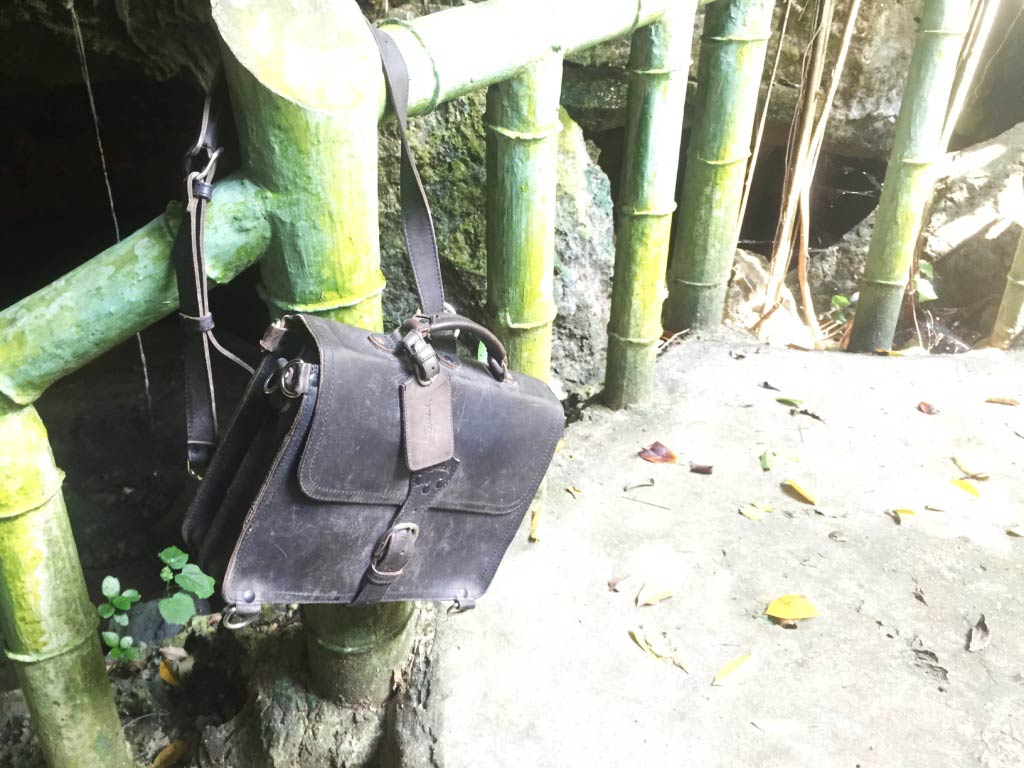 You can swim in this small cave.
No Lifeguard on Duty – Philippines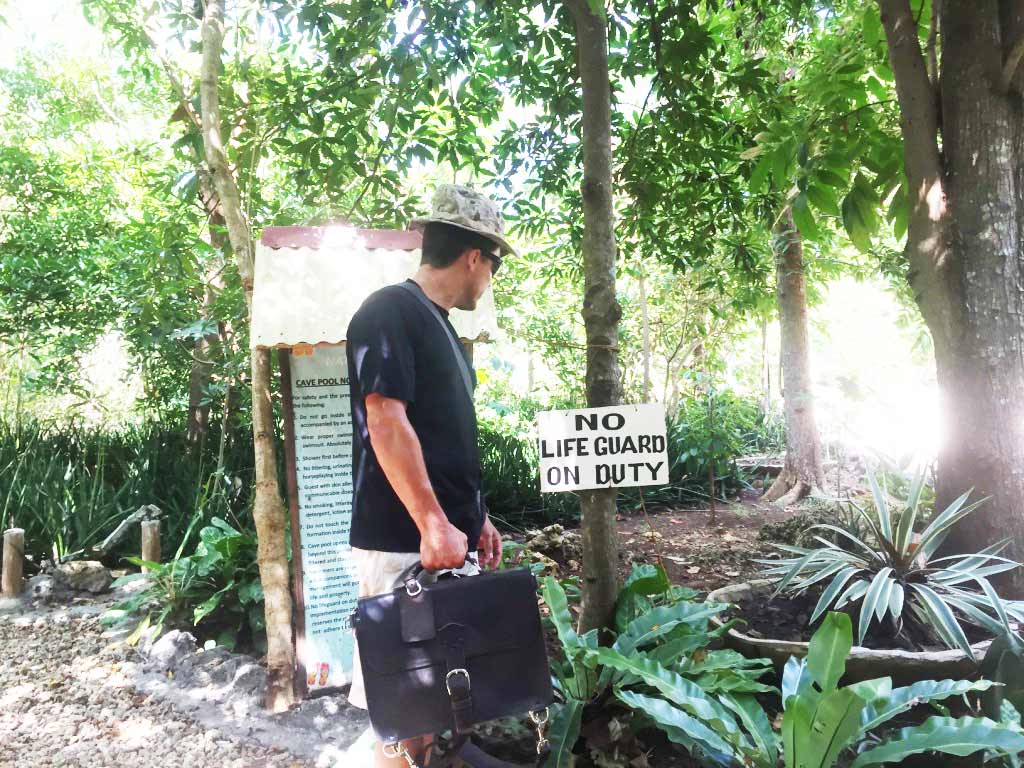 Nothing like having the beach all to yourself.
Relaxing in a Hammock – Thailand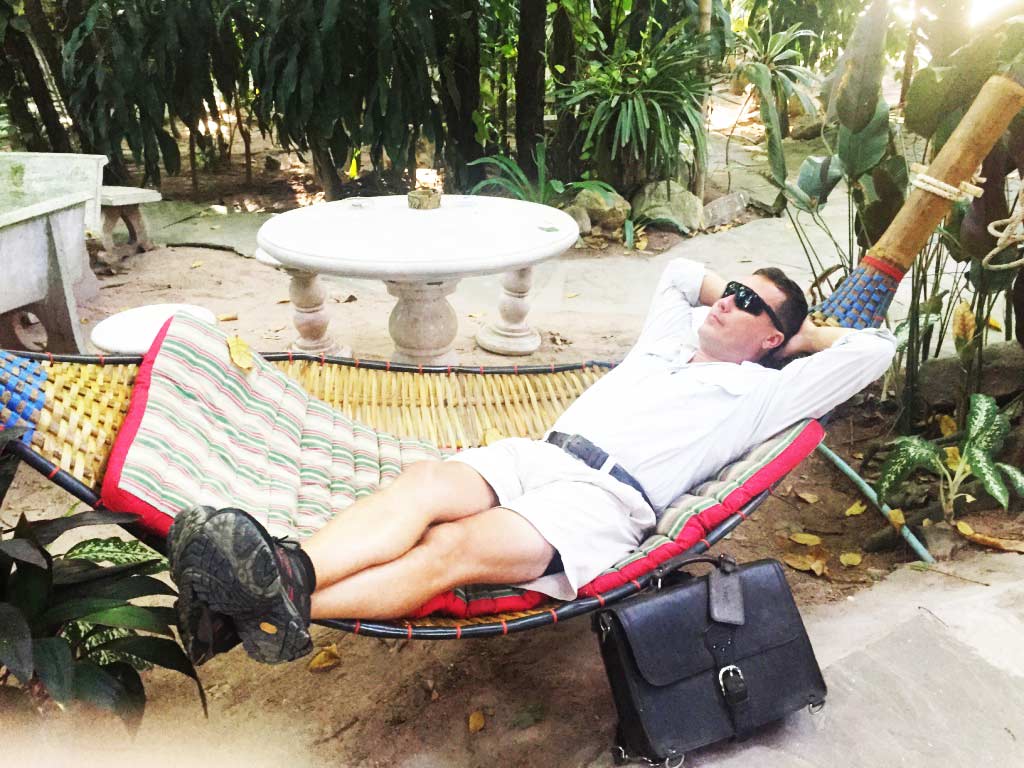 Some days you just have to forget that time exists.
Fixing the Motorbike Throttle with a Piece of String – Philippines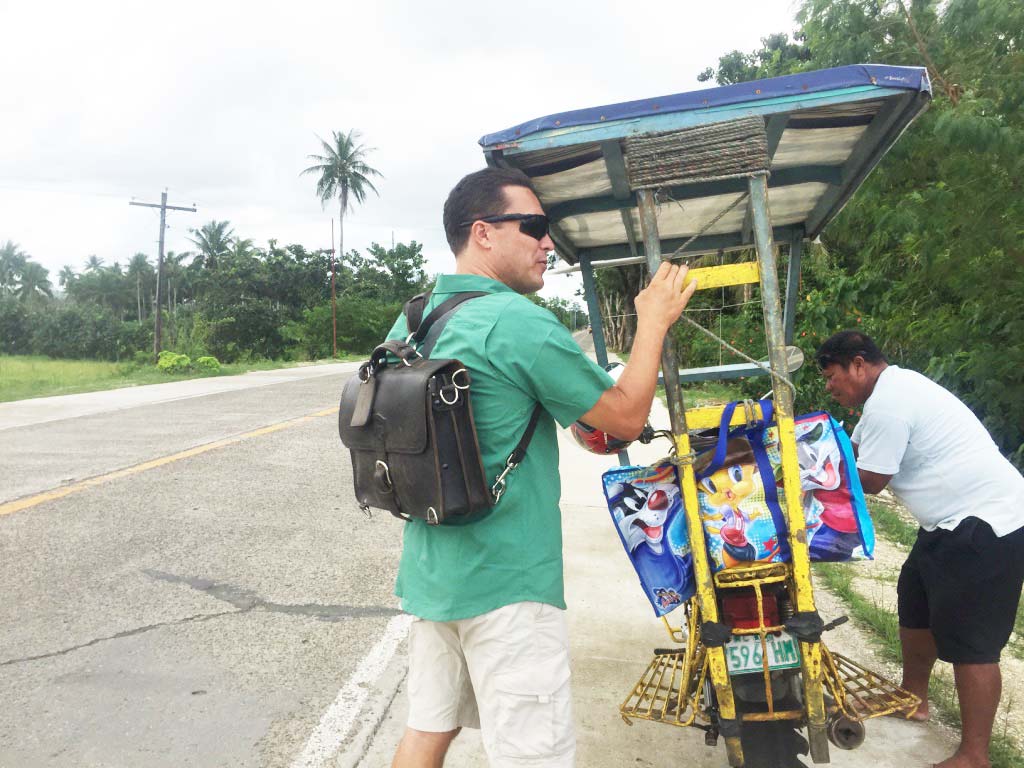 We were back underway in about ten minutes.
Beachfront Cabana – Philippines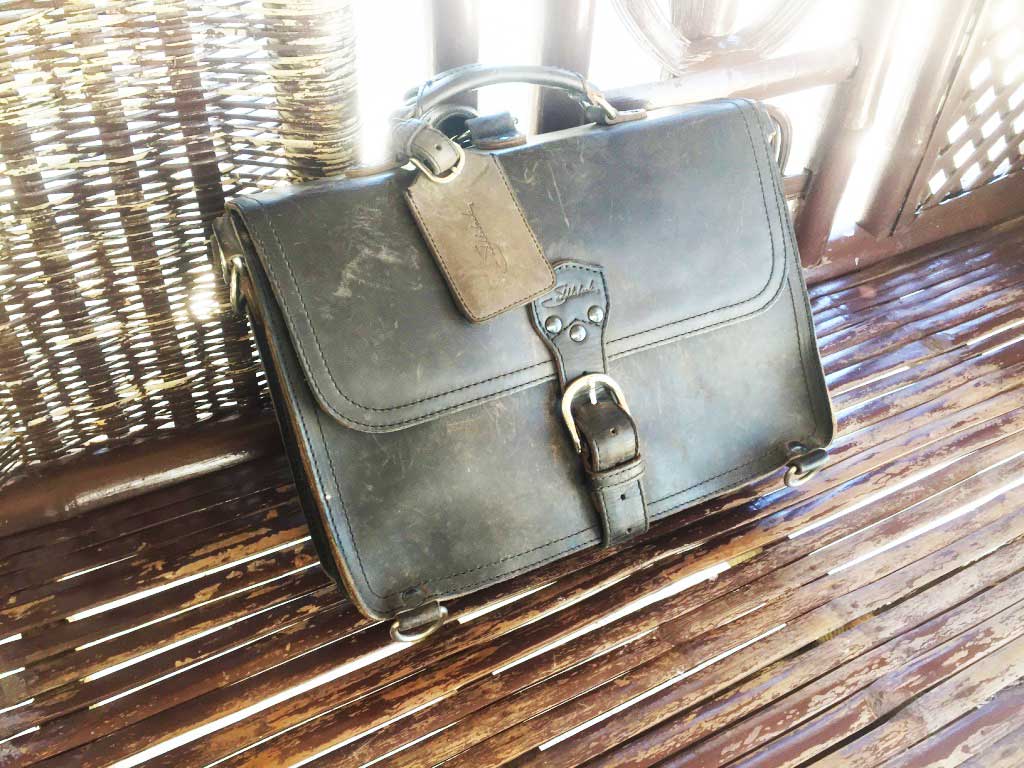 This quiet little bamboo cabana made a great place to work on the laptop.
Riding on the Ferry – Philippines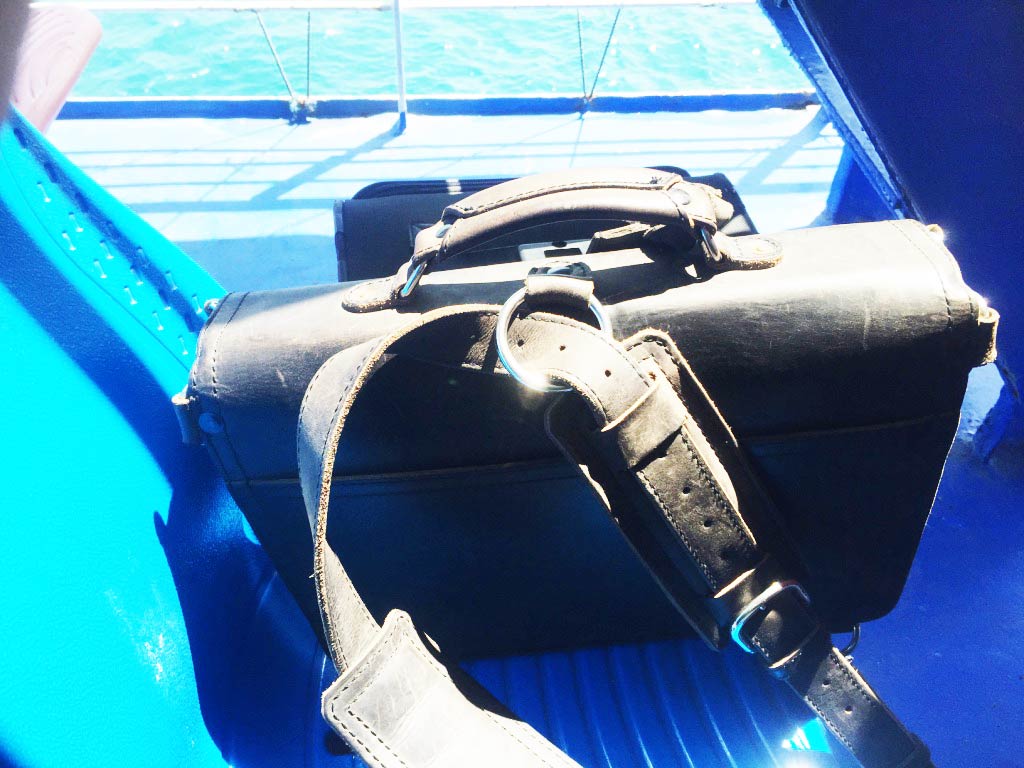 The ferry is a cheap and efficient way to travel around the Philippines. It's always an adventure and much more exciting than taking a flight.
All Scratched Up and So Many Places to Go – Philippines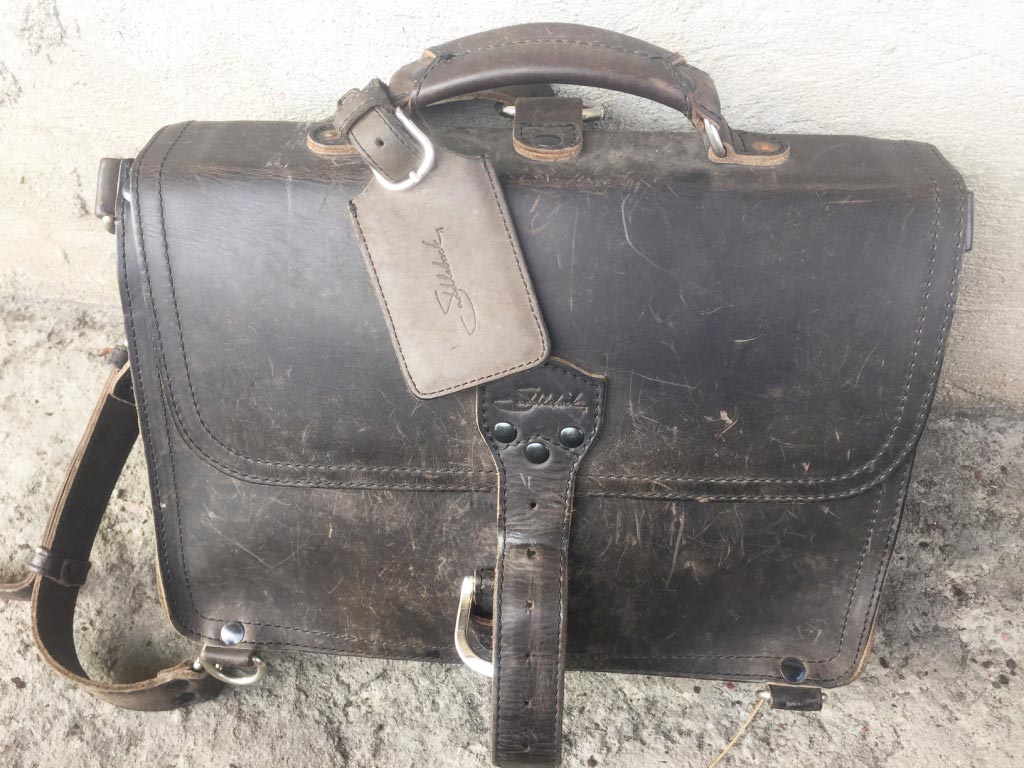 The scratches and scars tell a story. Makes the briefcase look even better.
So Close to the Edge – Pump Boat – Philippines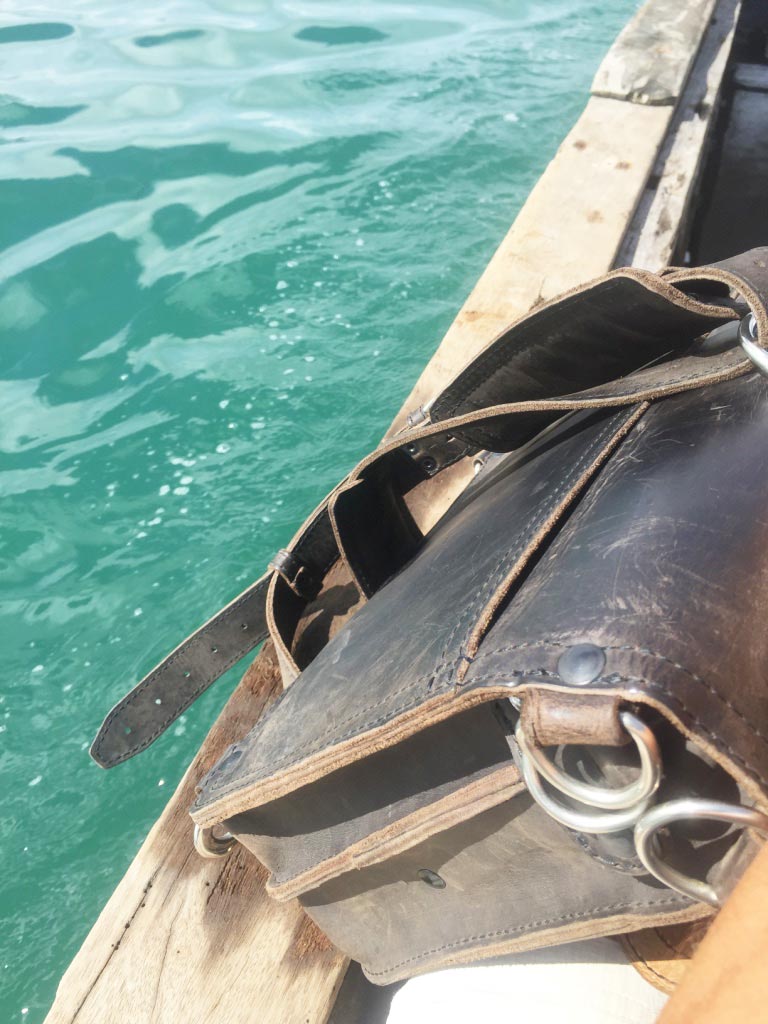 A few splashes of seawater won't hurt it.
Backpack Mode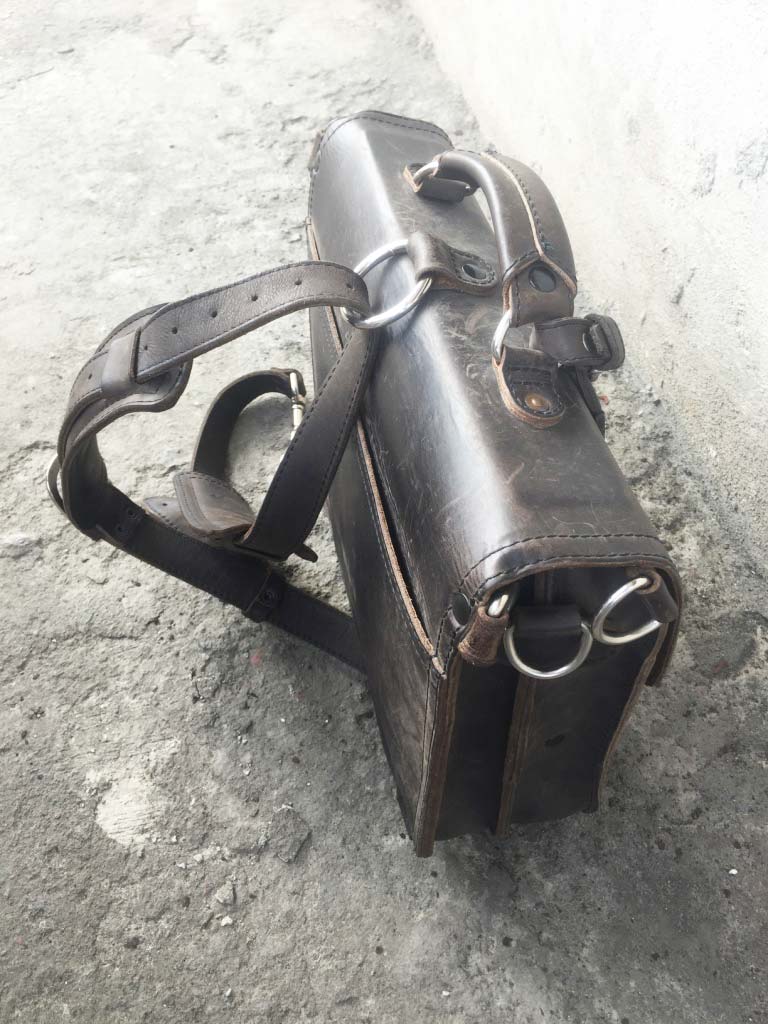 The briefcase easily converts into a backpack.
This Durable Handle Ain't Coming Off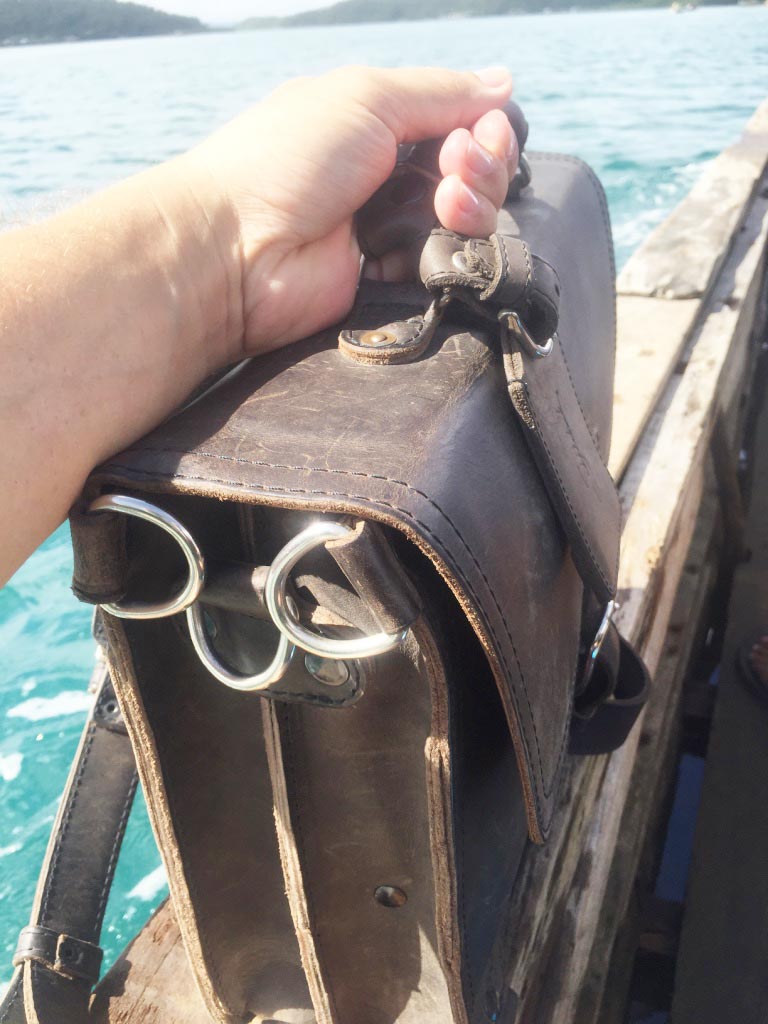 The briefcase is built like a tank.
Taking a Break in the Shade – Philippines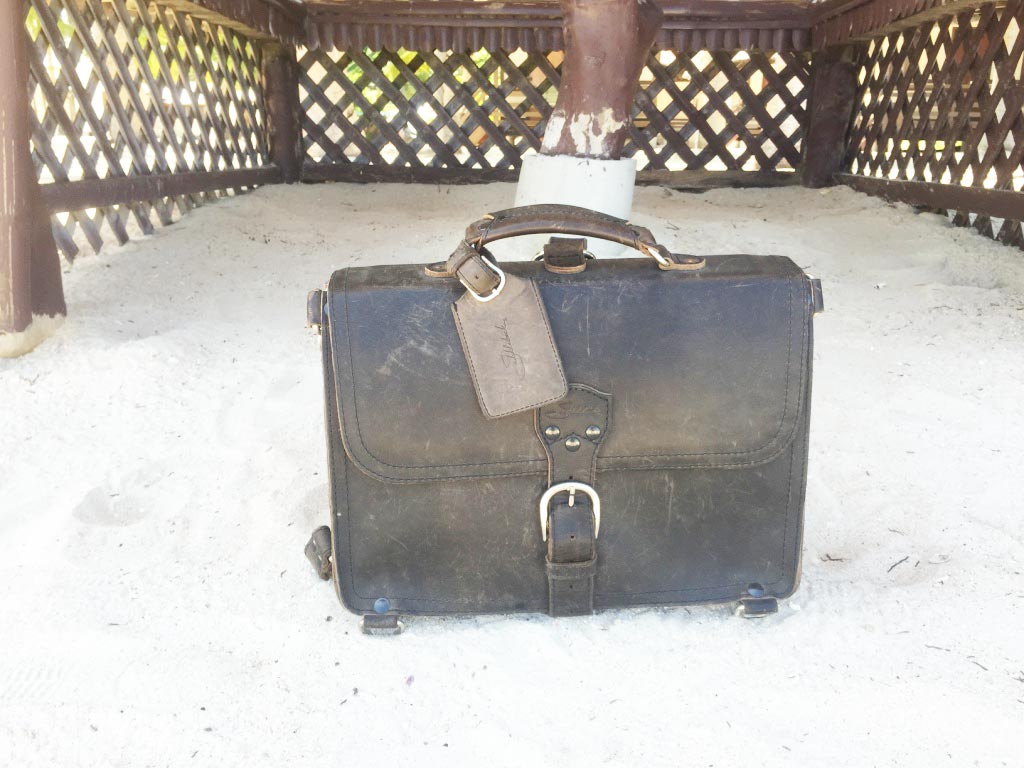 Relaxing in the shade of the cabana.