Abu Dhabi Fish Market – Al Mina
If you're looking for fresh seafood at the lowest prices, go check out the Abu Dhabi Fish Market – Al Mina. It's located in Port Zayed.
I took a stroll through there to see what they had to offer.
Average Price on Seafood
Here are the prices quoted while speaking to a vendor at stall #36. I'm sure you can negotiate this down a bit with your bargaining skills.
Shrimp – 65 AED per kilo
Tiger Prawn – 75 AED per kilo
Squid – 20 AED per kilo
Crab – 30 AED per kilo
Fish – 10 to 45 AED per kilo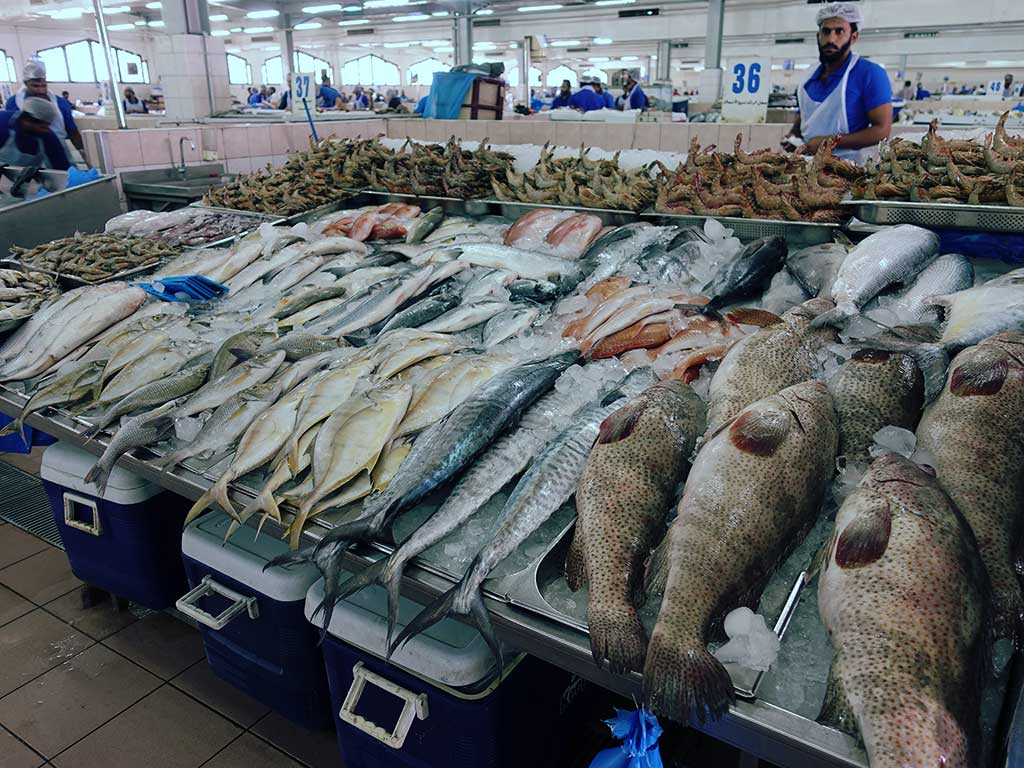 At stall #17, the vendor had fresh lobster to offer. Here's what he quoted:
Lobster – 95 AED per kilo
Price to Clean and Prepare the Fish
Over on the far right of the market is the fish cleaning and prep area. I spoke to the gentlemen at stall #69.
Here are the prices to have fish cleaned and prepared for cooking:
1.5 kilos – 6 AED
2 kilos – 8 AED
2.5 kilos – 10 AED
3.75 kilos – 15 AED
Have Your Seafood Cooked at Sea House Restaurant & Grills
Once you've got your fish cleaned and prepped, take it to the window at Sea House Restaurant & Grills. The gentlemen there will marinate your seafood with a delicious sauce and cook it over an open flame.
You can choose to eat your meal at the Sea House Restaurant or have it wrapped up in a take-away box. The Sea House Restaurant has two or three tables where you can sit down and enjoy your food.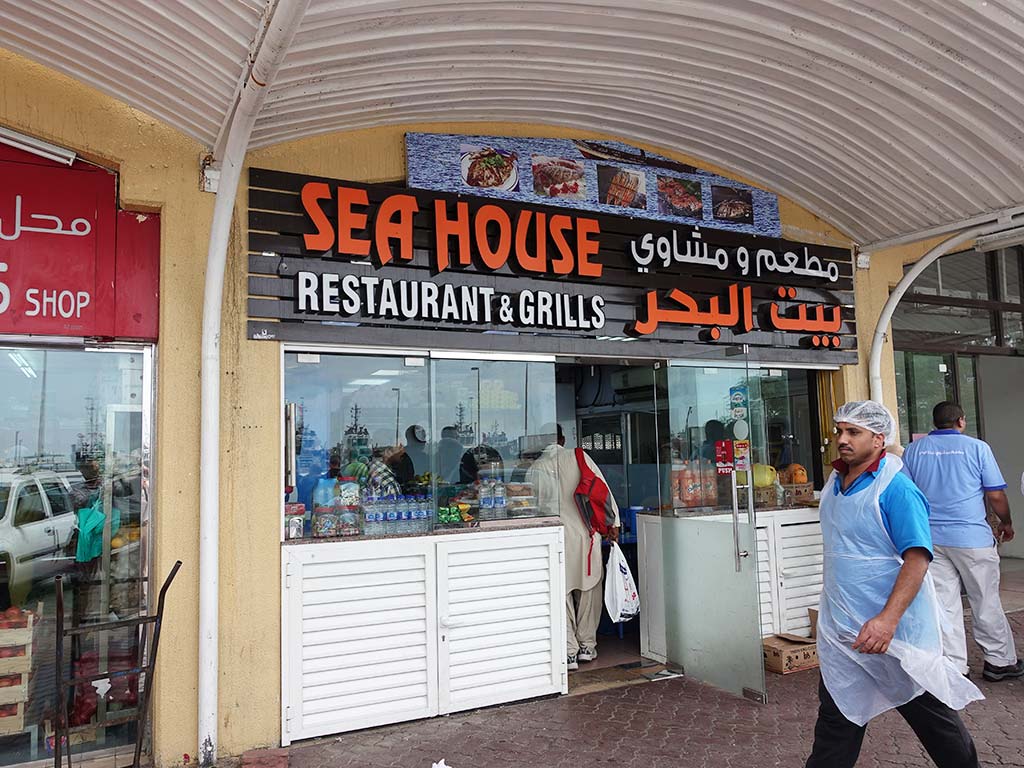 I forgot to ask about how much it cost to grill the fish. I checked Zomato and a reviewer quoted:
Overall Impression of the Abu Dhabi Fish Market?
Even though it's a fish market, it's really more than that.
The Abu Dhabi Fish Market can actually be called an authentic seafood restaurant with a dining experience.
If you're a tourist, stop by and have lunch one day. The place is clean and the folks working there are very friendly.