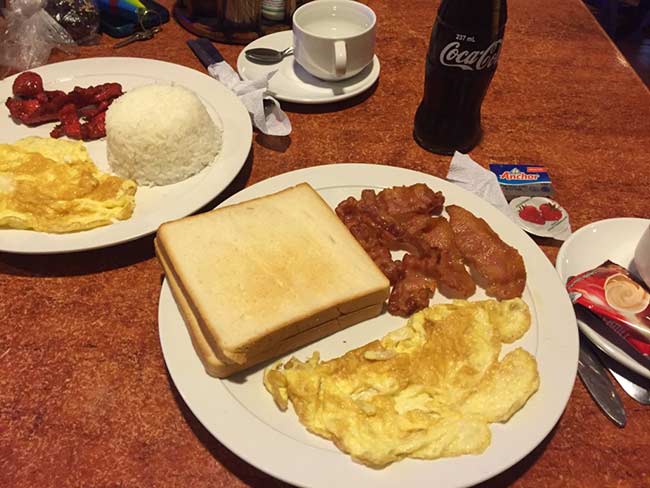 Why Do I Like The Cebuview Tourist Inn?
I've stayed at the Cebuview Tourist Inn a few times and it has become one of my favorite places to stay in Cebu City. If you are on a budget, this is the place. It's obviously not the Hilton, but it is the five-star of budget hotels. I like it because it meets all the elements of what I'm looking for during a short, overnight stay. Here's a quick synopsis and review of the Cebuview Tourist Inn.
Good Security
Cheap Room Rates
Restaurant on Site at Local Prices
Fast and Free Wi-Fi
Clean Rooms
Clean Restroom / Comfort Rooms
While the hotel easily meets my main requirements, it has a few more amenities that are nice. The rooms have modern flat-screen televisions with cable. You can watch international news and movies. This is a step up from most budget hotels in the Philippines that only offer local stations in Tagalog. The room I'm in right now has a desk and chair, with a double electrical outlet conveniently located for a laptop and cell phone. The Wi-Fi in the room has a full signal and is fast enough to watch YouTube videos with ease.
The hotel has good security at the front door, although I will admit that the street outside is not exactly the most appealing of areas.
Our Place Bar and Restaurant is located right across the street. It's got great food and cold beer. I recommend eating there for lunch and/or dinner. Eat at the Cebuview Tourist Inn for breakfast. It's cheap and delicious. They even give you real 3-in-1 coffee instead of those little instant coffee packets most hotels offer.
Cebuview Tourist Inn – Book Online
The quickest way to book a room at the Cebuview Tourist Inn is through Agoda. The prices are often a few pesos cheaper than the regular rate you pay as a walk-in guest.
Cebuview Tourist Inn – Location
200 Sanciangko Street, Barangay Kalubihan
Cebu City, Philippines
+63 (32)254-8333 / 254-8399 / 263-0363
www.cebuviewtouristinn.com
Tell the cab driver that it's near Metro Colon. It's basically at the intersection of Pelaez Street and Sanciangko Street. Our Place Bar and Restaurant is across the street from the hotel.
Cebuview Tourist Inn – Room Rates for Walk-In Guests
Standard Double Bed – 800 pesos per night
Standard Twin Bed – 800 pesos per night
Deluxe Double Bed – 1,000 pesos per night
Deluxe Twin Bed – 1,000 pesos per night
Deluxe Family Room – 1,500 pesos per night (max 4 adults)