For my male readers from the West, let me see if I can describe you:
You're over 40
Your wife divorced you and took everything
You're nearly broke because of alimony and child support
No woman in your home country will give you the time of day
Since you've been married for two decades, you have no idea how to talk to women
Am I close?
You've heard that Asian girls are the way to go and have decided to take a look at Filipinas. EXCELLENT choice, my friend. You're on the right path.
Girls in the Philippines are 100% better than girls from the West. However, they are not perfect and there is a huge cultural gap.
No matter how beautiful a girl is, there is a guy out there somewhere, who is tired of her crap.
If you take the time to learn a bit about the Filipino culture, the online scams, the games played, and the mistakes made by others, you'll save yourself a lot of trouble.
Why I Started Dating Filipinas
Let me give you a quick snapshot of who I am.
I swore off of Western girls several years ago, married a Thai girl, and even wrote a book called The King's Chronicles: how to escape the wrath of American women and live like a king. I divorced my Thai wife after a few years and starting dating Filipino girls.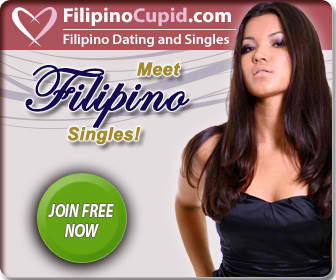 Why? Well, the Thai culture has gotten a bit greedy. Thailand is no longer a developing nation. It's developed. It's the Beverly Hills of Southeast Asia.
If you have big money, then it's ok to grab a Thai girl. If you're broke like the rest of us, you can't afford to have a Thai wife. That's another subject for another time.
The bottom line is that I can't recommend for anyone to marry a Thai girl unless they are strapped—loaded–RICH.
Get Yourself a Filipina
Girls in the Philippines are still reasonable and decent, as long as you know where to hunt. You don't have to be rich to have a wonderful relationship with the right Filipino woman.
Read my series of articles on How to Date a Filipina and get back into the game of life.
Where to Meet Filipinas?
If you're thinking about online dating, I recommend FilipinoCupid. You can also try DateInAsia as well, but I like FilipinoCupid better.
GET BUSY LIVING OR GET BUSY DYING.