Online Dating Scams
The scams of online dating are plentiful. I'd have to write a book just to describe them all. Scammers have nothing to do but sit around and figure out new ways to get your money. It's a lucrative business.
Often, the scammers are men who are posing as beautiful girls. Sometimes, the scammer is indeed a pretty Filipina.
Either way, it's easy for them to make money. They have a plethora of unsuspecting prey to target.
They target you, the lonely foreigner who is recently divorced and starving for some attention. They know exactly how to pull your heart strings and get you to send some money via Western Union even though you've never met.
In reality, you just sent a hundred bucks to a 35-year-old man in Nigeria. Or, a Filipina with a husband and five kids tricked you into buying Tanduay Rum and rice for the week.
How to Avoid Being Scammed – Top 6 Principles
Instead of trying to educate you on a thousand different scams, I've come up with six basic principles for you to follow. As long as you follow my advice, you should eliminate 99% of the bullshit.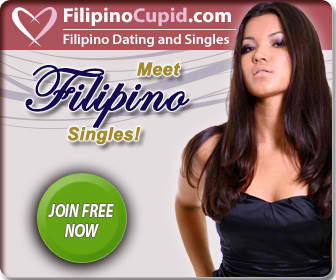 Should you not follow these principles, your ass will probably lose some money for being stupid. Here they are up front:
Do NOT send money to anyone
Follow my routine of communication
Spot the obviously fake profiles
Recognize the signs of a ladyboy
Don't provide blackmail material
Assume nothing is real until you meet in person
Do Not Send Money to Anyone!
Do not send money to anyone you meet online!
Simple.
Nothing else needs to be said.
I don't give a damn about how much you think you "know" a girl already because you skyped. Don't be a dumbass.
Do not fucking send money to anyone!
Get the picture? I hope you do because there are thousands of dumbasses who get ripped off every day. Don't be one of them.
The Routine of Communication
I don't text chat for more than five minutes with any girl I meet on FilipinoCupid or DateInAsia.
After five minutes, I tell her to go to Skype, Facebook, LINE, etc., and video chat. If she cannot video chat, it's a scam! That pretty girl is really a big, fat, sweaty man with a beard!
Listen, these girls know the progression. You meet on FilipinoCupid and then you start video chatting.
If a girl says that she doesn't have a camera, that's a real possibility. Tell her to go to a comm shop (Internet cafe) that has a camera. Problem solved.
If she says there are no shops that have cameras and asks you to send some money so she can buy one, it's a scam. Block her! Don't fall for the oldest trick in the book.
Do not send money to any girl to purchase a webcam! It's a scam! You're sending money to a dude in Nigeria.
Text and photos on a dating profile mean nothing! Seeing a real live girl and hearing her female voice on video means you're probably at least, conversing with a woman. You can move forward from there.
Spot the Fake Profiles
One of the easiest ways to spot a fake profile on FilipinoCupid is when the profile pictures look professional. If the girl looks like she hired a professional photographer, it's a scam. If the Eiffel tower is in the background, it's a scam.
Girls here do not have the money to pay for professional photographs. That's reality. Most of them don't even have a cell phone with a camera on it!
Grainy photos taken in low light with a cinder block wall for a background? Those are real chicks. Roosters, bamboo, and twenty kids in the background indicate an authentic photograph taken in the Philippines.
A girl who looks like a supermodel is not real. That's a Nigerian guy who ripped the photo off of Vanity Fair Magazine's website.
Just use some common sense when you look at the girl's profile.
Most Filipinas are poor. Hey, I'm not being judgmental. I'm merely stating fact. Keep that in mind.
Watch Out for the Ladyboys!
If you are chatting with a girl and she is way too accommodating to everything you say, it is probably a ladyboy.
If you meet a girl, chat for five minutes, ask her to go to Boracay for a week with you, and she agrees? That quick? It's a ladyboy.
Hey, I'm not judging you if that's what you are looking for. To each his own. But, most guys are not looking for ladyboys and end up getting the surprise of their lives.
Overly aggressive, overly agreeable to your requests, and chomping at the bit to meet you right now, are all indicators of ladyboys.
If you're not sure, just ask them if they are a ladyboy. Most of the time I've asked in the past, they will tell you that yes, they are in fact a ladyboy.
Now, there are some unscrupulous ladyboys out there who will obviously try to deceive you. Pay attention or you could be in for a shock.
Don't Get Blackmailed
DO NOT SEND NAKED PICS OF YOURSELF TO ANYONE!
Listen, I don't say that to judge you or try to police the way you live your life. The reason I say that is because it's often a scam and a way for you to get blackmailed.
Guys sometimes think they are talking to a pretty girl and that she's getting freaky by asking for the photos. So, they send a dick pic like a dumbass.
In reality, it's a scam artist who intends to use the images to extort money from you. Only engage in that type of activity if you've already met the girl in person and know she is genuine (if that's your flavor).
Assume Nothing is Real Until You Meet in Person!
Until you meet a girl face-to-face, right here in the Philippines, you know absolutely nothing about her.
Assume you are being lied to.
If you're really serious about a girl, you have to travel. Until you meet in person, a girl is nothing more than a fake Facebook friend. She's just a chat mate.
Once you meet in person, spend a few days with her to decide if you really like the girl. If you do, then you need to walk into her home and meet the entire family.
Until all of that occurs, do not believe anything she has told you online.
Conclusion
I make no guarantees on the relationship itself. You're on your own at that point. Make sure you read all of my articles on How to Date a Filipina so you're well prepared.
Do as much research as you can about online dating so that your best interests are protected.
But hey, life is short. You have a take a chance every now and then to get ahead.