Pattaya Bike Week 2013
Last Friday and Saturday (February 15 & 16) Pattaya Bike Week 2013 was hosted by Burapa MC at Silverlake Vineyards in Pattaya, Thailand. It should probably be referred to as Bike Weekend since it's only a two-day event. I didn't hear about it until Friday afternoon when someone mentioned that Carabao (a famous Thai singer) might perform there. I'd always wanted to see Carabao and figured it would make for an interesting Friday night adventure. I called my production crew and told them to get ready. I thought we would do a little work while enjoying the festivities.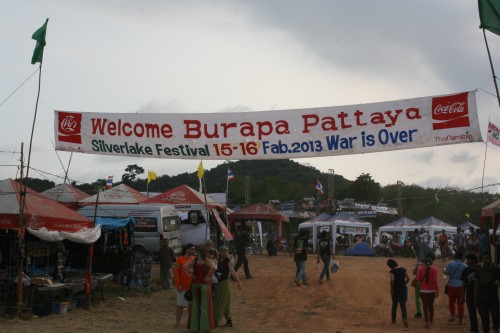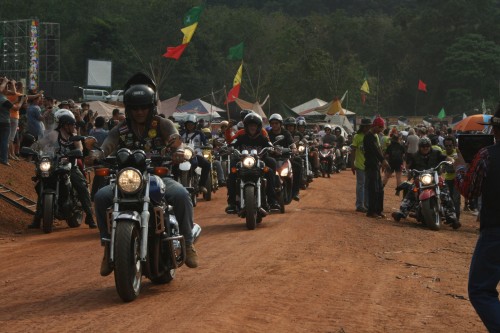 Getting There
Me and my team of four beautiful Thai ladies commissioned a friend of ours to drive us down to Silverlake in his van. Not sure if you've ever had the opportunity to ride in one of the Toyota Commuter vans that are popular in this part of the world, but they are better than taking a limo. Riding in plush leather seats with a sound system that costs more than my last vehicle makes you feel like a celebrity. The damn thing even had a nice LCD screen and a microphone to where you could bust out some karaoke to pass the time. The inside neon and LED lighting put a cool blue hue to the atmosphere of the interior.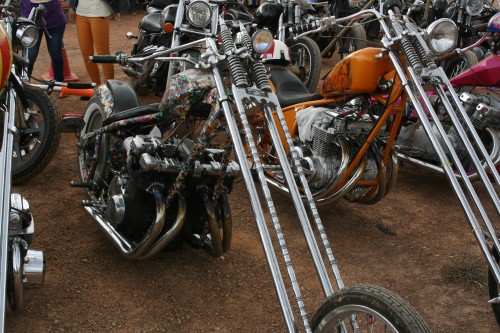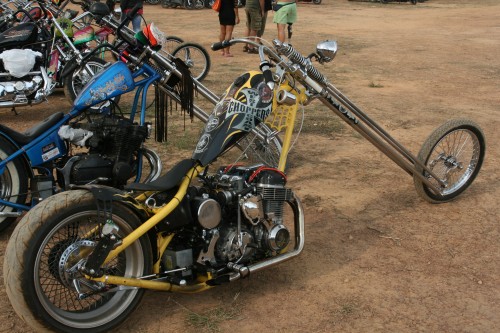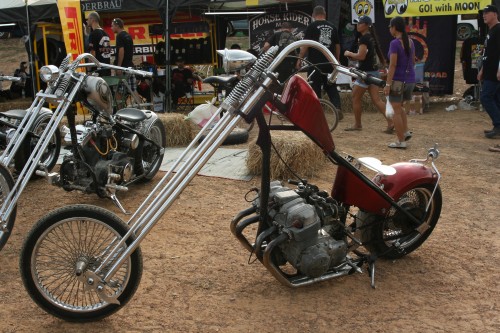 As we turned off of Sukhumvit Road and got closer to Silverlake, the trail of cars and motorcyles started to get dense. In order to control the traffic situation, the staff allowed motorcycles to proceed direct to the venue but detoured cars to the right. The detour took us on an over the river and through the woods trek to get to the field which served as the parking area. When we walked in from the parking lot, it was immediately apparent that the festival had an abstract and eclectic theme about it. It wasn't the typical biker rally you would envision in the States. If I had to describe it in a few words, I would say it was a combination of Sturgis 2013 and Woodstock 1969. In one direction you would see leather clad bikers flying their tattoos and colors. In another, you had peace signs, flower power, VW vans, and hippies. It was a mix of black leather and watercolors.
Food and Drink
As with any event in Thailand, there were numerous booths set up offering the whole range of street food. Several old VW vans served as bars with different shades of neon lighting and reggae music setting the tone. Tents were erected and scattered throughout the venue which reminded me of camping at a NASCAR race. The main stage was set up on a berm overlooking a large grassy area which allowed patrons to sit, drink, and enjoy the bands.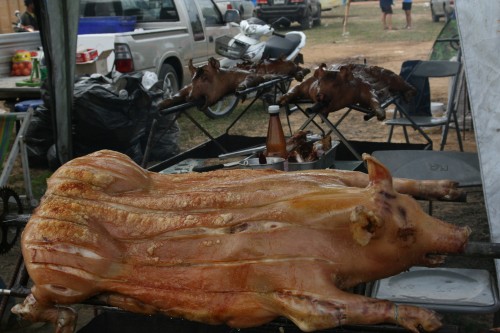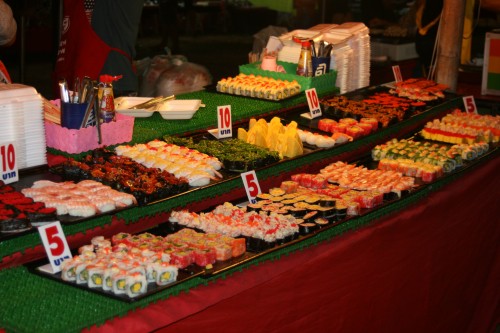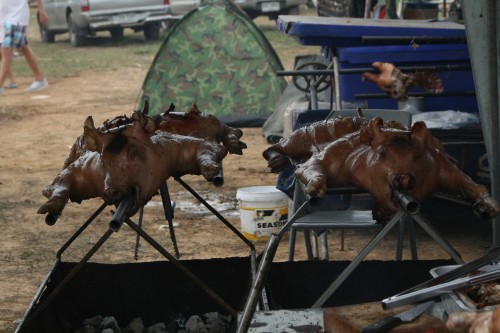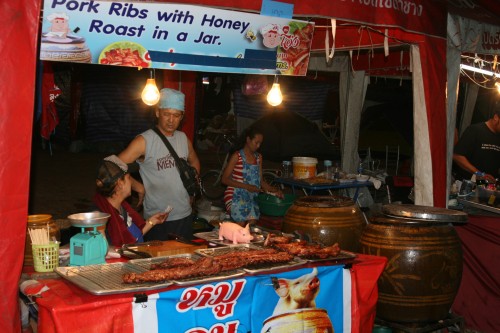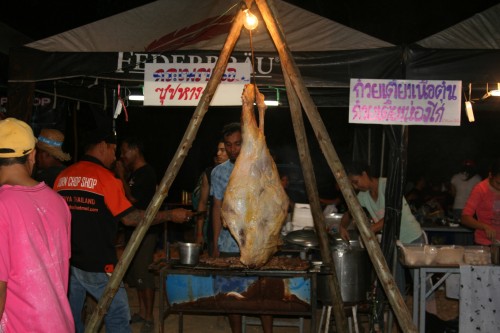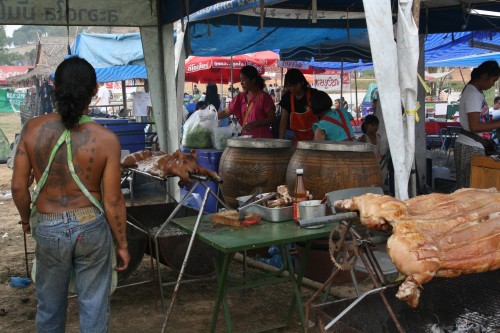 Maleejuanna
I'm not exactly sure how many bands performed on Friday night, but the music kept going with little pause. While snooping around, I learned that Carabao was not going to be performing as I had been told. Instead, the headline act was a band called Maleehuanna. Yes, it's pronounced pretty much the same as marijuana, but it's just spelled differently. Maleehuanna is a very famous and respected Thai band who I'd been wanting to see as well.
Pirates
I continued to browse and stumbled onto a pirate display. There, I ran into Captain Jack Sparrow. It wasn't the real Johnny Depp, but a near exact replica. The guy had the look, the costume, and the subtle mannerisms Captain Jack Sparrow is known for.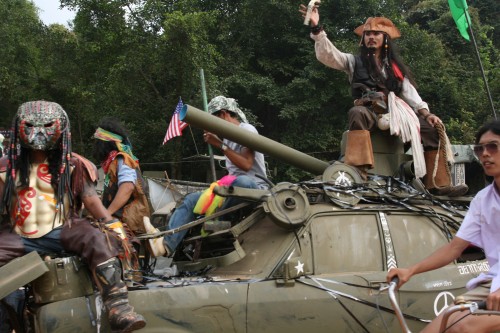 Jack Daniel's
Taking pictures, video, and talking to people made me thirsty. In order to re-hydrate and quench my thirst, I decided to grab a Jack and Coke from one of the VW bars. It ended up costing me 80 Thai baht, which is the equivalent of about $2.68 in U.S. dollars. It always amazes me how Jack Daniel's is embedded in so many cultures in so many places. Who would have thought that whiskey made in Lynchburg, Tennessee would make its way into almost every country on the globe. Now, I can't intelligently say that it's in every country, but it's been in every country I've traveled to. In some places it was only available on the black market, but nonetheless, it was still there. That iconic white on black Old No. 7 is like a slice of home. When I say home, I'm referring to the South in the U.S. No matter how lonely I sometimes find myself while traveling or living abroad, I am quickly comforted by that familiar taste of Jack Daniel's sour mash whiskey mixed with Coca-Cola and lime. Just the distinct smell alone conjures up old memories. I might as well be back at the distillery in Lynchburg going through the tour or drinking with my buddies at a country bar in Atlanta.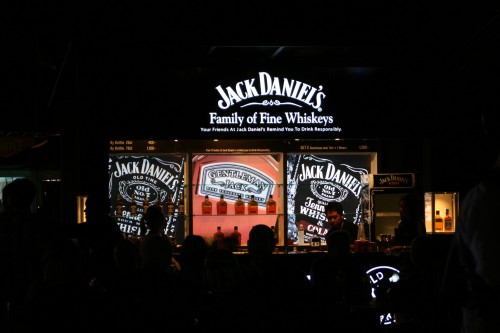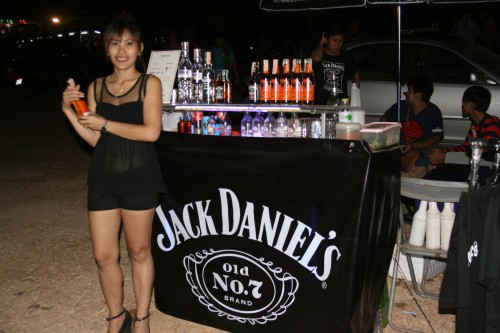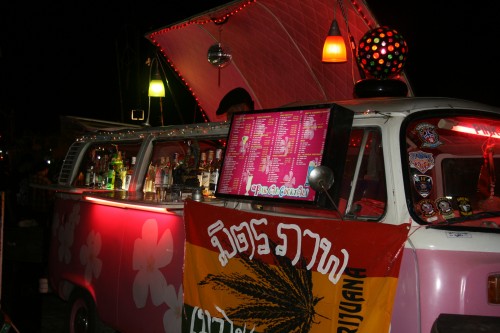 Closing Out Friday Night
After batteries went tits up on two cameras, it was time to do a bit of partying ourselves. We found a nice spot on the grassy area and staked a claim. Multiple beers were consumed and by the time Maleehuanna took the stage, I was less than sober. We did manage to get some more video throughout the latter part of the evening, though the footage might be a bit shaky. A reggae band closed out the night for the last holdouts not wanting the party to end. We were part of the holdout crowd, as usual.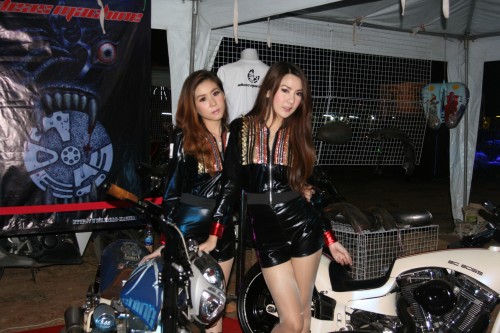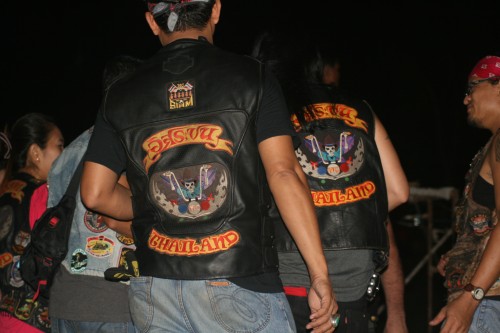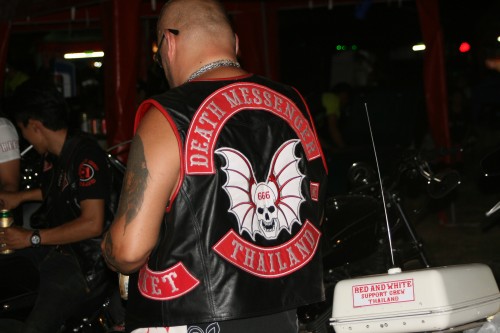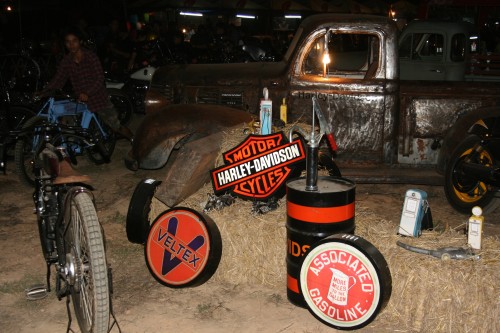 I poured myself into bed at around five in the morning, bound and determined to get up and cover Saturday's events as well.
Saturday
At noon, I was trying to get motivated and told myself it was time to saddle up. By two o'clock, I was rolling out on the motorbike. Yes, a scooter and not a Harley-Davidson. It may not be advisable to ride a scooter to Sturgis, but in Thailand motorbikes are the norm. It's the primary form of transportation for most people, including myself. There's no problem here mixing it up with some Hells Angels or Outlaws on the old Honda.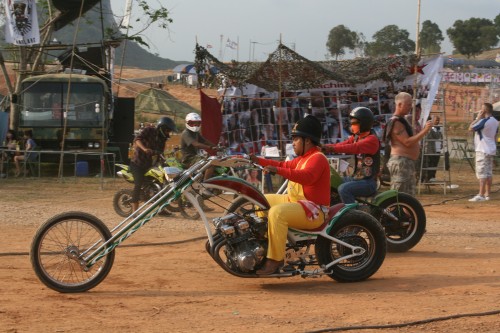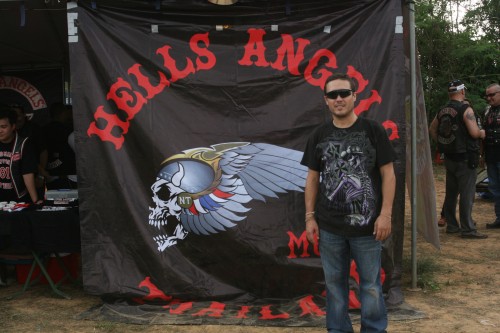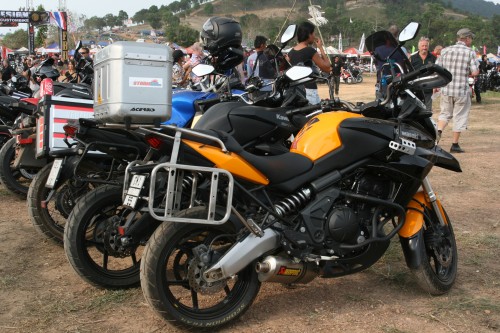 We engaged in Saturday's festivities which included an organized ride to Pattaya and back. However, I was just too hungover to stay for Saturday night's bands. It was a rookie mistake made on my part for when you have to mix partying with business. If you have to cover a two-day event, don't get smashed on the first night. Save the craziness for the second night. I can still party and hang with the younger crowd without fail. However, I can't recover like I used to. Sometimes you just have to know your limitations.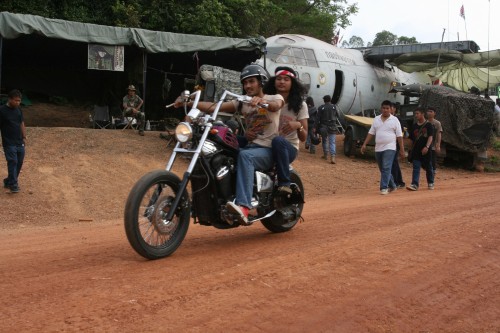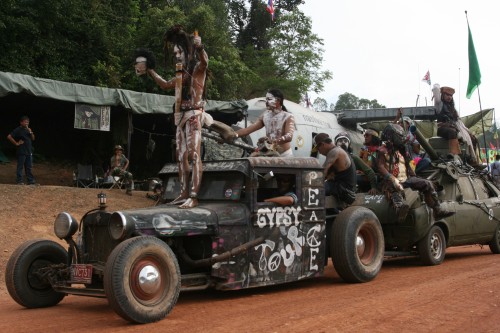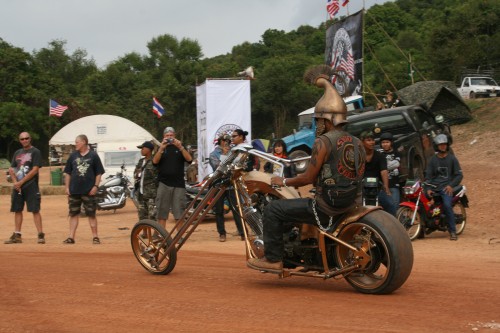 My Opinion of Pattaya Bike Week 2013?
In short, the 2013 Burapa Bike Week in Pattaya was a damn good time. It was free to park, free to get in, and the concerts were free. You just had to buy food and drink once you got there. How the hell can you beat that? I will definitely be hitting this event next year, which I'm sure will grow in size. I think it has the potential to grow into a Sturgis or Daytona within the next few years.
Best Way to Book a Room in Pattaya
The best way to book a room in Pattaya and get the lowest price is through Agoda. This is the only booking site I use here in Southeast Asia and highly recommend it. Try it out and see for yourself.