Stars N Bars
First of all, this is a really cool place and I highly recommend it. Stars N Bars is located at Yas Marina in Abu Dhabi. It's an American-style sports bar.
Here are the bullet points up front:
Great hamburgers
Plenty of TVs to watch sporting events
Live Music
Views of Yas Marina
Cool atmosphere
Pool table
Gaming area for the kids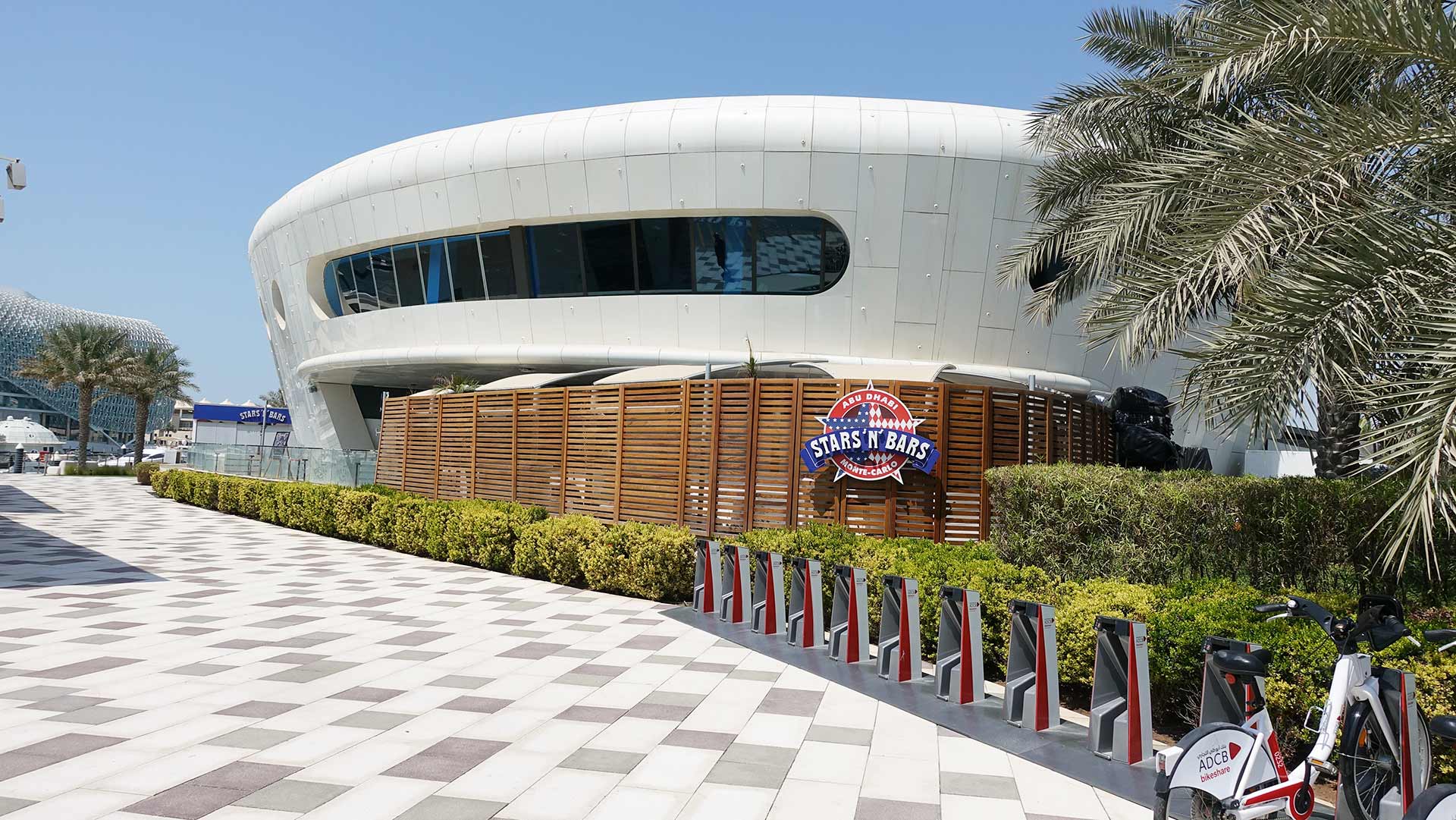 The Food
The hamburgers are good. You get a thick piece of meat that tastes just like a burger in the U.S. If you've traveled the world like I have, you know that hamburger meat doesn't always taste the same. The burgers at Stars N Bars taste familiar. Bite down into one and you'll understand what I'm talking about.
I love eating local food in whatever country I'm in. I enjoy experiencing new dishes and flavors. However, at an American-style sports bar, I'm expecting a taste of Americana. Stars N Bars pulls it off well.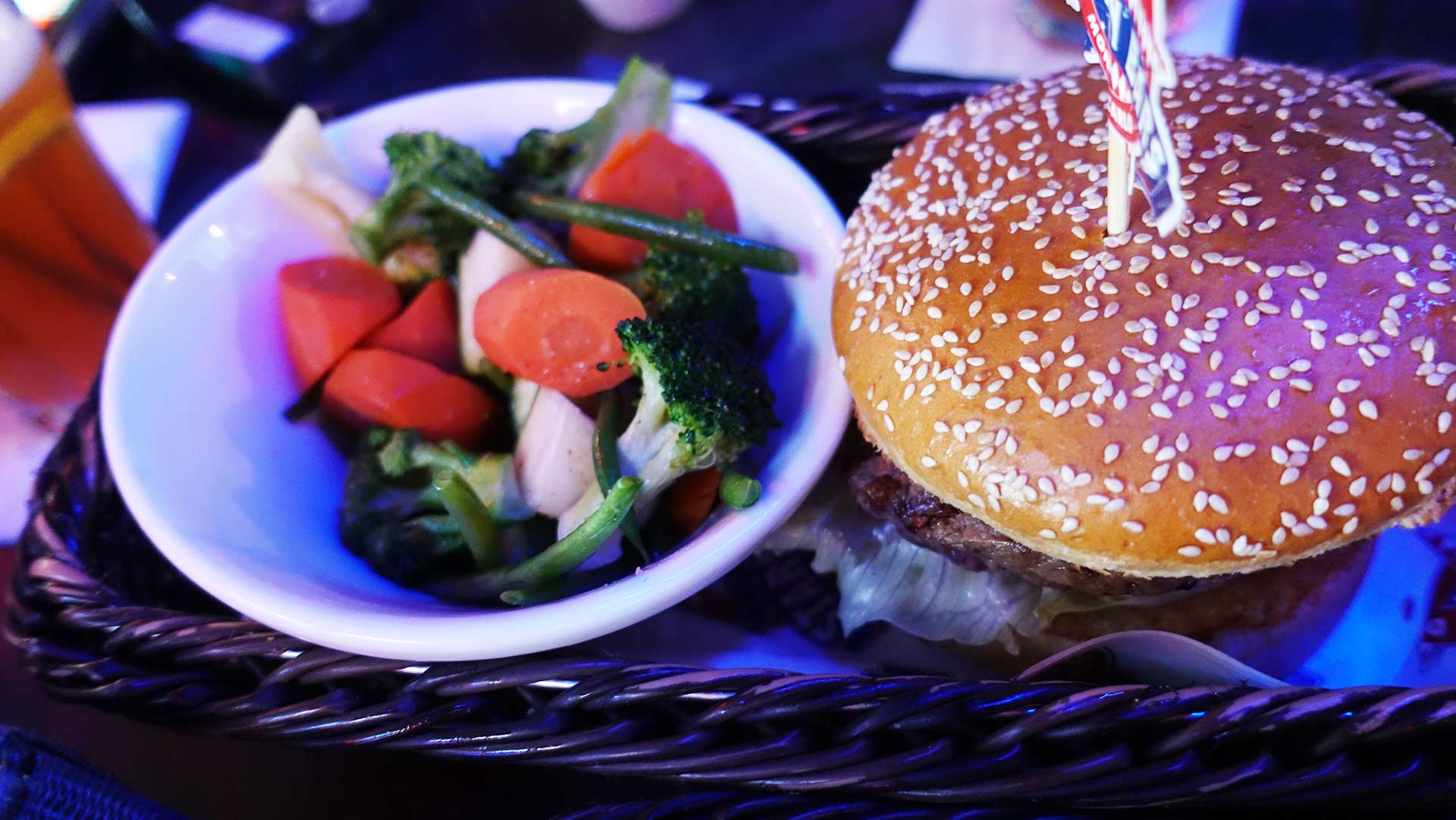 I went with the Bacon Cheese Burger and Steak Fries. Remember that since Abu Dhabi is a Muslim country, the bacon is made from beef and not pork. It was still pretty good. I enjoyed the steak fries, too.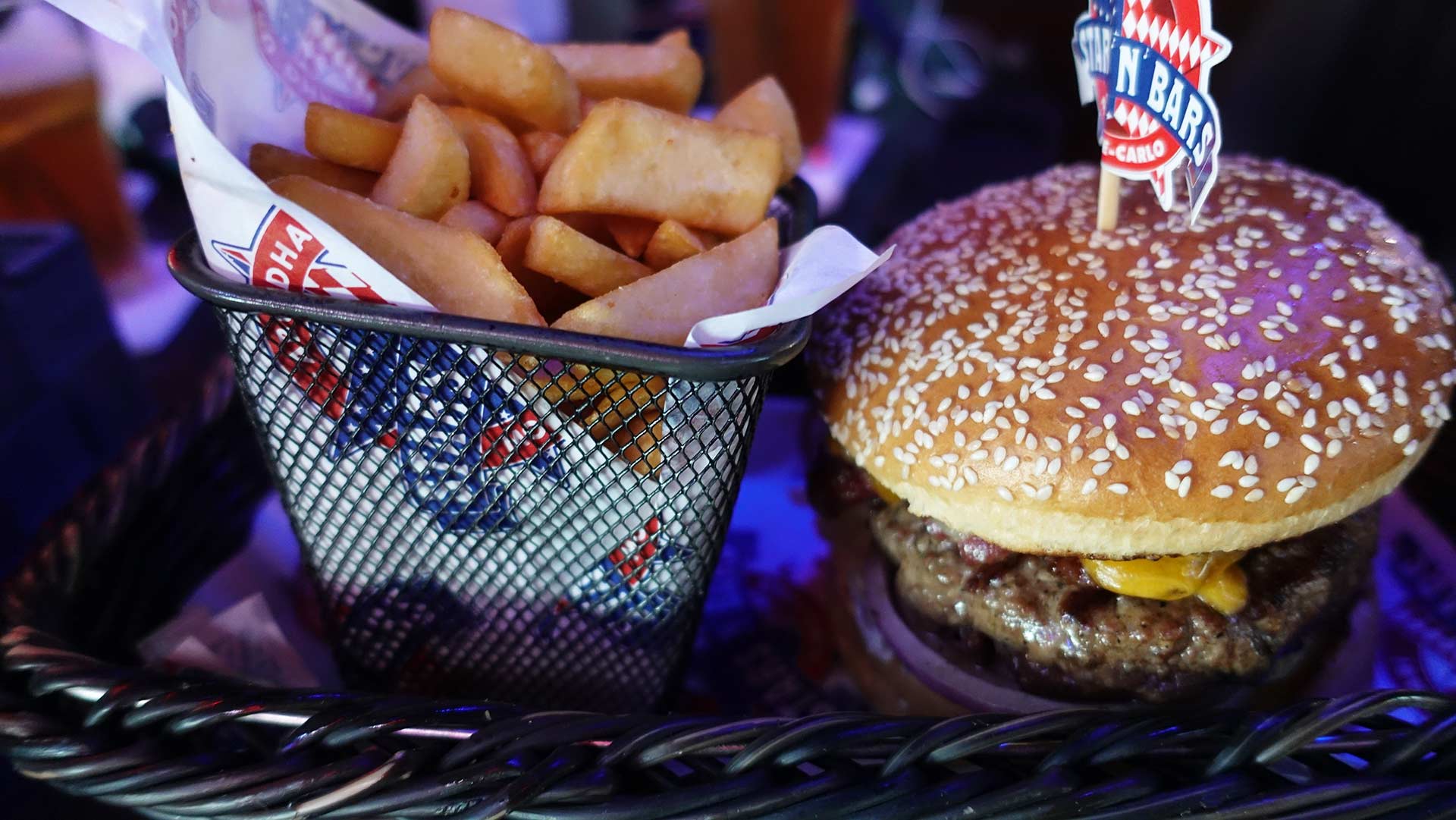 My buddy had the South West Burger and Cole Slaw. This turned out to be the best of the three burgers in my opinion. It has a bit of spice to it due to the chili peppers but not so much to where it makes you cry. The side of cole slaw came in a decent-sized bowl. It's bigger than the side of cole slaw you're used to getting at KFC. The cole slaw won the award for the best side order at our table.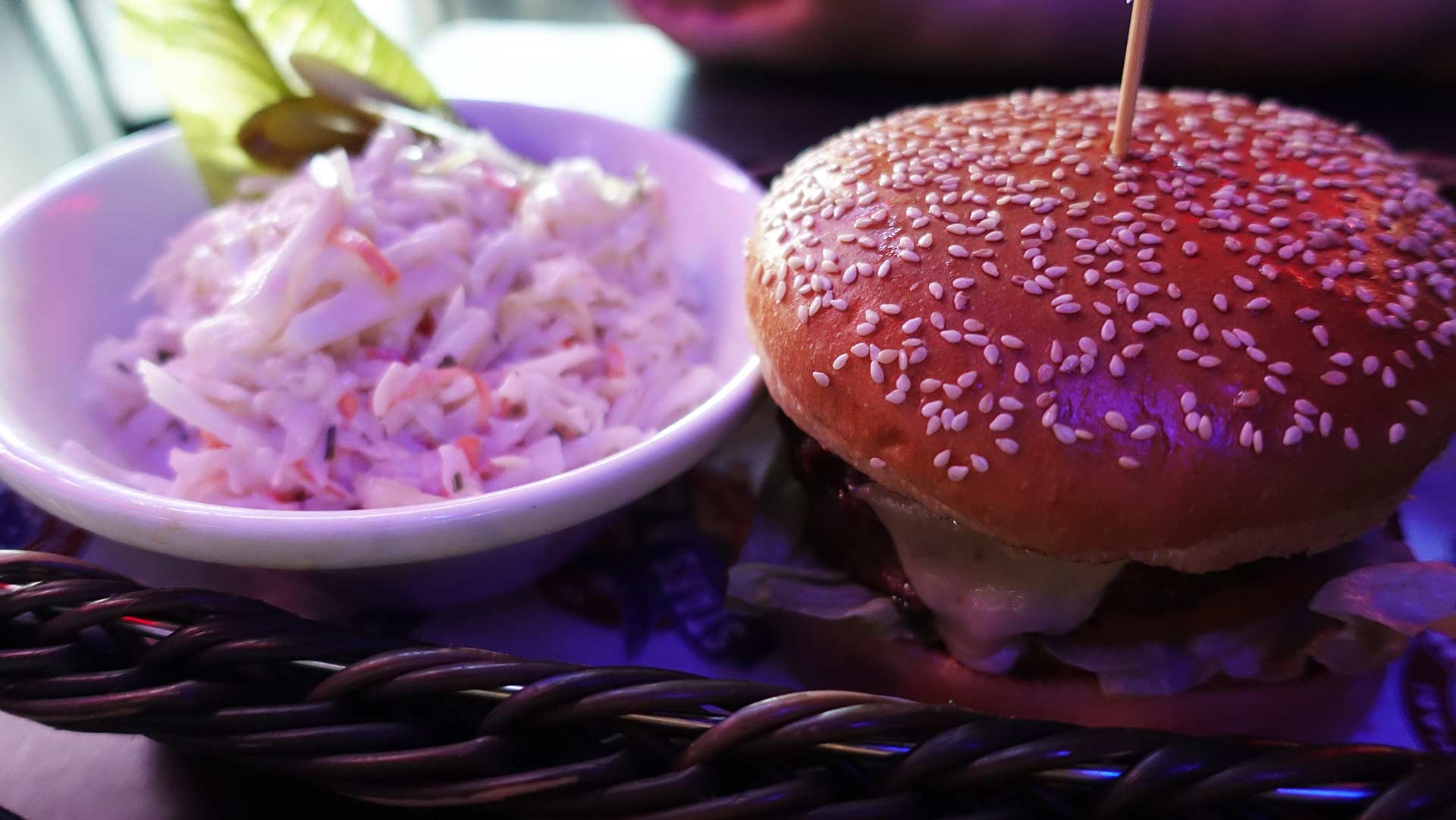 Recommended Dish = South West Burger & Cole Slaw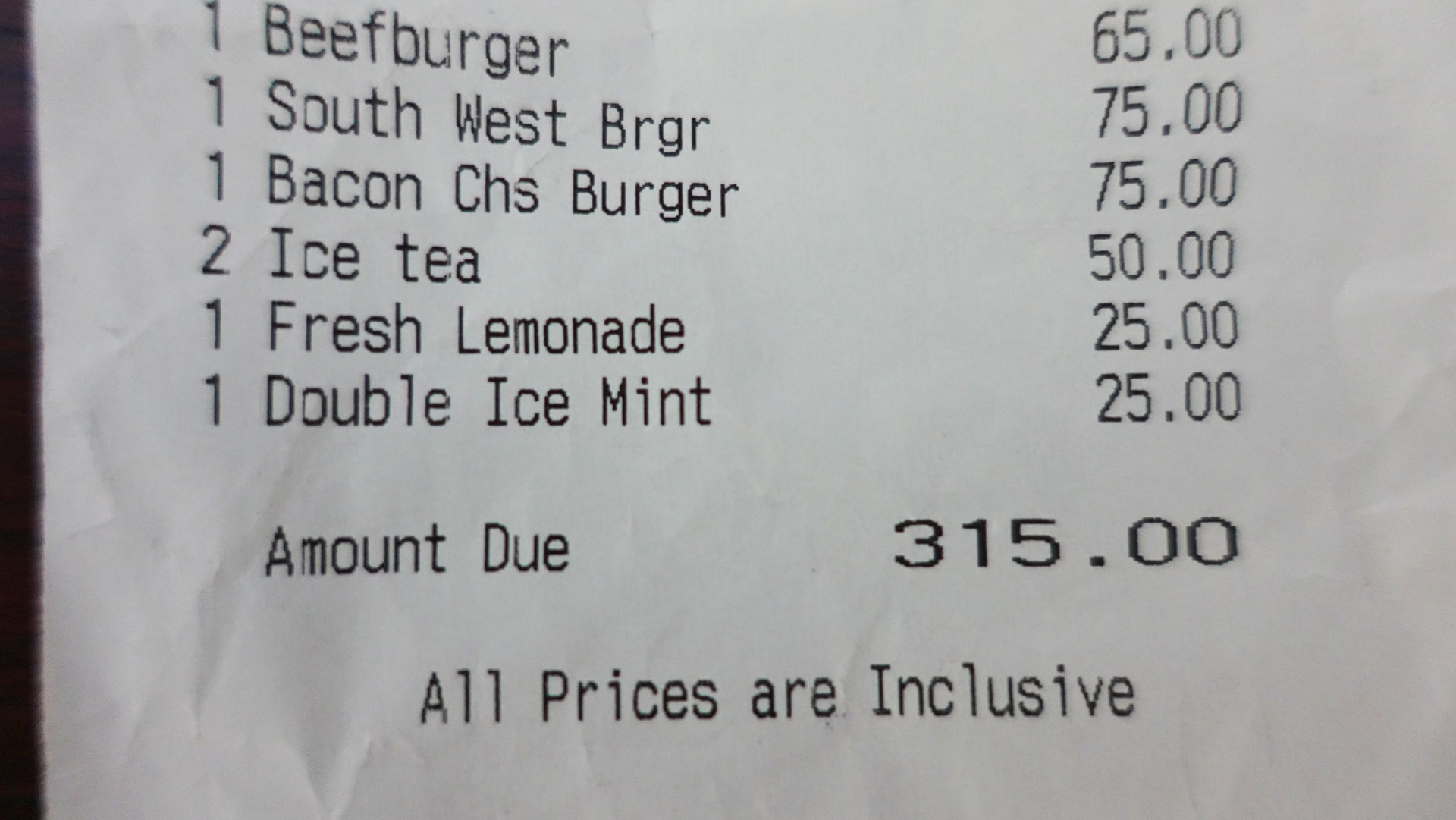 Our total bill for three people was 315 AED or $85.76 USD.
The Atmosphere
The place has a plethora of TVs around the central bar area. If you're looking for a good spot to watch a game or UFC fight, this is the place.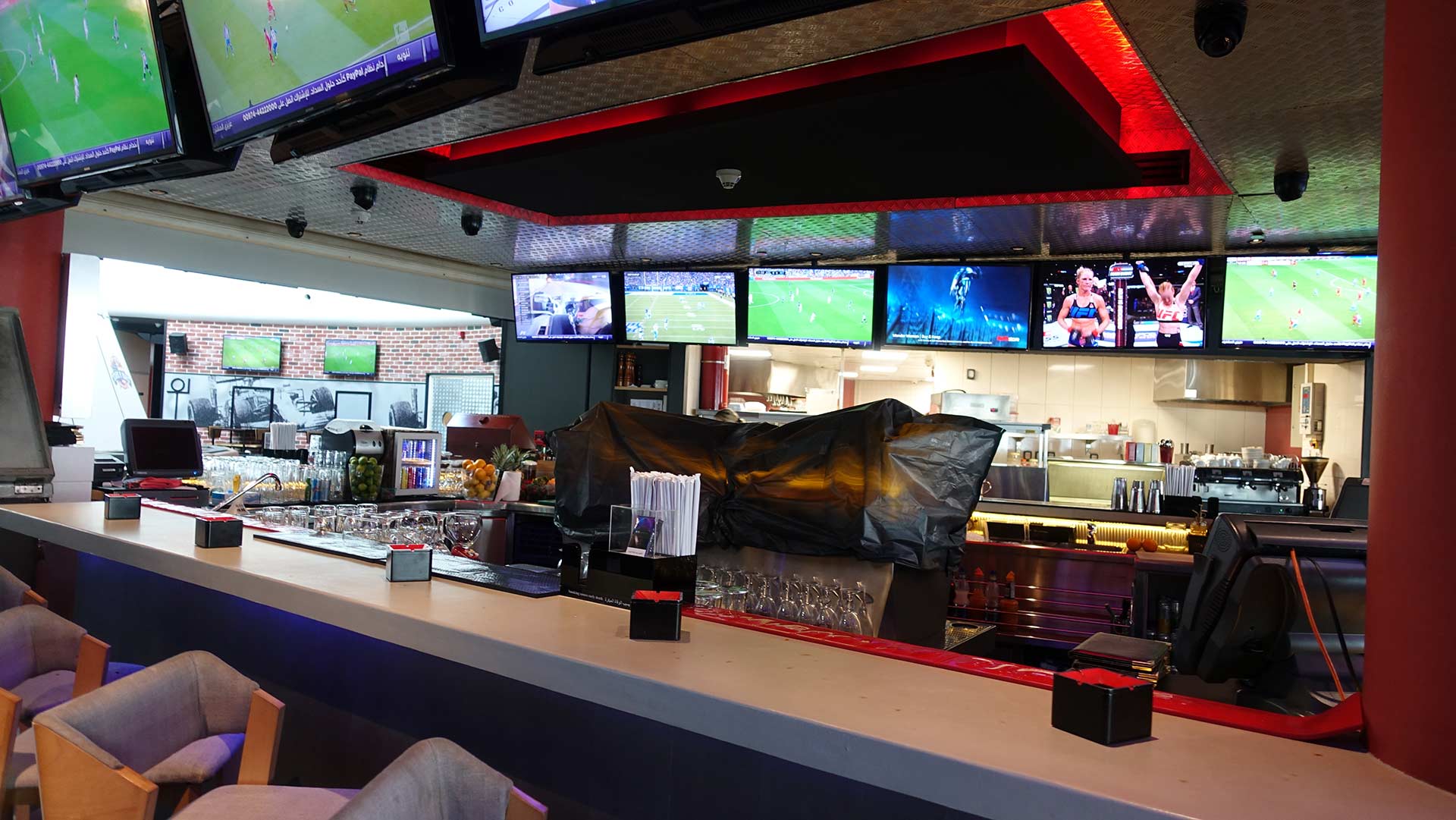 The interior is pretty cool and I recommend you try to snag a booth that has the racing seats. Those damn seats are so comfortable that I could sit there all day and drink beer. It's definitely a much better experience than sitting at the small tables.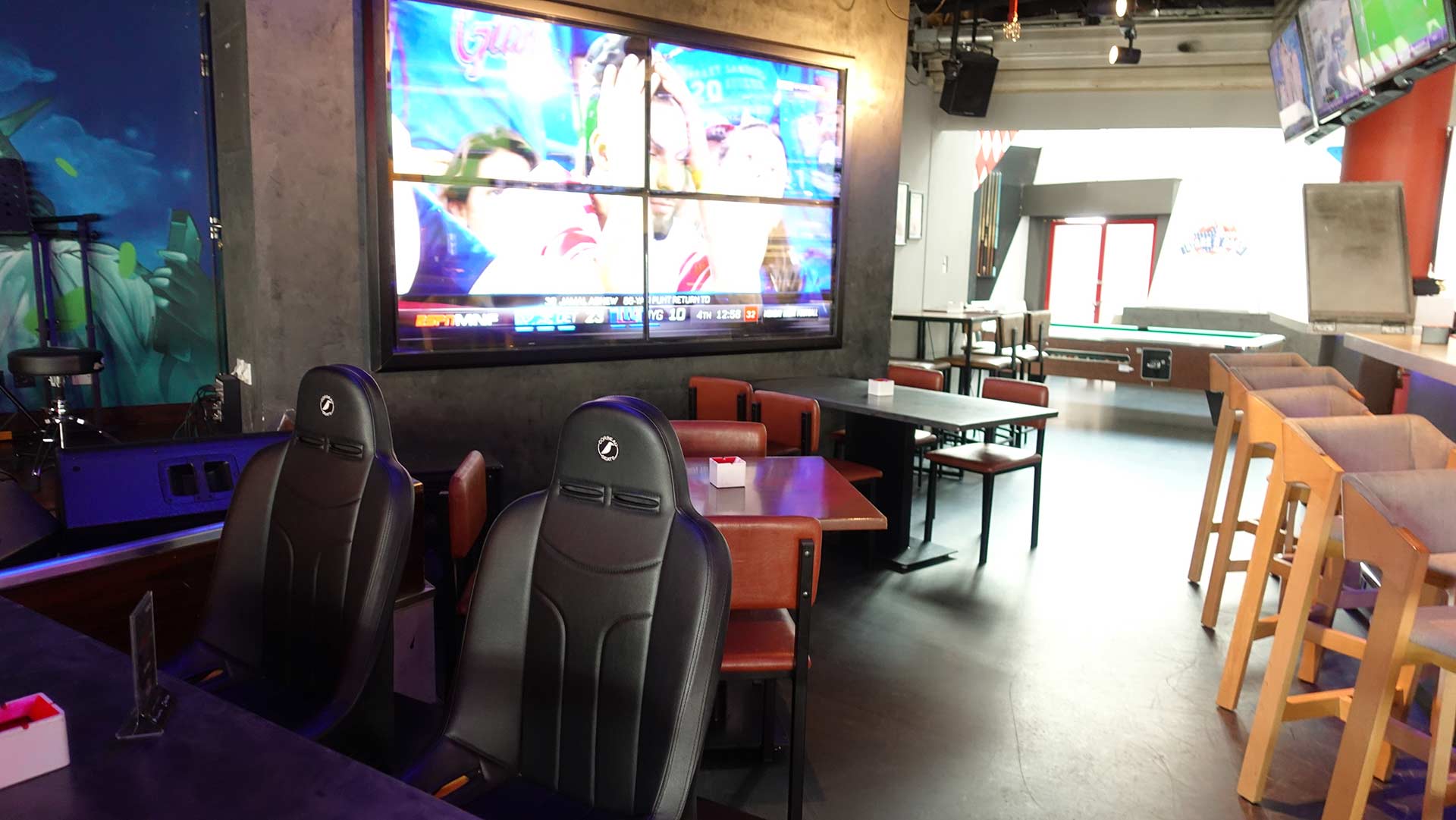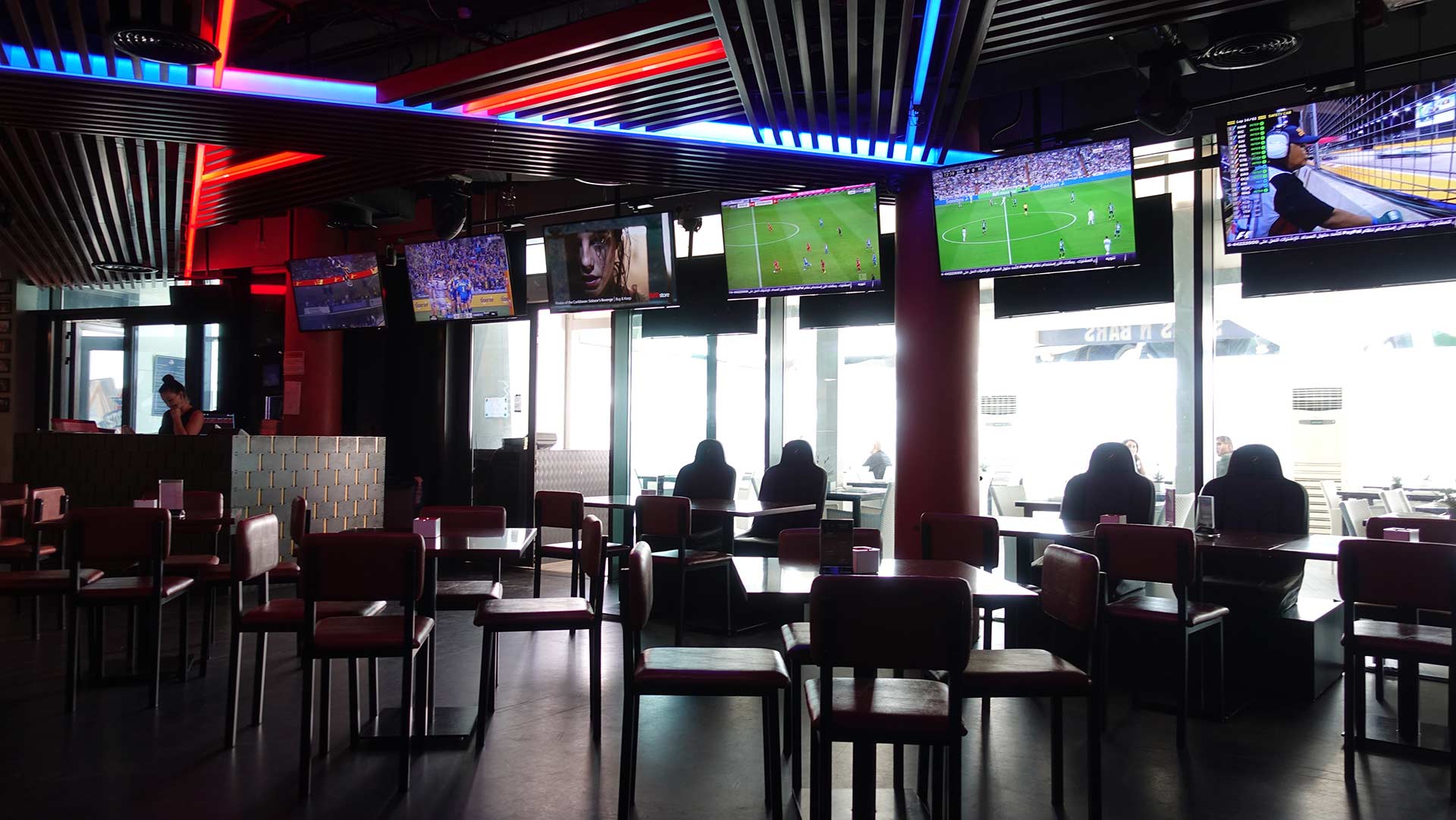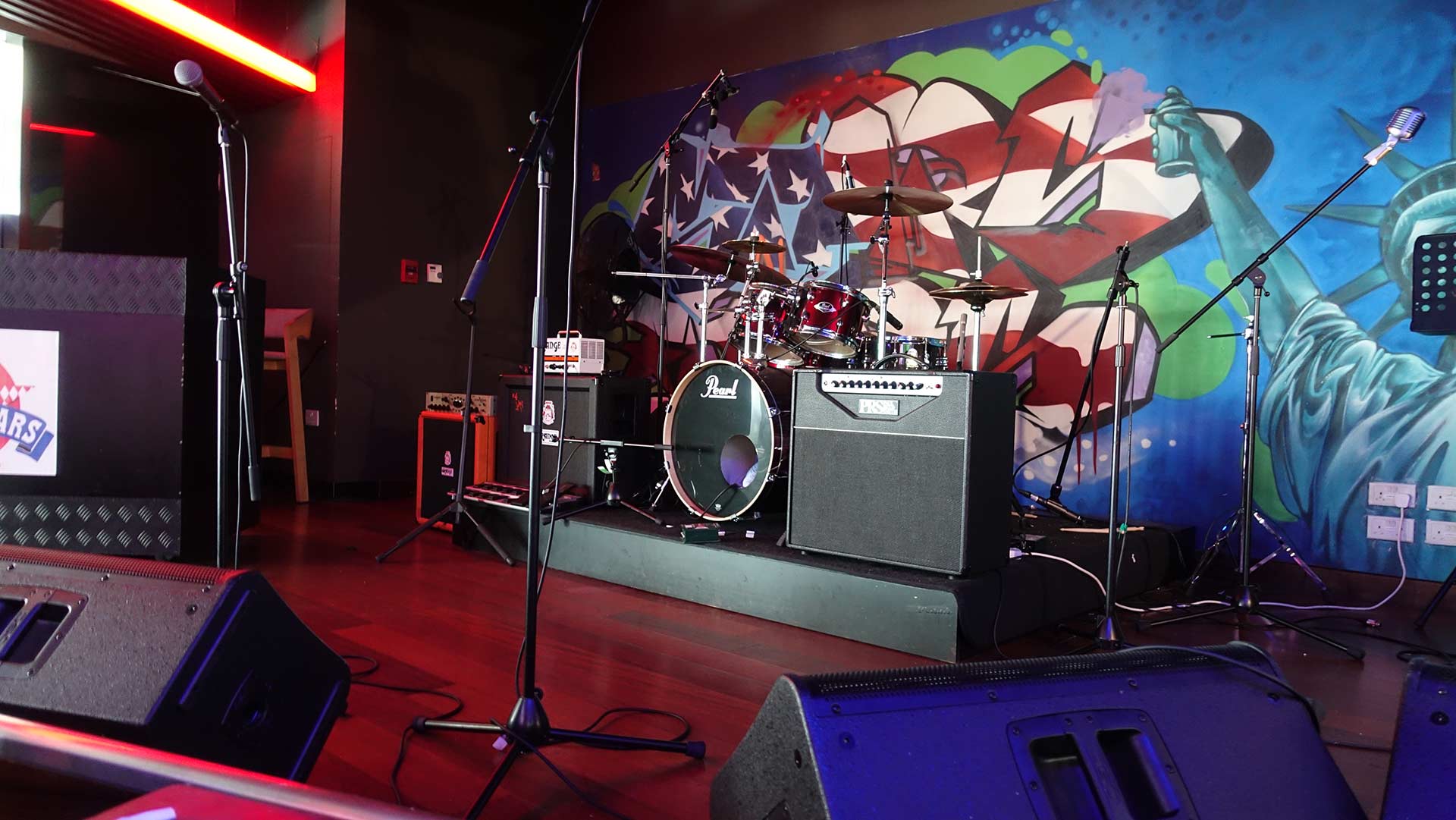 The Menu at Stars N Bars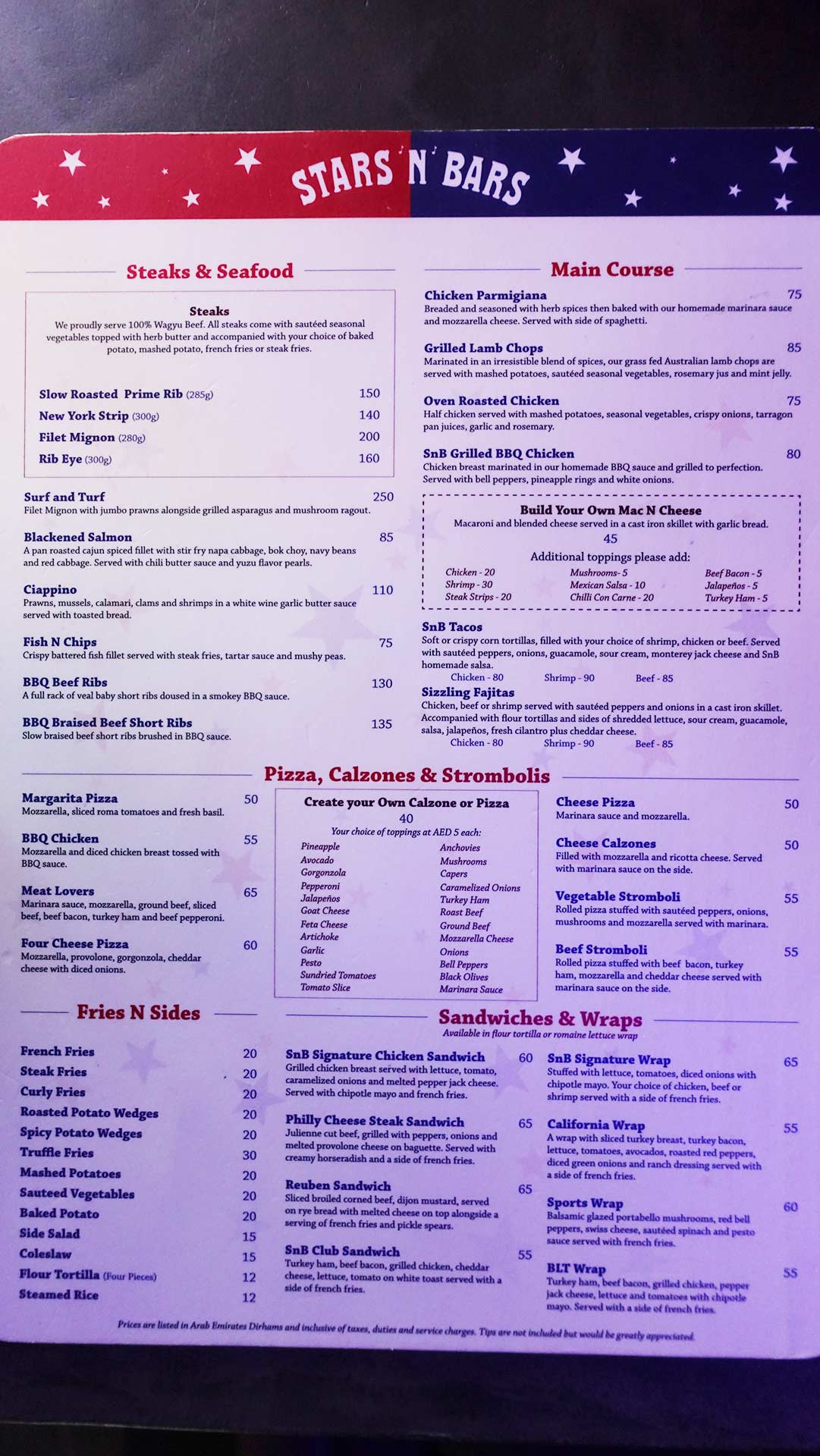 The Setting
Stars N Bars is located right on Yas Marina. If you sit in the front dining area you'll be able to enjoy a nice view of the water.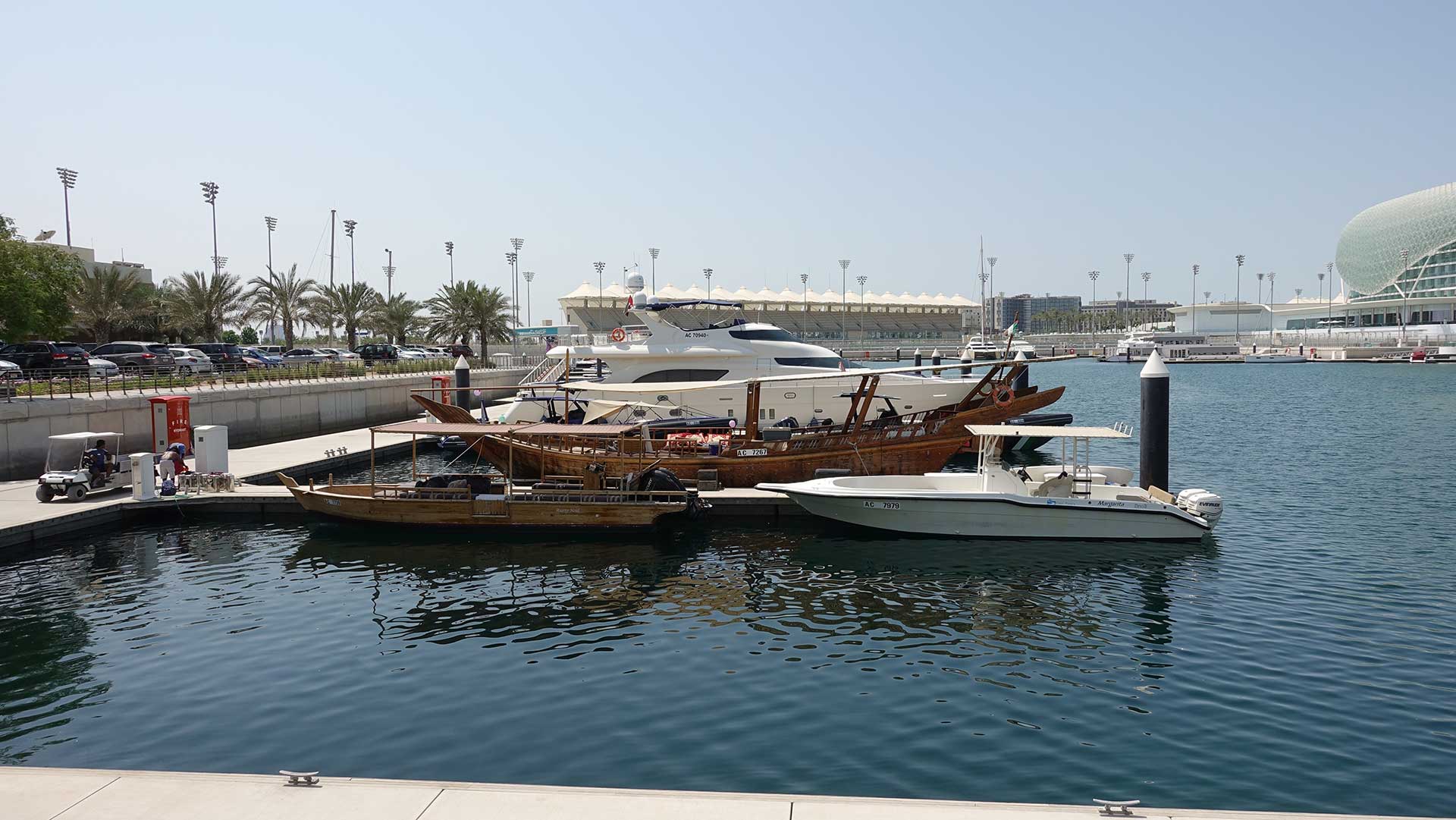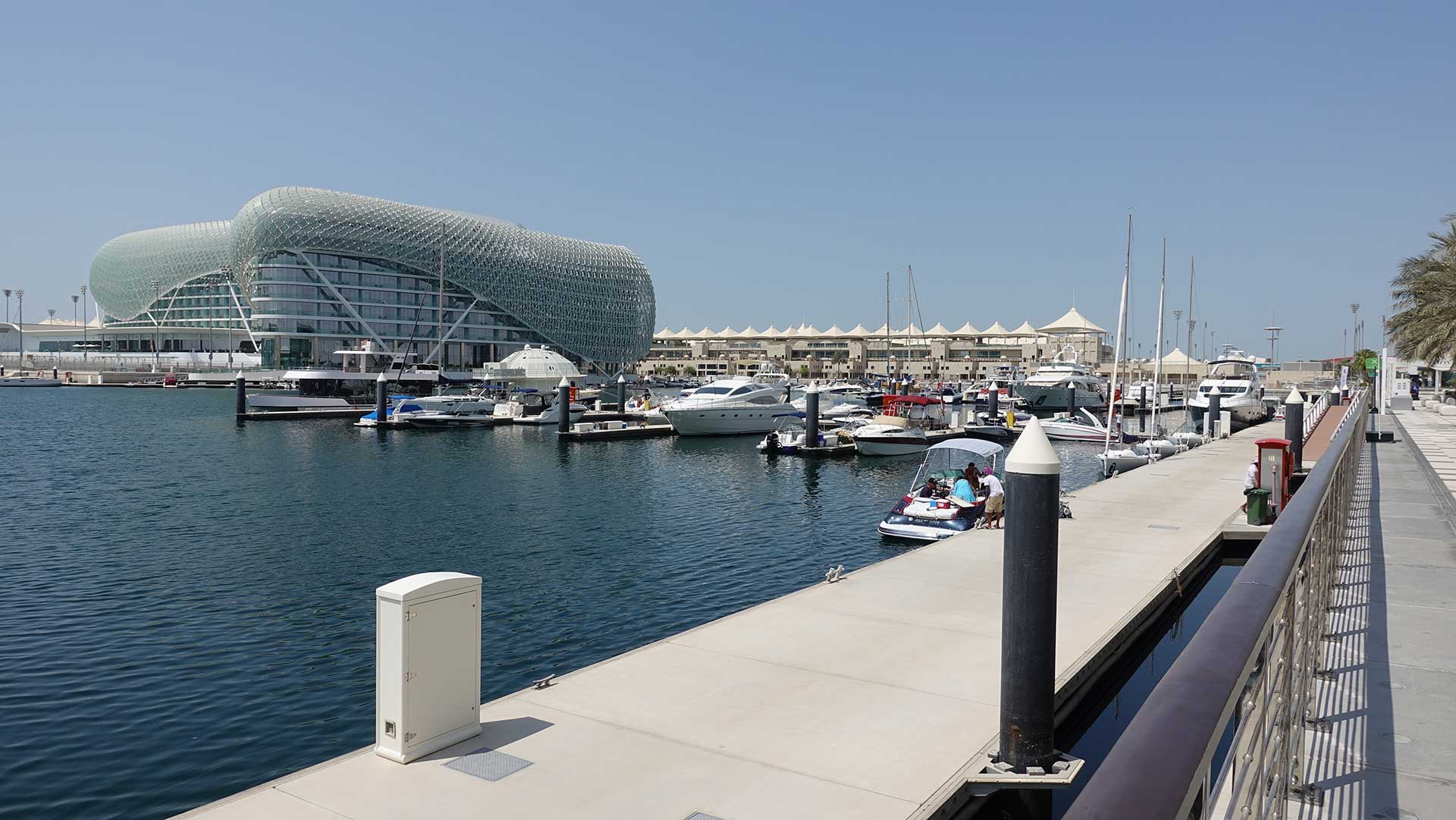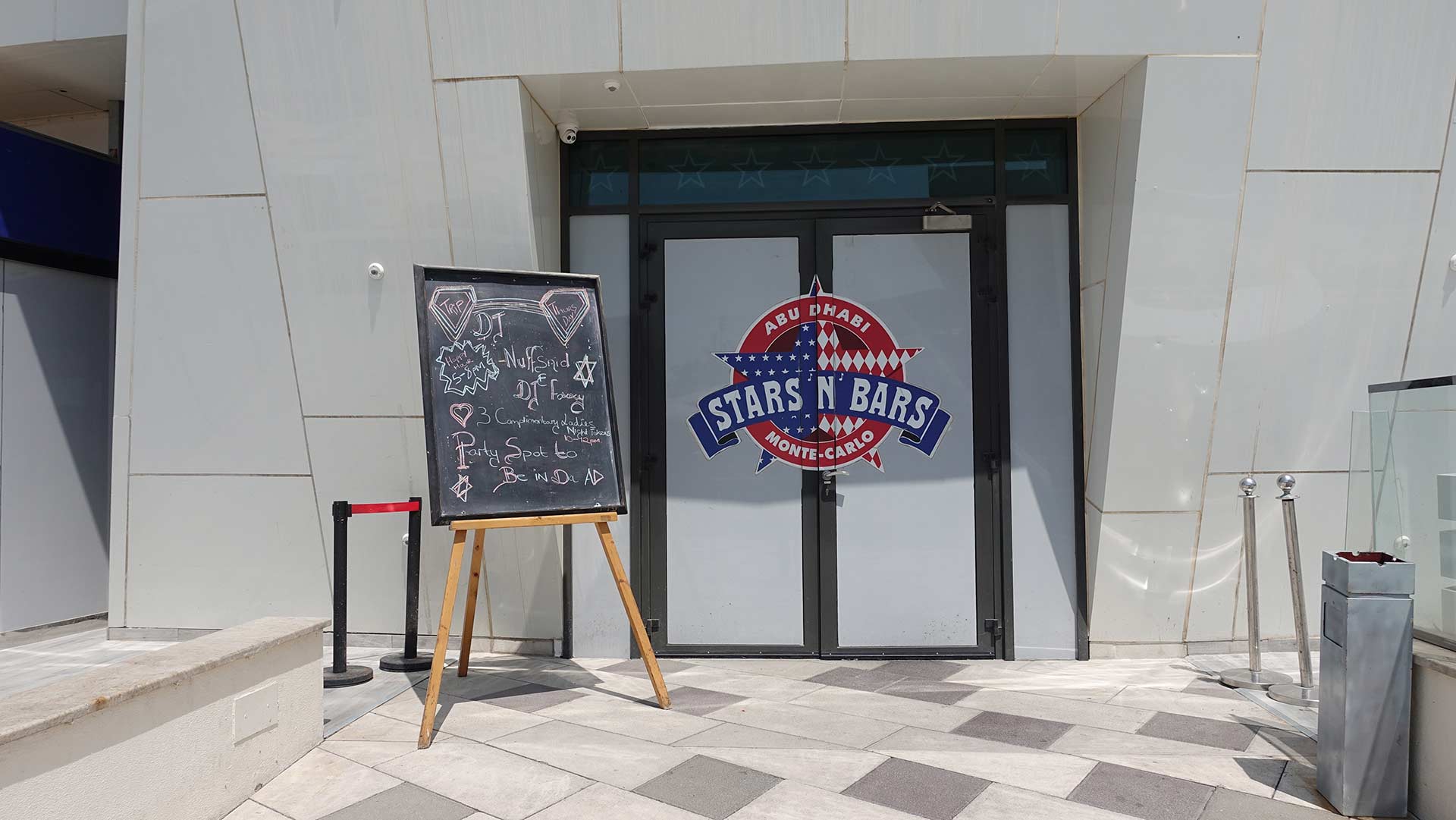 The Conclusion?
I like the place. If you're in Abu Dhabi, make sure you stop by. Go shopping at Yas Mall during the day and then hit Stars N Bars afterward.