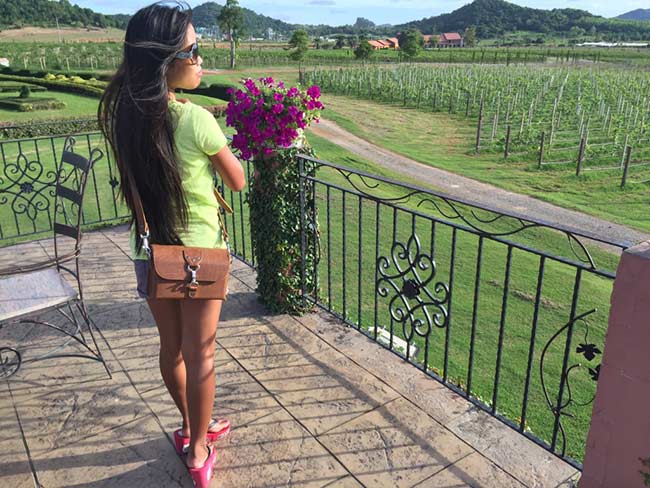 You will be pleasantly surprised at how nice, sweet, and caring Filipino women can be.
Now, all women, in every culture, have their share of problems and issues that cause a man trouble and heartache. I'm not saying that girls in the Philippines are perfect. But, girls in the West are obviously the absolute worst.
You Have to Travel
Get away from your home country and come to the Philippines. You'll already be in a much better dating situation the minute your feet touch the ground here. In the West, the odds are always in the woman's favor. In the Philippines, the odds are stacked in the foreign guy's favor.
There are millions of beautiful girls here who would love to have a foreign husband. If you go to a bar in the West, you and your buddies will be fighting over who gets to buy the one fat girl a drink. In the Philippines, there are plenty of girls who will be fighting over who gets to talk to you.
Don't believe me? Put a profile on FilipinoCupid. You will have thirty emails within an hour from some of the hottest chicks you've ever seen. Don't take my word for it. See for yourself, my friend.
You're Not Too Old to Date
Most Filipino girls don't care about how old you are. Age is not really a big factor to them. It's very typical for a twenty-five-year-old Filipino girl to be married to a fifty-five-year-old foreign guy. That's the norm and no one thinks any different.
In the West, it's damn-near impossible for a guy over forty years of age to find a decent girl. In the Philippines, you don't have to apologize because you're an "old" man. The girls don't care, so why should you?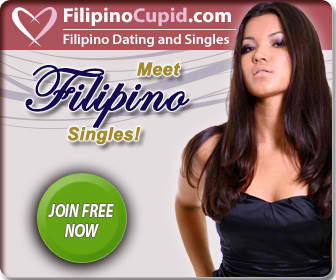 If you are over fifty, your option in the West has basically been narrowed down to dating a grandmother, sitting on the porch in a rocking chair, and just waiting to die. Wouldn't you rather be dating a hot, beautiful girl in her twenties and going out dancing every night? Life is short. Start living it.
Can Filipinas Cook?
Filipino girls love to cook. Most know their way around the kitchen. They've been helping their mothers cook for a big family their entire lives. They won't complain about having to cook for you. You won't have to worry about a Filipina telling you to do the dishes, either.
You'll end up gaining weight because of the good food.
You're probably accustomed to frozen & microwaveable junk served up by your lazy ex-wife. No more of that shit.
What About Sex?
That's the main thing you want to know about, right?
Listen, there's no need to get graphic on this topic. I want this article to be tasteful, yet jagged and to the point at the same time.
If you've been married to a woman in the West, you have probably been getting laid once a month if you're lucky. You're used to having to take your wife out to dinner and get her drunk on expensive wine. Then, maybe you get five minutes of her precious time in the bed before she sobers up and starts barking orders.
You've listened to her complain for years about headaches, that time of the month, etc. You know, all the bullshit excuses that Western women use to keep you out of their panties. That's the norm in the West. Reject that as being normal in your life—immediately.
Fuck that. Life is too short not to get laid every day.
Filipino girls (Asian girls as a whole) are very different when it comes to sex. They don't look at it like they are doing you a favor. It's more of a mutual, implied act that's just part of taking care of their man. So, in brief, if you have a Filipino wife, you're getting laid every day. Enough said.
The Issue of Kids
Filipino girls love children. If you're interested in having kids, there's no problem in that department, trust me. If you already have kids from your previous marriage, that's not an issue for them, either.
Filipinos are big on family unity. A Filipino girl is not going to look at you negatively because you have four kids with your American wife. There's no need for you to lie and tell them that you've never had children. Just be honest.
More Reading
Make sure you read all the articles in this series on How to Date a Filipina so you know what to expect!
Then, come to the Philippines, meet a nice girl, and enjoy the hell out of your life.