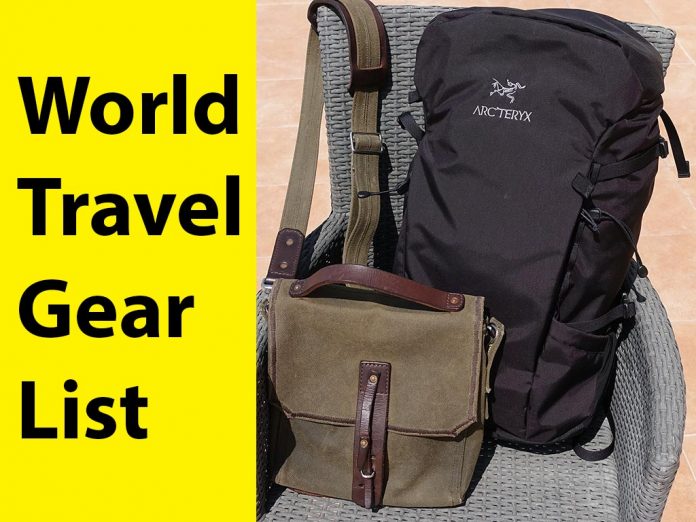 My World Travel Gear
I'm constantly upgrading my world travel gear in the never-ending search for the perfect setup.
The gear you travel with can either make or break a trip. My philosophy is to always travel fast and light. You may have to break this principle to accomplish your objectives but it should be what you aim for. I'm currently carrying a total of 14.175 kilos / 31.250 pounds of gear. My goal is to get the total weight down to 10 kilos.
These three tables help me stay minimal and organized. I update the tables before and after any adventure so I can use this page as a packing list. Hopefully it will give you some ideas about your pack plan.
What's in my Satchel?
What's in my Backpack?
What Do I Wear While Traveling?
I weighed each of the items on a digital scale so I could get an accurate number. I realized that the weight listed on a manufacturer's website is never spot on. With the true weight on these tables I can now see how the grams add up to extra pounds.
To be honest, I'm not sure why I'm carrying this much weight. I'm already eyeing two of my favorite pieces of gear for the chopping block. The Indiana Gear Bag and my Manfrotto Compact Light Tripod add 2.245 kilos / 4.949 pounds to the total. That's significant. The problem is that they're the two pieces of gear I'm not prepared to part ways with. It's a dilemma.