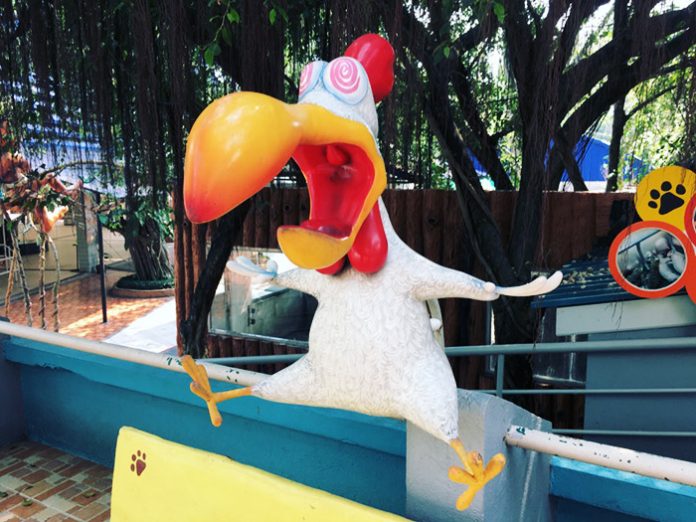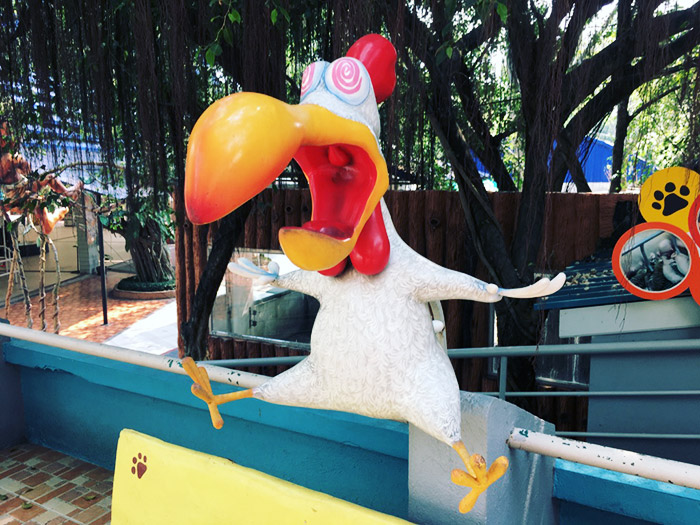 Thinking about starting a travel blog? Cool.
At some point, you'll have to choose a hosting company for your WordPress site.
Which Hosting Company is the Best?
The answer is InMotion Hosting.
I've been using InMotion for over two years now and highly recommend them.
What is Hosting?
The files that make up your website have to live somewhere. That somewhere is usually on a server in a hosting company's data center. The server is always on and stands ready to provide your website to a browser. Hosting is one of the elements you need in order to make your website work.
You can waste your time researching hosting companies to see which one is the best, the fastest, the cheapest, has the best support, etc., or, you can listen to someone who has already done the work for you.
Trust me, I've read a couple hundred blog posts on hosting. I came to the conclusion that the majority of the articles were not credible. They were just sales pitches. Why? Because the webmaster was pushing the hosting company that paid the most in affiliate commission and not giving an objective review. How can you recommend company X when your site is hosted with company Y? That's pure hypocrisy.
Let me be up front about a few things so this article doesn't sound like a sales pitch as well. First, this site is hosted with InMotion and I'm also enrolled as an Inmotion Affiliate. That means if you sign up for InMotion Hosting through any of my links, I'll make a commission. I'm not trying to hide that fact.
Second, I was a dedicated GoDaddy customer for several years until discovering InMotion. I was very hesitant about making the switch.
Anyway, I wanted to get serious about blogging and felt it was time to step it up a notch. No more playing around. I needed to re-build the blog from the ground up. After all the research had been done, I said goodbye to GoDaddy. I chose InMotion Hosting. Their servers are equipped with SSDs (solid-state drives).
InMotion Uses Solid-State Drives
From InMotion's website:
"HDDs have two things working against it when it comes to data retrieval. The first is the rotational latency of the disk. The second is the seek time that it takes for the read/write head to find the data on the disk. SSDs have neither of these problems…hard disk drives take about 20 times longer to access data during periods of heavy I/O requests."
That's technical talk for: SSDs are FASTER than HDDs.
Support Support Support
No matter which hosting company you ultimately decide to go with, you'd better do a little experiment first. Dial their number and try to get a support person on the line. See how long it takes you to get connected.
Dial the number at two in the morning and see if you get the same results.
Once you do get a person on the line, tell them you're having a problem with your WordPress site and need some assistance. If they start by telling you they can't offer support for a third-party application, hang up the phone.
If they don't offer telephone support at all, do not use them! If you can't find their telephone number on their website, pick someone else!
If you have to pay extra for support, run!
To me, support should be the number-one factor you consider over all others if you are new to WordPress. InMotion's support has been great so far. Not perfect, but great, and easily accessible.
InMotion support has a chat feature that's wonderful. Every time I use it, someone is on the hook in about one minute. You can't ask for anything better.
Which Hosting Plan Do You Need?
If you are just now starting your blog, you only need a basic hosting plan on a shared server. InMotion offers shared hosting starting at $5.99 per month on solid-state drives! If the blog takes off and starts getting a ton of traffic, you can upgrade to a VPS to handle the load.
Slow hosting means slow editing. Every time you add some content and want to preview it before it's published, you will find yourself waiting for the page to load, just like your readers. A website running on SSD's means a faster back end as well. You can get your work done with less frustration.
My Advice?
Don't spend too much time trying to figure out which hosting company to go with. Spend your time on generating content for the site.
Content makes money!
Pick a hosting company, launch your site, and get after it. If you don't want to take my advice and go with InMotion, you can also check out:
I can't give you any feedback on bluehost or WP Engine because I've never used them. However, most people I know use one of the three hosting companies I've discussed in this article.
*Be sure to check out my article on the Best WordPress Theme.