How to Get to Pattaya from Suvarnabhumi Airport
Here are the quick directions up front:
At Suvarnabhumi Airport, go down to Level 1 (Public Transportation)
Look for Exit Door 8
Buy a Bus Ticket for 120 Baht at the blue ticket counter next to Exit Door 8 – Roong Reuang Coach Co., LTD.
Arrival at Suvarnabhumi Airport
When you exit the baggage claim area, you will be on level 2.
This is the arrivals level.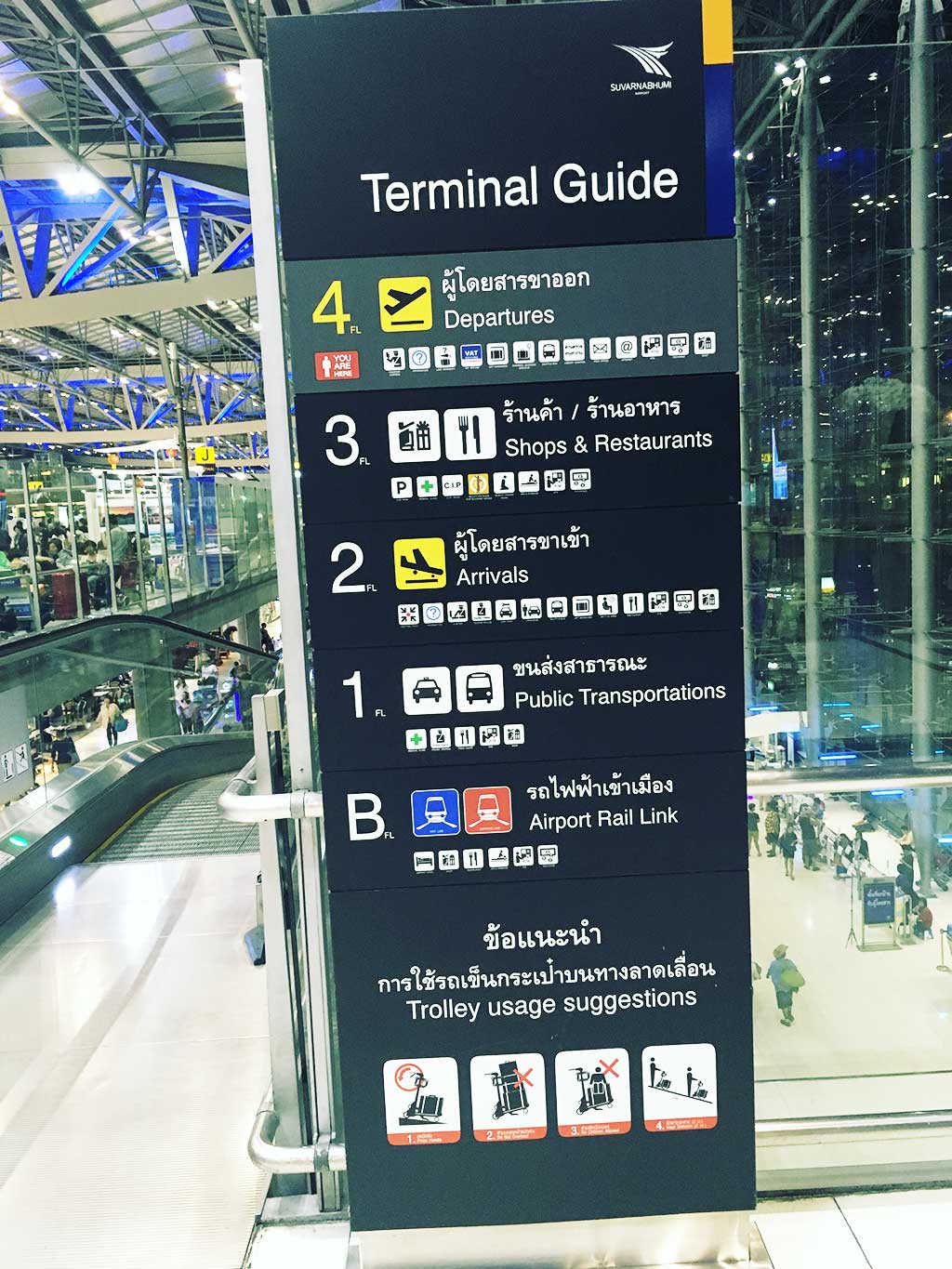 You need to go down one floor to level 1.
There are numbers written in yellow/gold above the exit doors. You need to keep going to the left until you come to door 8 near the food court.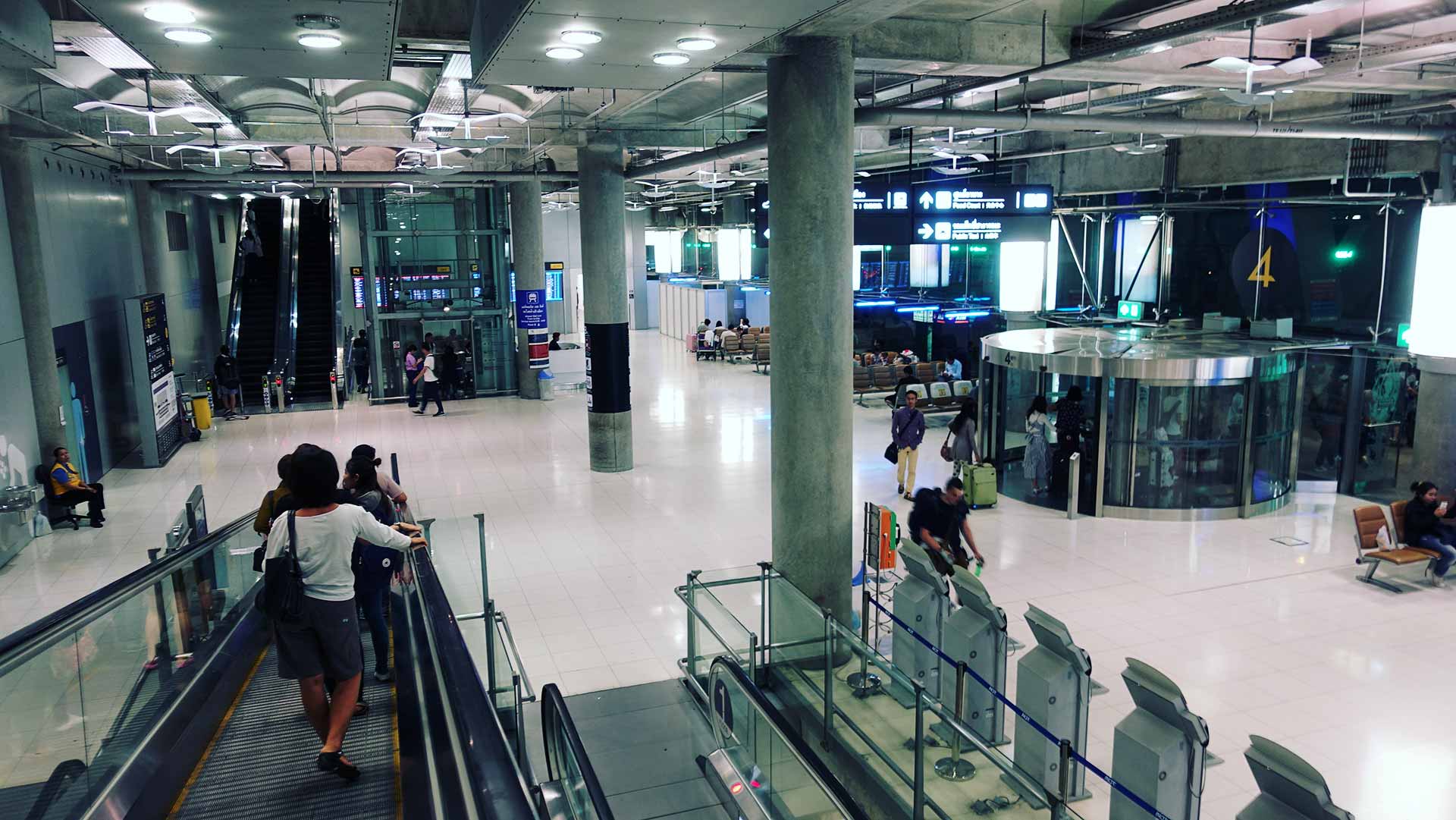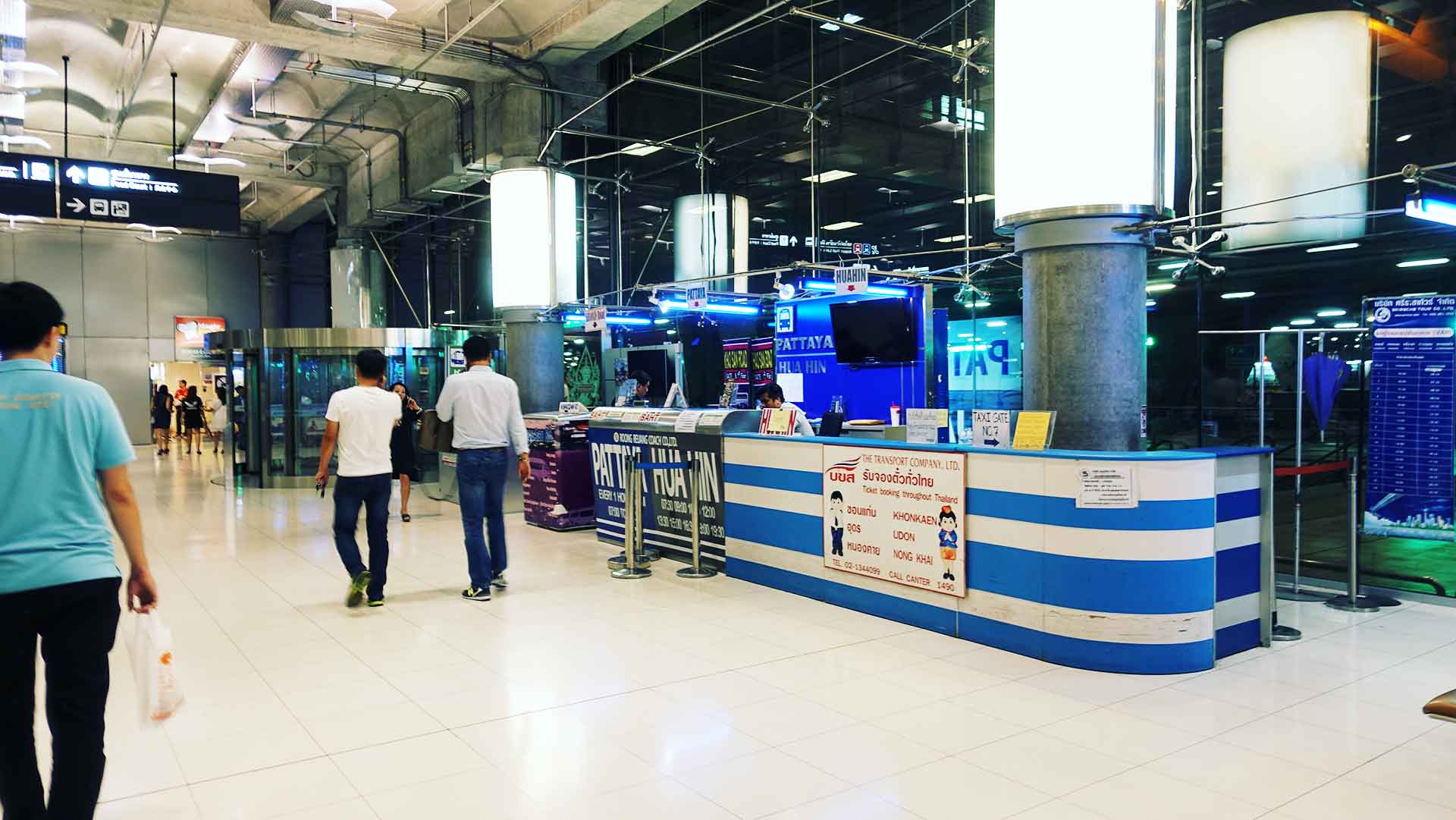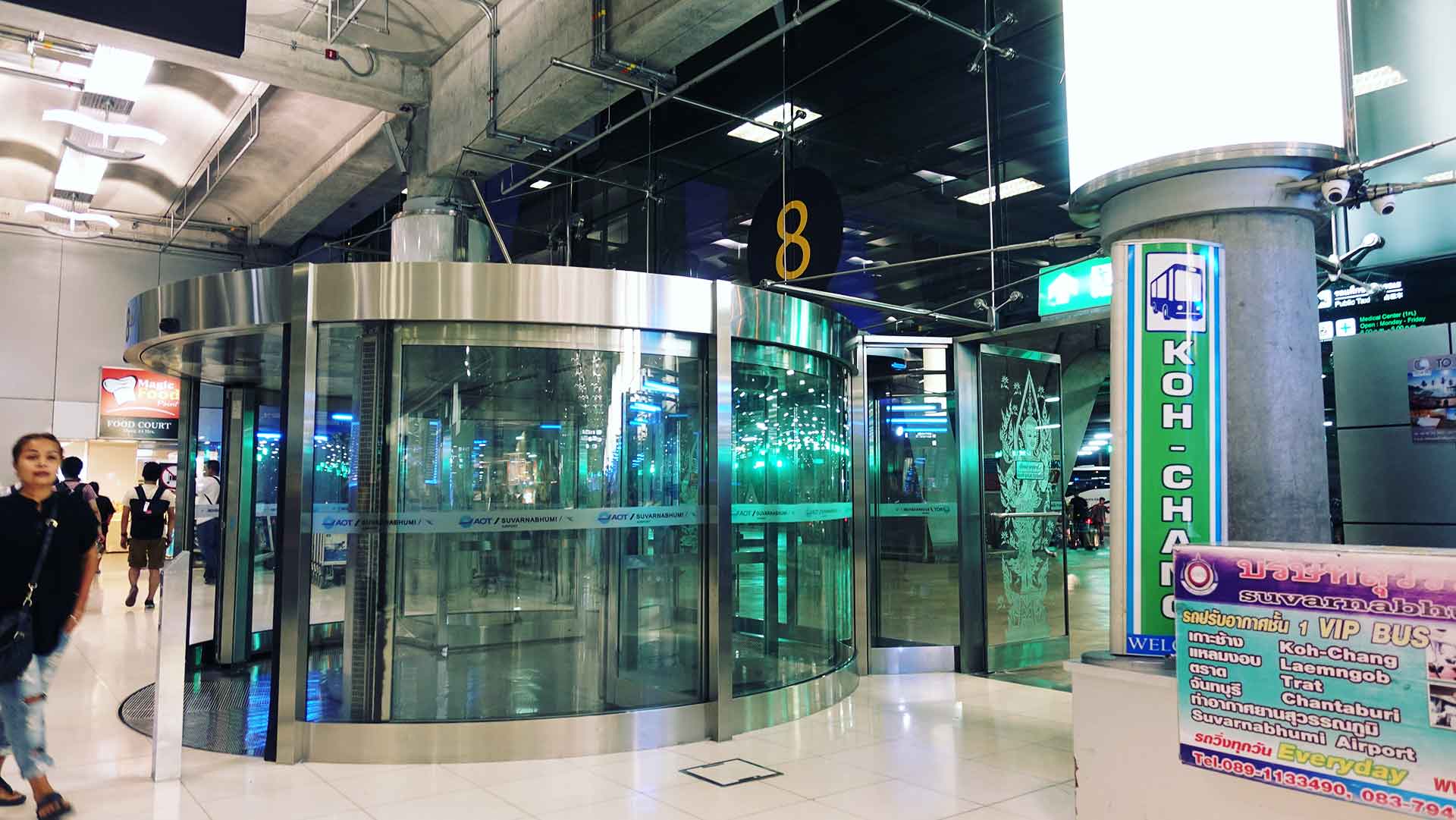 Look for the blue counter for Roong Reuang Coach Co., LTD. It says Pattaya on one side and Hua Hin on the other.
The Bus to Pattaya – Roong Reuang Coach Co.
Buy a bus ticket to Pattaya for 120 baht at the ticket counter.
They'll usually have a small sign sitting on top of the ticket counter that tells you when the next bus leaves with available seats.
When you get your ticket (small white piece of paper) verify the time that your bus leaves. Also note that there are assigned seats on the bus going to Pattaya. The assigned seat will be a number.
You can wait there around the ticket counter. At about ten minutes before the hour, the driver will announce "Pattaya". Just follow him out to the bus. It will be parked across the street, behind the row of taxis.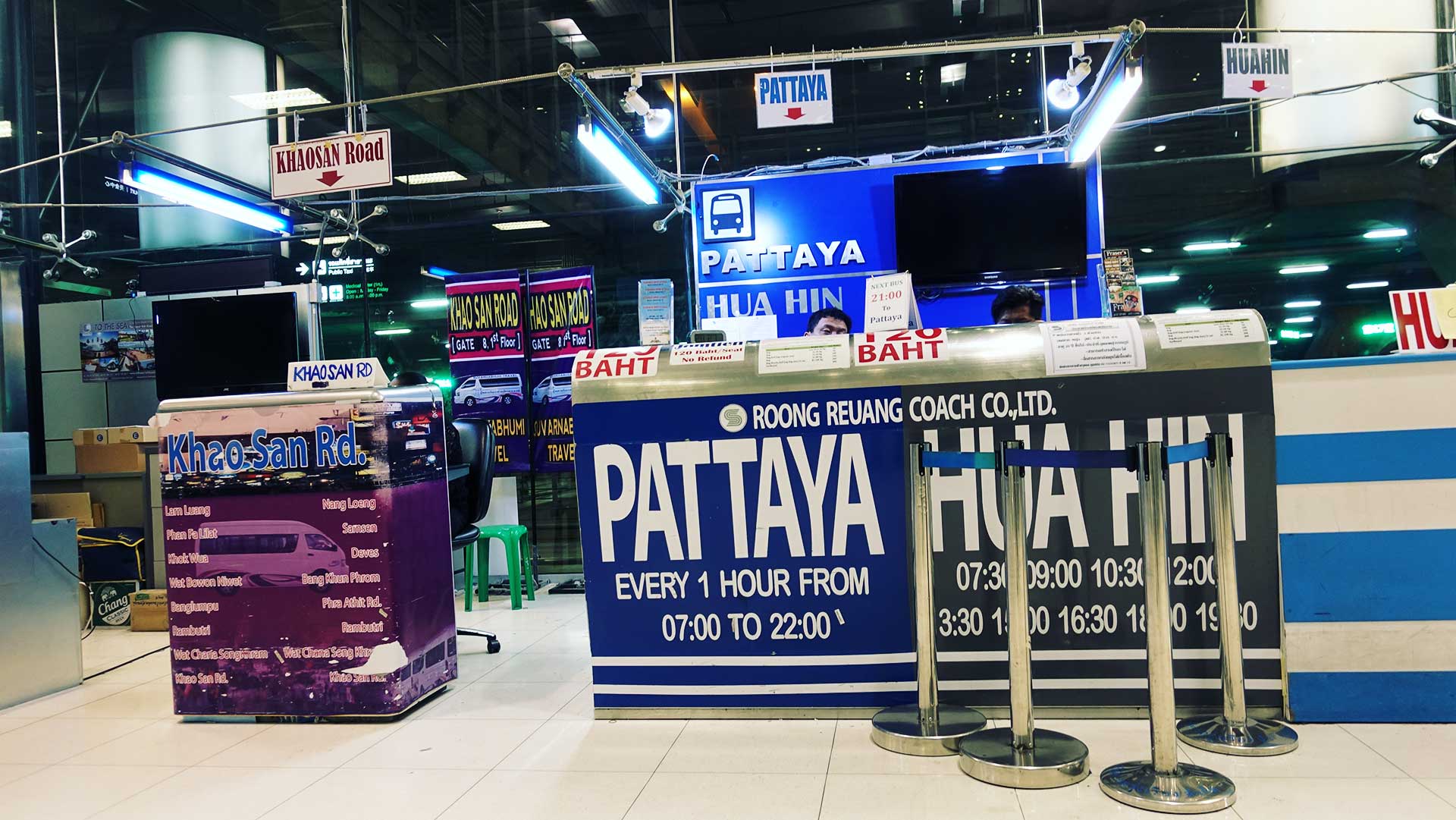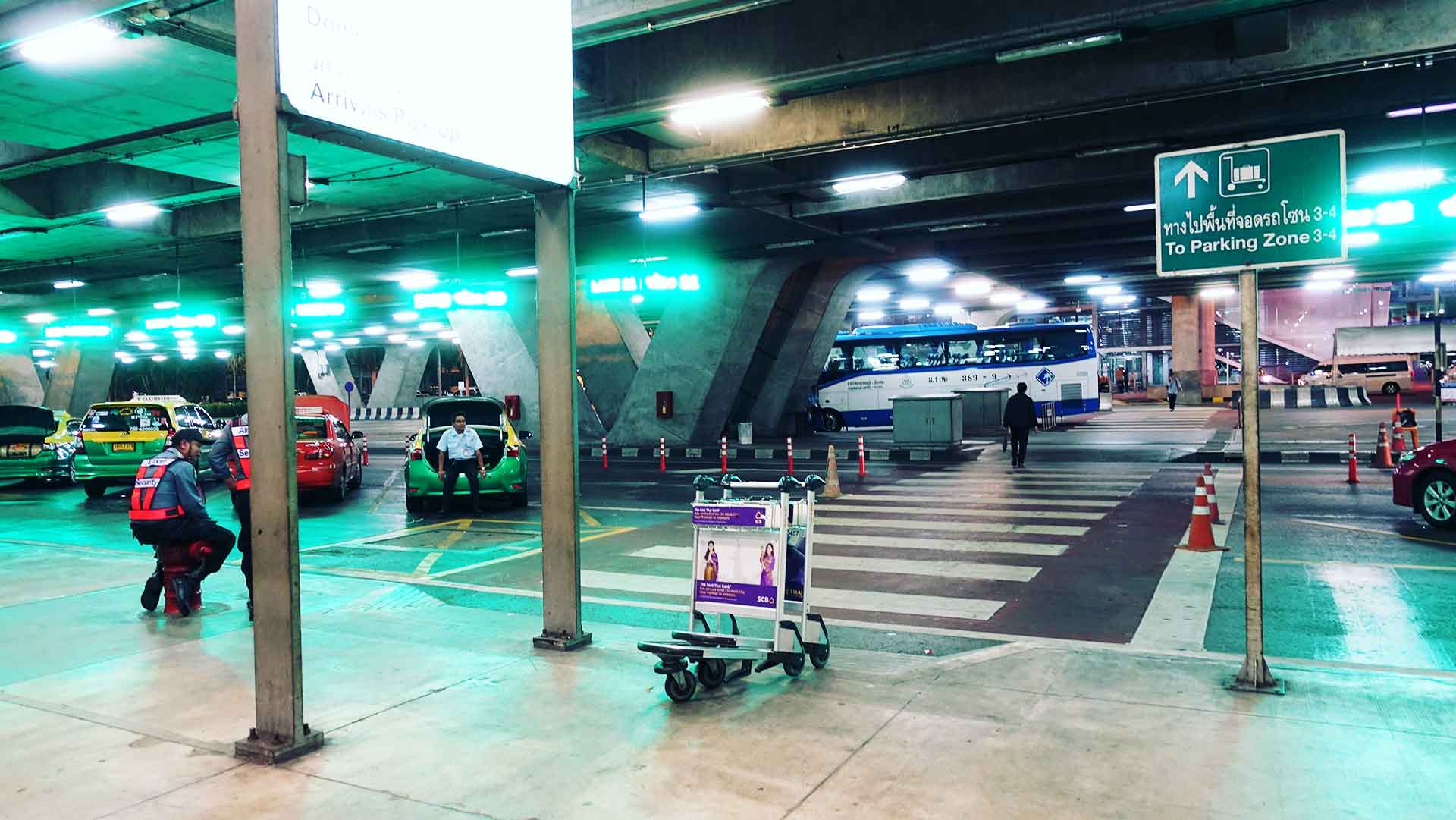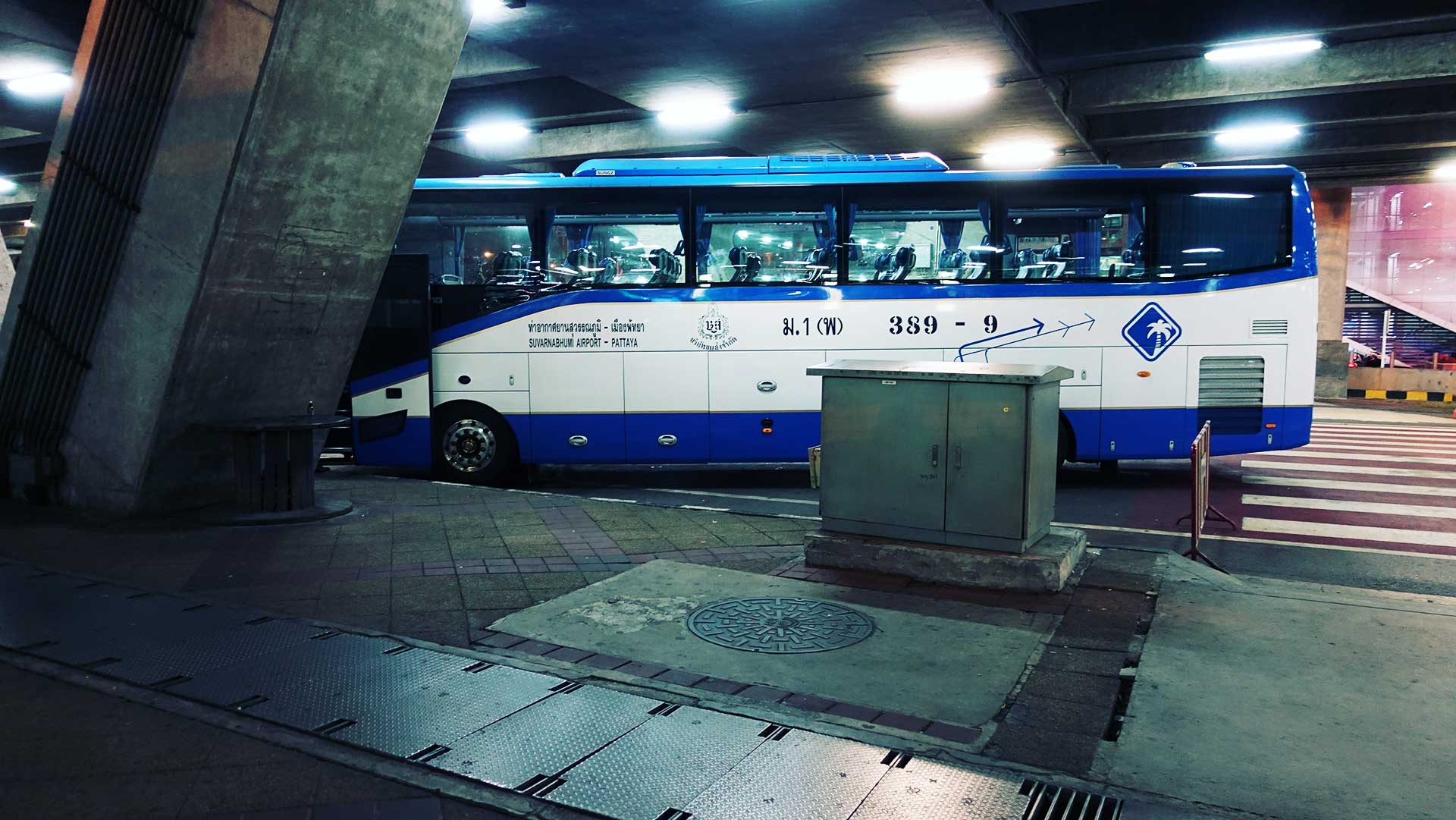 If you have luggage, the driver will take your bags, tag them, and place them underneath the bus. He will staple the other half of the claim tag to your ticket. When you arrive in Pattaya, give the driver your baggage claim tag and retrieve your gear.
I've ridden this bus many times and have never had an issue with security of any bags placed down below the bus.
Schedule and Route
The bus to Pattaya leaves every hour from 0700 to 2200.
From 0700 to 2000, the bus stops at the following locations in Pattaya:
North Pattaya Road
Central Pattaya Road
South Pattaya Road
Thepprasit Road Intersection with Sukhumvit Road
Bus Station – Thappraya Road at Thepprasit Road (On the Baht Bus Route)
The buses that arrive in Pattaya at 2100 and 2200 go straight to the bus station on North Pattaya Road (Pattaya Nua). There are plenty of motorbike taxis, baht buses, and taxis standing by to accommodate you at the late hours so don't worry.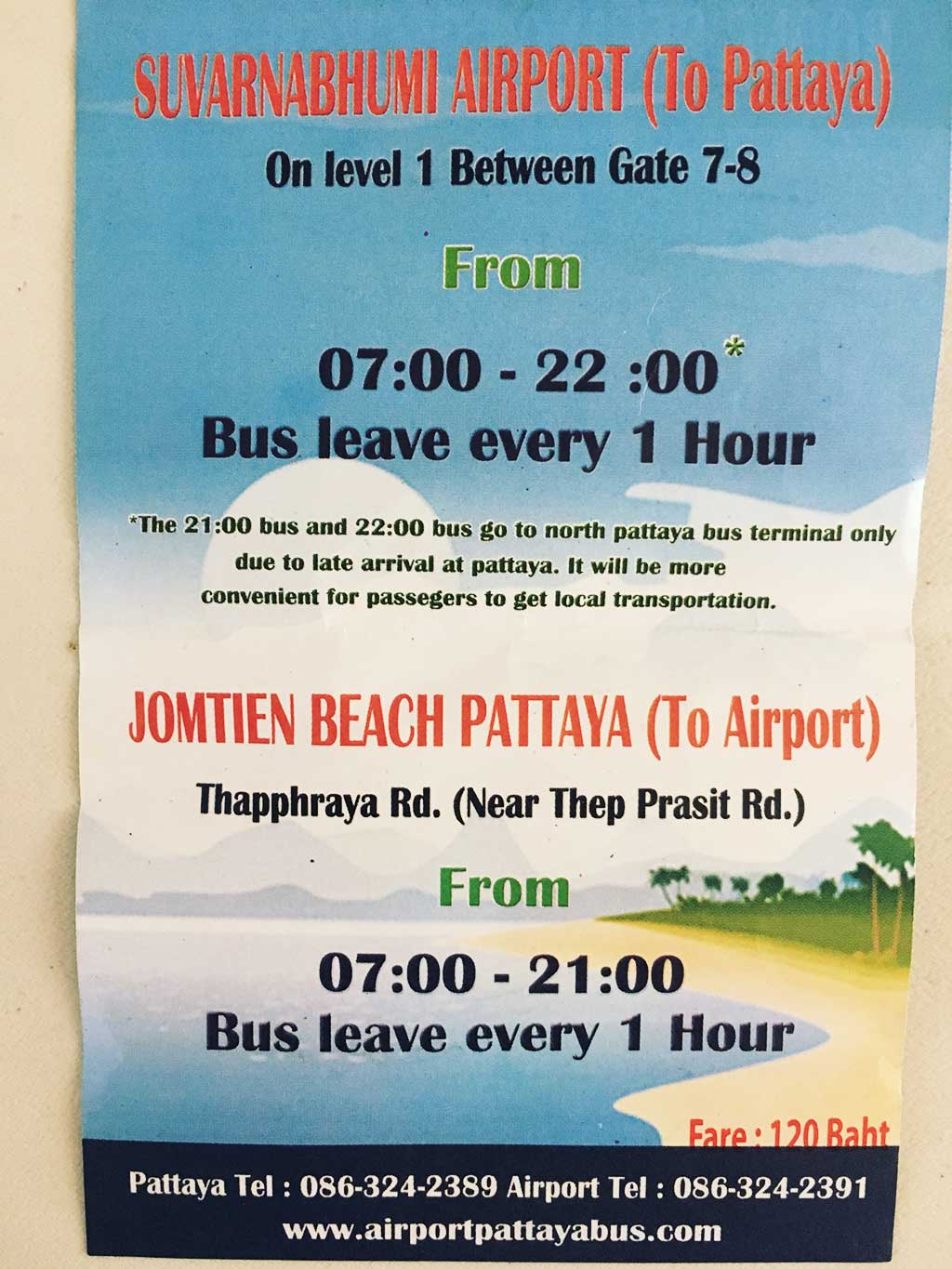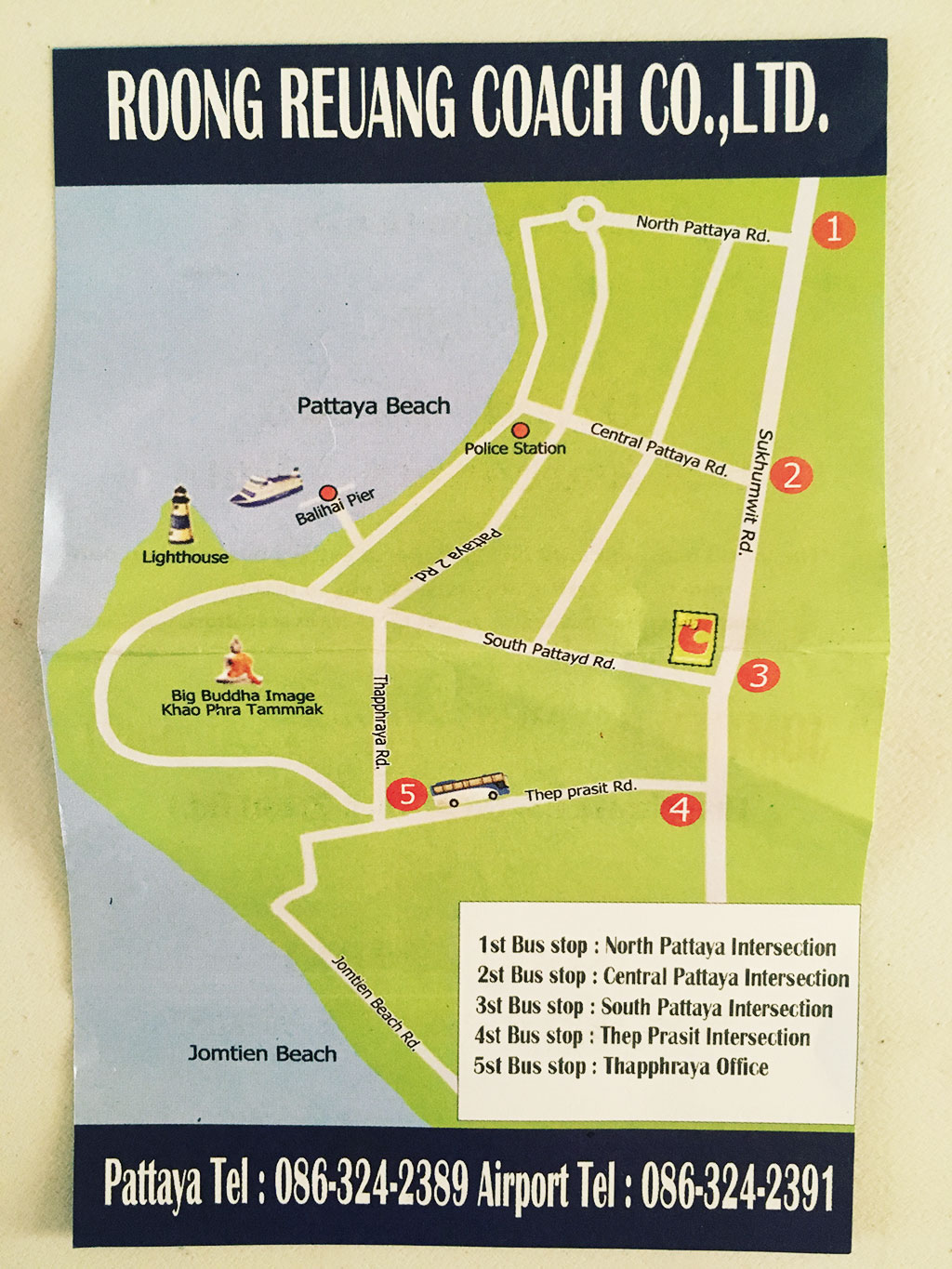 Taking the Bus is a Bargain
Listen, I highly recommend taking this bus. It takes right at two hours to get to Pattaya. There are no stops in between. You won't get to Pattaya any faster in a taxi.
If you walk outside and try to take a taxi, it's always a damn hassle. The drivers will start the typical negotiation game. They'll want too much money, ask you to pay the tolls, etc. They certainly don't want to use the meter if you're going to Pattaya. Save yourself the headache by asking about that possibility.
Plan to pay at least 1,600 baht for a taxi ride and that's if you have some negotiating skills. But hey, if money's not an issue for you, then by all means jump in a taxi and roll.
The bus is cheap, dependable, and safe.
Make a note that you cannot drink beer on the bus. The driver will ask you to finish your drink or dispose of it before boarding. Ten years ago it wasn't an issue here in Thailand. I always drank beer on buses. Times change.
For more information, check out the bus company's website at www.airportpattayabus.com.
Need a Hotel in Pattaya?
The best way to book hotels here in Southeast Asia is through Agoda. They usually have the lowest prices and it's a fast and efficient booking process. It's the only booking engine I use.