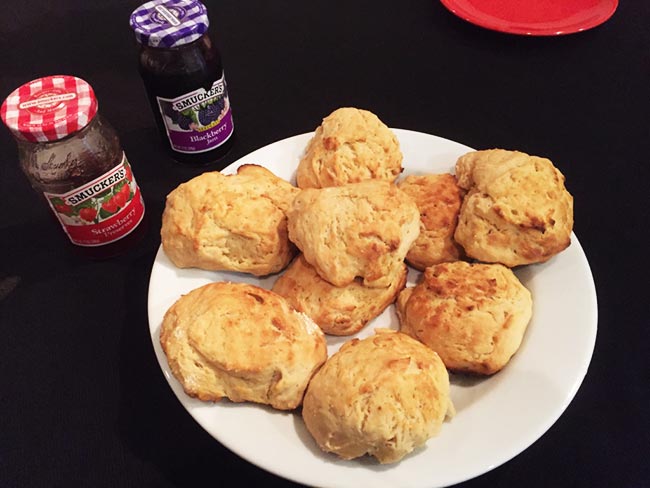 Heineken Beer Biscuits
I live in Southeast Asia so I don't eat a lot of bread anymore. It's just not a big part of my diet. However, the other day I suddenly got a craving for some homemade biscuits. It had been at least six months since I last ate a biscuit. I figured I would knock the dust off of my cooking skills and impress my girlfriend.
When I gathered the ingredients, I realized I was missing something important—the buttermilk. No problem. I'll just use what's available. That turned out to be a can of beer.
Ingredients for Heineken Beer Biscuits
Flour
Baking Powder
Brown Sugar
Salt
Butter
Can of Heineken
How to Make Heineken Beer Biscuits
Put some parchment paper on a baking pan and have it ready. Preheat your oven to 200 degrees celcius or about 425 degrees fahrenheit. In a mixing bowl, pour in about a cup of flour, a tablespoon of baking power, a tablespoon of salt, and two tablespoons of brown sugar. Mix that up a bit.
Slice up some little chunks of butter and throw them in the bowl. Take a fork and stir while cutting the butter into the mix. The more butter, the better the biscuits will taste.
Slowly pour in the can of Heineken while stirring. If it ends up being too runny, don't panic. Just have your girl slowly add flour while you work the dough with the fork. The final consistency should be moist and sticky. Now, I personally think that the dough cooks better if the beer is cold. No one wants to drink warm beer, so I figure the biscuits will taste better if you use ice-cold beer in the mix.
Grab a scoop of dough with your spoon and drop a heap onto the baking pan. It doesn't have to be pretty. Just get it on there any way you can. It's ok if the biscuits touch each other. They'll end up looking like those drop sand castles you used to make at the beach as a kid.
Put some butter on top of each biscuit and then stick the pan in the oven.
Bake them for around ten minutes and then keep a close watch as they begin to brown. Once they look like these in the photo, get em out of there.
Make sure you don't burn the damn things! Nobody wants to eat a char-broiled biscuit or one that's hard as a coconut.
Serve them hot off the press with some blackberry and strawberry jelly / jam / preserves. Your Filipina or Thai girlfriend will love them. My Filipina ate three and tried to go for another before I had to throttle her back.