Travel Should Feel Like Freedom
When you leave home to travel, it should feel like a weight has been lifted from your chest. All of the issues that go along with having kids, owning a house, a car, and a dog, etc., should be a world away.
I'm not saying that you get to abandon any of your responsibilities. That's not the point. The idea is that when you do have the opportunity to escape, you should take advantage of the situation and enjoy the adventure!
When you travel, there is a physical and mental separation between you and everyday life. Don't screw that up by trying to pack half of your bedroom, every piece of electronic gear you own, and your entire wardrobe.
If you're dragging around two gigantic suitcases and a roll-aboard bag, you're not free. When taking a trip to Southeast Asia, you should take this concept to the extreme and pack light.
Carry One Small Backpack for Hostel Hopping (Urban Backpacking)
You can carry everything you need for hostel hopping in one backpack. Yes, hostel hopping is a better descriptor for what you will probably be doing here in Southeast Asia.
Traveling with everything on your person solves many problems. It also limits the amount of stress that goes with you when you commit to packing just one bag. A small backpack (less than 32L) limits the amount of stuff you can pack in the first place.
Personally, I bend this rule a bit because I run a blog and work online. My Indiana Gear Bag by Saddleback Leather always goes with me in addition to a backpack. This little satchel contains my entire office. Plus, I love taking photos with it in the frame.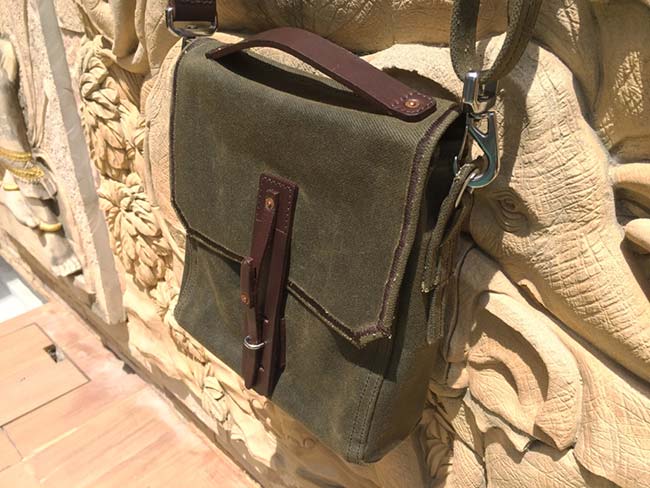 Regardless, you should be able to carry all of your gear on your person.
This doesn't mean dragging a roll-aboard bag! Wheels don't do well on dirt roads, stairs, or uneven sidewalks.
Now, when I say backpack, I'm talking about something of reasonable size—something that's comfortable to wear. I'm not talking about a 100L Mount Everest Expedition, end-of-the-world-type backpack with a metal frame and its own zip code.
It makes me laugh when I see travelers in Thailand walking around with them. Most of the time, the packs look brand new so it doesn't seem as if they just came from spending six months in the Swiss Alps. You can't even see their head from the back because the pack is sticking up about five feet in the air. They're carrying sleeping bags, camp stoves, their entire wardrobe, and a tent.
Listen, this is Southeast Asia. You don't need all of that shit. This is not the Rocky Mountains. This isn't an article about what to bring to base camp prior to climbing the tallest mountain in the world.
The farthest most tourists are going to carry a damn trekking pack is from the taxi to the inside of their hotel room. They will never use any of that gear. It's just a total travel screwup. They think they are "backpacking" across Southeast Asia. I call it "back hurting" across Southeast Asia.
Which Backback Should You Buy?
This is a topic that I truly cannot answer for you. But, here are my top 4 bullet points for you to consider when purchasing a backpack:
Comfort – This is the most important aspect. The bag has to be comfortable for you to wear. If possible, you need to go to a retail store and try on the different backpacks. If it's not 100% comfortable, keep looking until you find one that is.
Size – Purchase the smallest-sized bag that will fit your needs. I don't think you should buy anything bigger than a 44L pack (high end of the scale) for travel backpacking. Personally, I think a 32L is perfect for Southeast Asia.
Looks – How does it look when you take photos with it? Nobody wants 800 photos from Angkor Wat that look like shit because of a droopy, saggy, oversized pack. Let's be real here for a minute.
Bags That I've Used
UPDATE: I just ordered a new backpack!
I can only talk about why I bought it because the thing hasn't even arrived yet.
It's the Arc'teryx Brize 32 Backpack. It retails on Amazon for $189.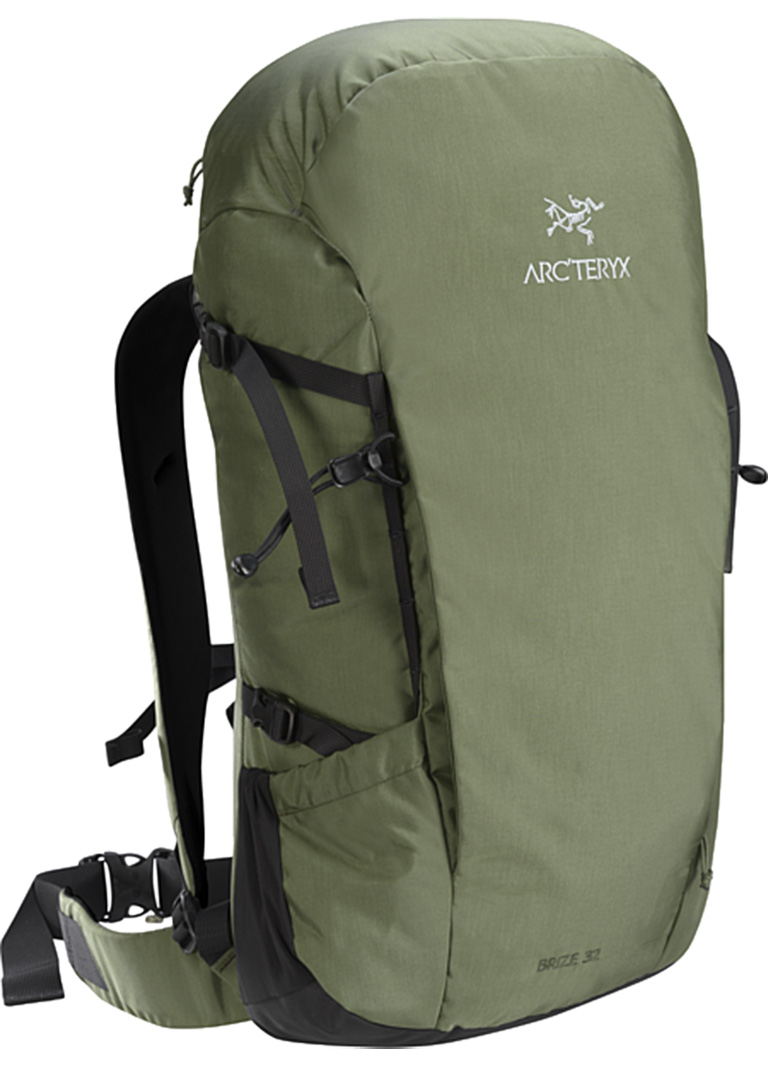 The reason I went with this backpack from Arc'teryx is because of its quality of construction and narrow profile. It only weighs 1.9 kilograms (4.19 pounds).
One thing I've observed while traveling the world is that WIDE backpacks suck! Think about it for a minute. A wide backpack can barely (if at all) be worn on your back while trying to board a Boeing 737. You have to carry the damn thing by the handle and hold it sideways to get down the aisle of the aircraft. The same goes for getting on a bus.
In Thailand, backpackers are a nuisance inside 7-11 because you can't get past them. In the crowded markets, train stations, etc., having to stand in line with most backpackers is a pain in the ass. A narrow, slim, cylindrical type pack such as the Arc'teryx Brize 32 allows you to navigate crowds and public transportation much easier.
I've been carrying a Saddleback Leather Classic Briefcase (doubles as a backpack) around for a while now and love the nostalgia of the bag. It gets a lot of compliments and attention while traveling. Travel photos look great with this bag in the background. It weighs 3.45 kilograms (7.6 pounds). If you're really concerned with travel photos that scream Indiana Jones, you need to go with leather.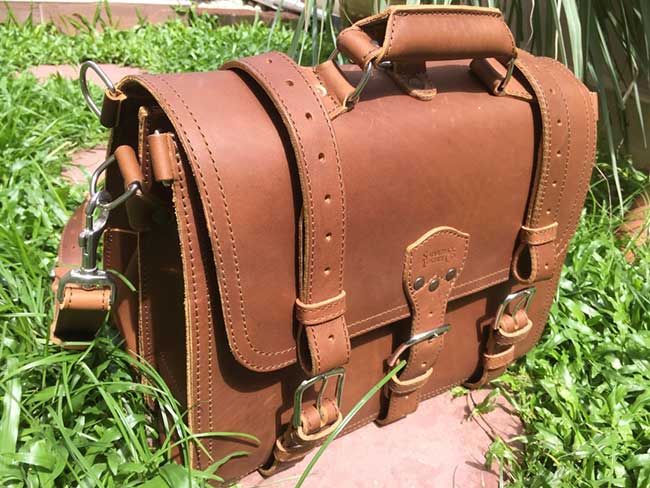 Personally, I'm getting more and more into distance trekking and mountain climbing. Therefore, I need a lighter, more practical backpack for long-distance adventures. The Arc'teryx Brize 32 fits the need perfectly. Times change.
Another backpack that I've carried for almost ten years now is the 3-day Assault Pack by Blackhawk. Mine has been with me since Iraq and has held up very well. It's been around the world several times. While it's designed for battlefield conditions, I think it makes a great pack for adventure traveling.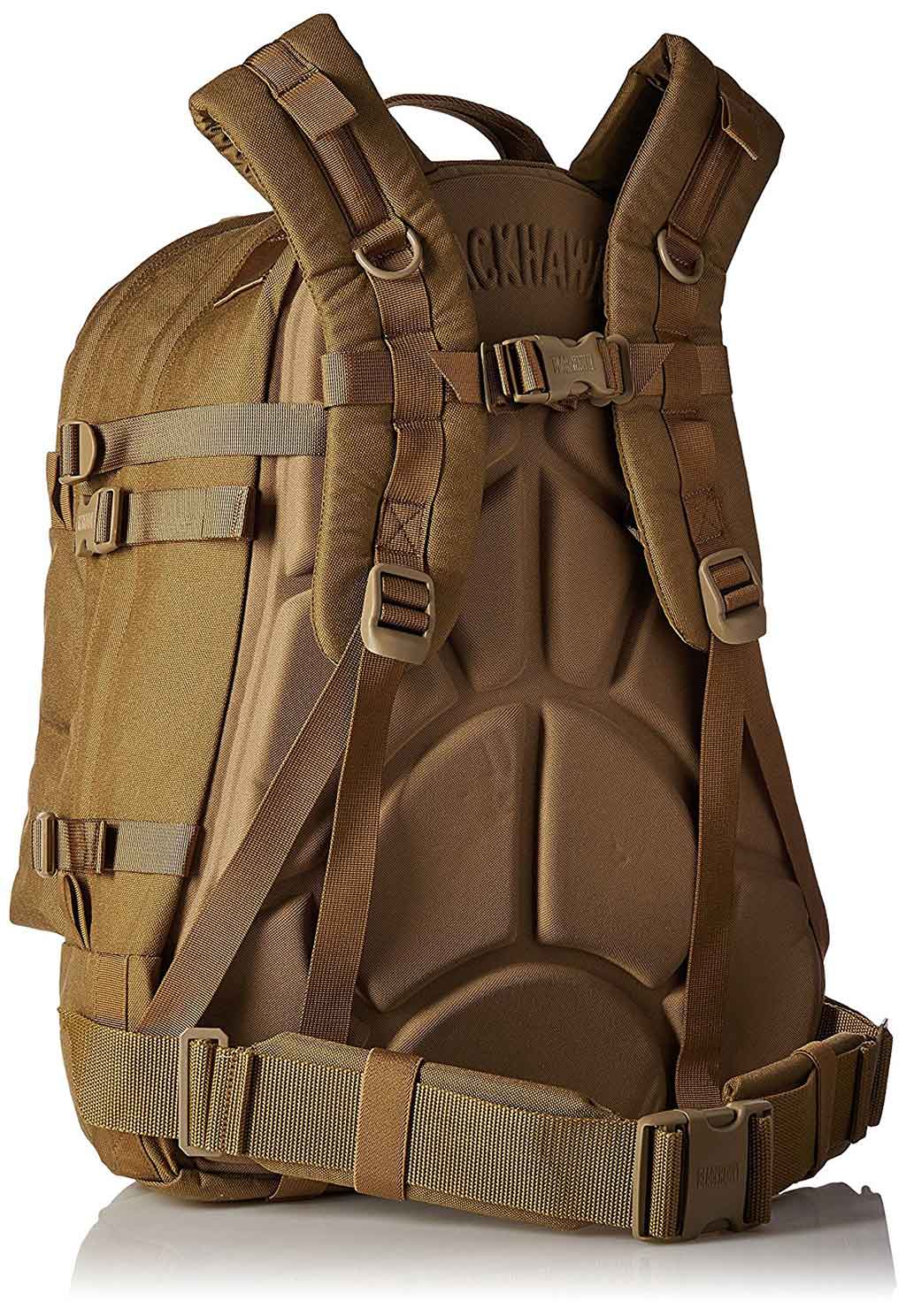 The main reasons I recommend this Blackhawk backpack are comfort and durability. The straps are extra wide with thick padding. It's constructed out of sturdy denier nylon. You can wear it all day without your shoulders getting rubbed or chaffed.
It comes with straps so you can lash items to the sides, but I cut those off. I cut the seatbelt off as well. There were too many straps dangling for everyday use.
More Benefits to Carrying One Backpack
When you check a bag, you're at the mercy of the airlines. If you want to fly standby on an earlier flight, the airline may give excuses why it's not possible because you checked luggage.
Occasionally, even the best airlines misplace checked bags. My friend Pablo recently flew into Bangkok and they lost his suitcase. He had to hang around Bangkok for two days until his bag caught up with him. That's a huge inconvenience when you've got places to be.
If you carry all of your gear on your person, the airlines are at your mercy. You can fly standby, you can volunteer to get bumped in exchange for a free ticket, make split-second changes to your travel plan, etc. You're in control.
When you are on a bus, a backpack can ride at your feet and always be under your supervision. If you're carrying a suitcase or a monster-sized trekking pack, it has to go down below. It's out of your sight and control.
When you take a taxi, if a bag has to go in the trunk, you're at the mercy of the cab driver. If there's a disagreement over the fare, you're not getting your suitcase back until the driver is happy. This is true anywhere in the world. A backpack in your lap allows you to exit the cab at your leisure. If you're standing outside the cab with all of your gear, the taxi driver has no leverage over you. The negotiations then become more reasonable.
Travel with one backpack. You'll love it.
Leave Your Camping Gear at Home
Southeast Asia is the land of hostels.
You can get a room for the night pretty cheap here.
It's mostly a tropical climate so you're not going to freeze to death because you don't have your sub-zero sleeping bag and electric socks at the air-conditioned hostel.
I say again, the rooms are cheap. No need for the tent.
The food is cheap. No need for the camp stove, fire-starting gear, or the titanium cookware. Thailand has the best food in the world so why would you even consider trying to cook something yourself? That makes no sense.
Listen, I know you love to tinker with your gear. We all do. But, pack as light as you can for the environment you're traveling to. Save the camping gear for another adventure.
Wear Decent Clothes and Shoes While in Transit
This principle really applies to travel in general.
When you have to take the plane, train, and bus, wear some decent clothes.
When in transit, I wear:
Why?
The first reason is space in my bag. Don't try to pack long pants and running shoes because they are more bulky than packing your shorts, a t-shirt, and flip flops. Therefore, when you are going from Point A to Point B, wear your bulky items.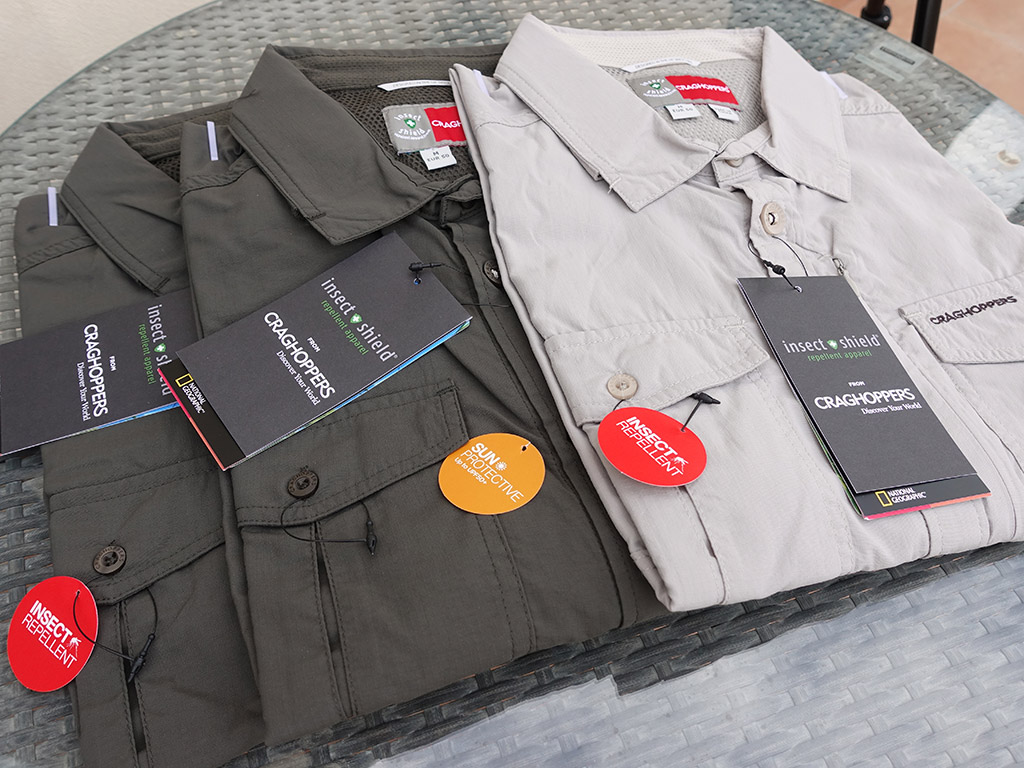 The second reason is that if you're a bit presentable, you get respect. Southeast Asia sees millions of tourists every year. Most travel in flip flops, a tank top, and light shorts with their balls hanging out. It's not a problem because that's the norm. If you want better service and that exit-row seat, just dress a bit nicer. I'm not saying to wear a three-piece suit and be uncomfortable. But, when you have to navigate immigration or ask for the exit row, you'll get no respect while wearing a tank top.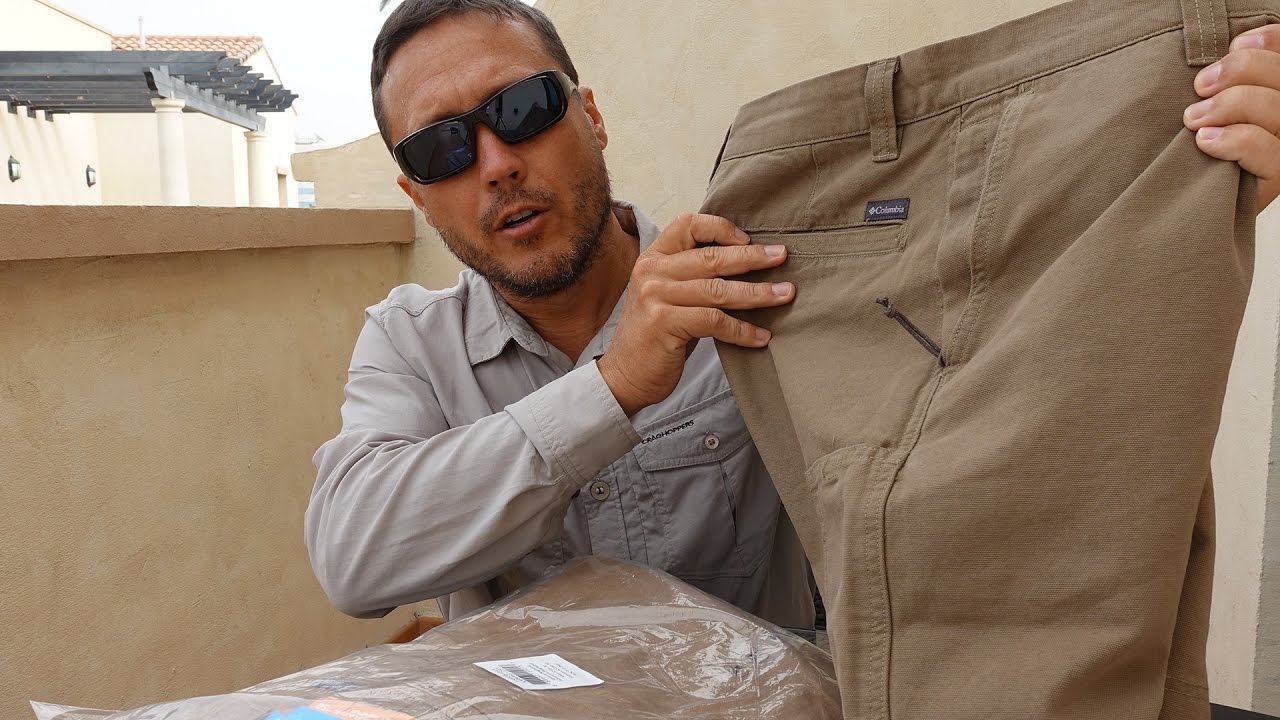 Speaking of immigration… No matter what country you're in, be presentable when you deal with immigration. When I'm at immigration here in Thailand, I see so many foreigners there who look like they just took a break from the pool. Really? Show a little bit of respect for the immigration officials and for yourself. Dress appropriately when applying for that visa extension.
The third reason is that it's cold on the plane. We all know this. Most buses in Thailand have great air conditioning and will freeze you out on an overnight journey! You can hang meat on those damn buses. The same goes for the train.
If you visit northern Thailand or Vientiane, Laos in January, it gets chilly in the early mornings. You need long pants and a long-sleeve shirt in case you find yourself standing at the border waiting for immigration to open.
I wear sturdy shoes when I'm in transit. Once I get to the hotel or hostel, I change into my flip flops. Why? Well, one time in Cambodia, I was walking down a dirt road (in my flip flops) taking a shortcut, and cut my foot on a piece of rusty metal. I was in transit and had to keep going. I just think it's better to wear some real shoes while going from Point A to Point B. You're carrying extra weight on your back so you need something to support your feet and ankles anyway. When riding on a motorbike, it's much better to wear real shoes to protect your toes.
There's one more reason to wear a decent pair of clothes while in transit.
A lot of your truly-interesting travel photos are taken while you're on the go. I love taking photos when crossing international borders or in new airports. Do I really want all of my travel photos taken while wearing touristy attire? It limits the audience you may choose to show the pictures to. If you work in a nice office building, don't you want a travel photo you can put on the wall in your cubicle that's exciting, yet elegant and tasteful? Listen, I'm the last person in the world to give advice about fashion, but touristy-looking clothing usually equals touristy-looking travel photos. Mix it up a little bit. Bring back a few pics in nice attire next to the Vietnam border, with a Saddleback bag slung over your shoulder. You'll have some photos that say you're the second-most interesting man in the world or the most interesting woman.
Wear decent clothes and tennis shoes while in transit. That's what I do. As soon as I get to my destination, I change and get comfortable.
Check out my post on The Best Travel Clothing for Tropical Environments to learn more about what I wear.
You Probably Only Need Your iPhone. Leave Your DSLR Camera at Home.
If you are a travel writer, professional photographer, or blogger, this doesn't apply to you. If you are a tourist, think about it for a moment. You probably only need your iPhone for taking pictures.
Camera: If you are a tourist, who really looks at your photos and how do they look at them? The answer is your family and virtual friends via Facebook or Instagram.
The odds are that no one is going to come over to your house to look at 500 high-quality travel photos you took with your DSLR camera. They're just not that interested in your trip. They want to look at them in real time on Facebook for about 1.5 seconds. That's it. Therefore, how does lugging around a big, bulky, expensive camera and an extra charger really benefit you? It doesn't. It adds a lot of weight to your bag and makes you a target for thieves. You will worry about your camera getting stolen if you leave it in the hotel room during dinner.
Carrying an expensive camera just adds stress. Leave it at home and take pictures with your iPhone. Post them to social media and everyone's happy. The iPhone takes good enough photos for the average person's requirements.
With that said, I guess if I were merely going to fly into Siem Reap and spend a week in a nice hotel while touring Angkor Wat, I would probably pack my DSLR and a tripod. I'm not humping that stuff around while island hopping.
UPDATE on the Camera Situation:
I recently acquired the perfect camera for world travelers and travel writers. It's basically a badass DSLR scaled down into a point-and-shoot package. I got the Sony RX100 V. The RX100 V lists for $998 on Amazon. Check out my initial review to find out more.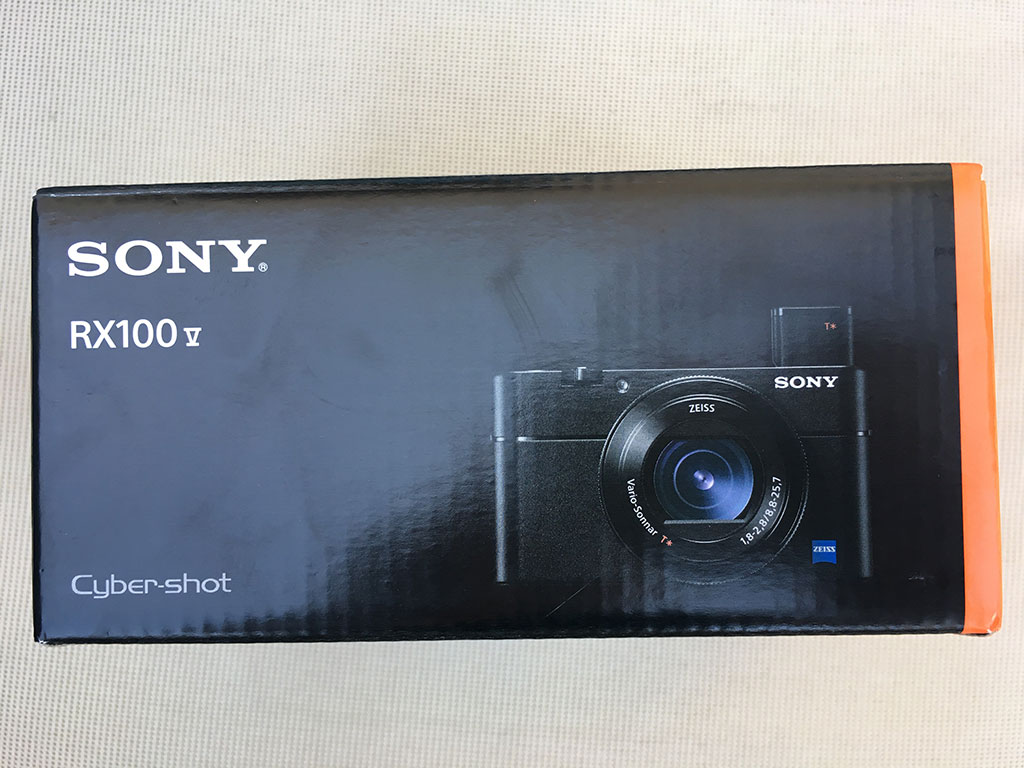 If you really and truly need high-quality travel photos, go with the Sony RX100 V. It's compact, easy to use, and takes excellent photos. It's the best money can buy plus it will easily fit in your bag.
Leave Your Laptop at Home?
Again, if you're a tourist, do you really need to lug around a laptop and another heavy charger?
If you have work that has to be done online, then I understand. If you don't do any real work online, you don't need a computer with you while on vacation. You can check email, browse the web, play on social media, communicate, and pay bills via your iPhone. That's all the average person does anyway.
Put your iPhone in a LifeProof Case and you can even take underwater video with it. You won't have to worry about it getting wet if you come during Songkran or the rainy season.
Buy Extra Clothes When You Get Here
The only items of clothing you need in your backpack are two good t-shirts, a pair of Columbia shorts with a security zipper, three pair of underwear, and an extra pair of socks.
That's it.
When you get to Southeast Asia, there are night markets everywhere. You can buy t-shirts here for around $3.00 U.S. dollars. Buy one, wear it for a day, and then give it to a local kid. That way, you're wearing different shirts in your travel photos. For example, if you're in Thailand, buy a shirt that says "Thailand" on it. It will show your friends where you are and help you remember where you were later on. If you go to Siem Reap, get a shirt that says, "Siem Reap" on it. You get the picture.
You're not dragging around an entire wardrobe but still have different clothes. Ok, maybe save two or three shirts to take home with you but just give the rest to some needy children. If you're here for two weeks, that's only about $45.00 dollars you spent on brand new shirts that you didn't even have to take to the laundry.
Laundry service is pretty cheap throughout Southeast Asia. Why insist on packing more than a few items of clothing when you can get your clothes washed for three or four dollars every other day?
I'm a realist. I know you're probably not going to follow the advice in this paragraph. Most people have to pack at least four or five full sets of clothes when they travel. Got it. The point is that you can pack light if you really want to and make it just fine. The less you pack, the more free you will feel.
Buy Toiletries When You Get Here
Why do some people pack a two-pound bottle of shampoo and a family-sized tube of toothpaste when they travel? I've never understood why folks try to pack every single item from their bathroom in their luggage.
Believe it or not, even here in Southeast Asia, you can buy soap, shampoo, toothpaste, etc. pretty much anywhere. In Thailand, there is a 7-11 on damn-near every corner!
In the Philippines there are Sari Sari stores everywhere. Toiletries add nothing but weight to your bag and give the TSA something to screw with you about. Leave most of that junk at home.
When I travel, I have a tooth brush, a tiny tube of toothpaste, some dental floss, and a travel-size stick of deodorant in my bag. That's it. I try to use the soap, shampoo, and conditioner provided by the hotel because I'm cheap. If they don't supply it, the corner store will have everything I need.
Buy small. In the Philippines, they're big on the little packets of shampoo. Buy those as you go.
Shaving equipment? Not needed.
You're on vacation so there's no need to shave in the first place. If you do feel the need to freshen up, just stop in at a local salon or barber shop. For two dollars you can get a nice, clean shave.
Ladies, go to the salon and get your hair shampoo'd and conditioned every day. It's cheap and you're supporting the local economy. It's almost as cheap as buying shampoo and doing it yourself.
Either way, pack light on the toiletries. They add too much weight to your backpack and are readily available at your destination.
Sunglasses
Bring sunglasses. I recommend Wiley X Arrow Sunglasses. They have a foam seal which makes them into cool-looking goggles. They'll keep the dust, dirt, and bugs out of your eyes while riding motorbikes.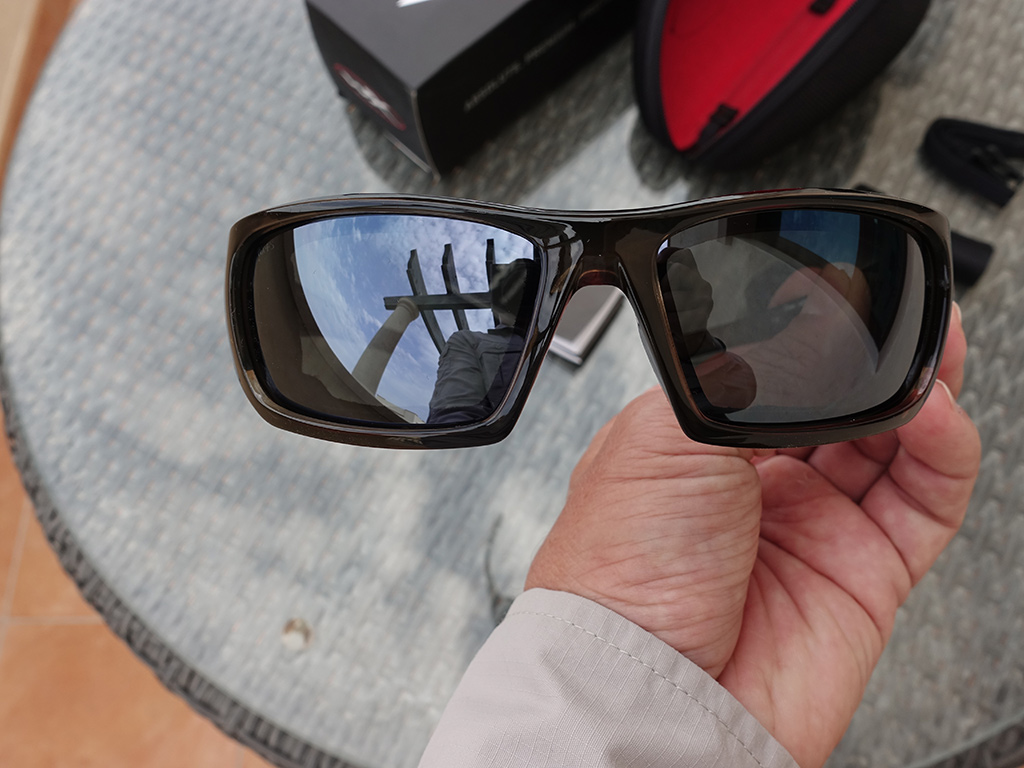 You could buy a cheap pair of Oakley knockoffs when you arrive. They're only about six or seven dollars.
You need some type of eye protection. You will probably find yourself riding on a motorbike taxi at some point. It's good to have something protecting your eyes while zipping around in traffic. Make sure to get a pair that actually covers your eyes. The Paul McCartney circle-rimmed shades are cool but they're not going to stop that rock or bug from hitting you in the eye while on the motorbike.
Buy a Straw Hat for the Beach
Why a straw hat? Because the sun is hot and a straw hat will keep your head, ears, and face from getting blistered.
A baseball cap ain't going to help your ears or your neck. Leave that at home.
The markets will have all kinds of hats for sale. Get one like the locals wear while working the rice fields. It's for function but adds a bit of local flavor to your travel photos as well. Don't buy the thin-brimmed, cloth, Cuban-looking, ready-for-the-nightclub hats that all the Russian tourists wear. That's not going to protect you from the sun and you look stupid. This ain't Cuba. Just being honest.
A Few Words About Travel Insurance
Should you buy travel insurance for your trip to Southeast Asia? The answer is that if you can afford it, get it. Simple. That goes for travel to any international destination.
Thailand has some excellent hospitals. But, this is not the U.S. or Europe. Southeast Asia doesn't play by the same rules.
When you show up at the emergency room, they expect payment up front for services. Cash and carry. It's just the way it is. They want to make sure they can get paid. The upscale hospitals here have ATM's outside and inside.
Medical care is a fraction of what it costs in the United States but it's better to have some type of insurance policy. Upon arrival, you want to be able to hand them an insurance card. It's no different from anywhere else in the world.
Thailand is on par with the West when it comes to technology. The hospitals will accept credit cards and contact your insurance company on the spot. They have personnel who speak English.
The hospitals I've been to in Laos and Cambodia? Not the same. It's like stepping back into time. You better have cash on hand and insurance that covers medical evacuation.
To put it simply, if I had an accident in Myanmar, Laos, Cambodia, or Vietnam, I would want to be evacuated to Bangkok, Thailand. I don't want to go back to the U.S. because it's too expensive there. Just send me to Bangkok.
Get some type of policy that will at least evacuate you to Bangkok for treatment. That's just my personal opinion.
Book Hotels Through Agoda
When traveling in this region, I personally don't do much planning. I just go.
When I get to where I'm going, I snoop around and find a local room on the cheap. But, when I'm pushed for time, I always book my hotel rooms online through Agoda.
It's a fast, efficient booking process and I've never had any issues with Agoda. Most of the time, Agoda has the best prices. Check it and see for yourself.
Conclusion?
Southeast Asia is a cool place to visit. Pack light and you'll have a much better time on your vacation here.