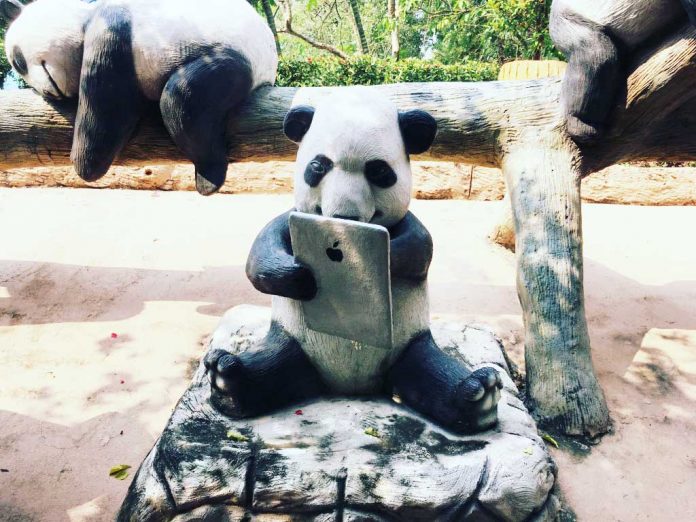 What is Affiliate Marketing?
Affiliate marketing is a good way to make money with your website or travel blog. Maybe you've never heard of affiliate marketing so I'll try to break it down in a nut shell.
You place an ad for a product on your blog. A reader clicks the link and is taken to the company's website. The reader makes a purchase and you (the webmaster / blogger) get a sales commission.
It's no different than a salesperson at the mall who receives a percentage of what they sell. The webmaster / blogger is just doing it online.
So, in reality, that cool travel writer you love to follow is actually a salesperson disguised in flip flops and shorts. I'm no different.
Come Down to Reality First
Let me address something that draws a lot of people to online marketing.
It's the dream that you can work for four hours a week while sipping on a coconut underneath a palm tree, and still make a million dollars a year. That's just not reality for most of us.
However, it is the inspiration.
Can it happen? Sure it can and occasionally does. But, for the majority, blogging is real work. You're just afforded the luxury of setting your own hours and working from wherever you have an internet connection.
Blogging is not a get-rich-quick scheme.
It's a marathon—not a sprint.
You will not make a million dollars on your first day and be able to retire.
Promote REAL Quality Products that Provide Value to Your Readers
I think the only people who do get rich quick online are those selling "How To Get Rich Quick" informational products.
The irony.
Do yourself and your conscience a favor and don't get involved in selling snake juice. I'm talking about schemes where you have to buy in to become a "licensed" member for a hefty sum up front and then have to make monthly payments as if you bought a new car.
You'll end up convincing your friends and family to buy in and leave them broke as well. They're nothing more than barely-legal pyramid schemes.
What's that old joke from the 1980's?
How do you alienate all of your friends and family?

Just start selling Amway.
Listen, there are enough legitimate products out there which you can promote with pride, that you shouldn't feel the need to resort to being an asshole and stealing money from the weak minded.
Yeah, I know that goes against the grain of some affiliate marketers who are "killing it" as they say. For me, I can't be involved in selling ice to Eskimos.
Let's get started and talk about real, useful products you can promote.
WordPress Hosting Affiliates
The easiest way to explain how affiliate marketing works is to detail the way this site is set up. First, I've chosen four of the top hosting companies to advertise.
Why? Well, many people who read travel blogs are aspiring travel writers themselves. If they decide to launch their own blog after getting inspired by one of your articles, they're going to need hosting.
Why not let them know about your personal experience in dealing with your own hosting company and make a recommendation?
For example…
"I recommend InMotion Hosting and have been a customer for over three years. The site you're staring at right now runs on a dedicated server from InMotion. The support team at InMotion is great which will certainly help if you're a beginner to WordPress.
If InMotion doesn't suit your needs, I suggest checking out Bluehost and WP Engine as well. Like InMotion, they are very popular among WordPress users."
There it is.
If you click on the text links referencing any of the hosting companies, you will be taken to their site through my affiliate link. If you make a purchase, I receive a commission.
It's that simple.
Each company has different terms for their affiliate program and pay differently. Take a look at their affiliate pages so you can see exactly how the payouts work.
CDN Affiliates
A content delivery network caches your website's files in several data centers around the world. This allows your site to load faster and makes for a better user experience. This is another service that potential bloggers will need.
Most CDN companies have affiliate programs that you can join.
MaxCDN (now StackPath) is one of the most popular content delivery networks out there. I've used MaxCDN on two sites and had no problems. They offer an affiliate program.
KeyCDN is a content delivery network that I'm actually thinking about utilizing because they apparently allow you to use your own SSL certificate without any additional charge. I'm going to research this some more and give them a trial run. They have an affiliate program as well.
WordPress Themes Affiliates
Most companies that create WordPress themes have affiliate programs.
Here are some themes I've personally used:
RECOMMENDED: Newspaper 9 by tagDiv
It's one of the best-selling WordPress themes on Themeforest.
Genesis Framework by Studio Press is another good option.
Total Theme by WPExplorer. It's easy to figure out and has a ton of documentation and tutorials. The customer service and support are excellent in case you run into any issues.
Amazon Affiliate Program
The ways to make money as an amazon affiliate are endless.
You can place an ad on your blog for a specific product, a search, a category, etc. If a user clicks on one of the ads and ends up on amazon.com, you will receive a commission from everything the customer purchases within 24 hours.
All you have to do is send them to amazon. A lot of niche sites out there are nothing more than links to select products on amazon.
Commission Junction
Commission Junction is similar to ShareASale and Clickbank. If you are running a travel-related blog, here are some of the merchants you can choose from on Commission Junction to promote:
Booking.com
CheapAir.com
Hotels.com
points.com
TravelGuard.com
Clickbank
Clickbank is another popular affiliate marketing portal with thousands of digital informational products. I have read a lot of negative reviews about Clickbank but I can't give you an informed opinion. I don't have any real experience with them. I set up an account to learn about their products, but that's about it.
I will say this to caveat my earlier paragraph on selling snake juice: I just feel that a lot of the extremely expensive informational products are nothing but hype. There's so much free information out there on the internet that paying thousands of dollars for an online course that's not accredited by some university, just doesn't make sense to me. Want to learn the basics of how to do affiliate marketing? All you need is Google and Youtube.
I'm not saying to never pay for good information, a book, a video, or an education. I have two books for sale myself.
I am saying that you should be cautious and do your research before investing a ton of money on informational products, especially those that promise to teach you how to make a million dollars your first month. Beware of the up-sell and don't get locked-in to monthly payments.
A fool and his money are soon parted.
My Advice?
If you are even remotely considering blogging as a full-time job, start by reading my 100-Article Rule. It will save your ass.
Read the rest of my articles on how to Make Money Online. They'll help you get a better feel for the basics.
If I can make money with affiliate marketing, then anyone can! I'm not a rocket scientist. Just get after it and start building your WordPress site. Trial and error is the best way to learn affiliate marketing.
Good luck with affiliate marketing and blogging. Drop me a line and let me know how it's going for you.